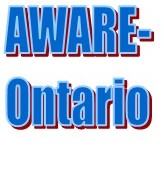 Social News – COVID-19
What Do Doctors Say?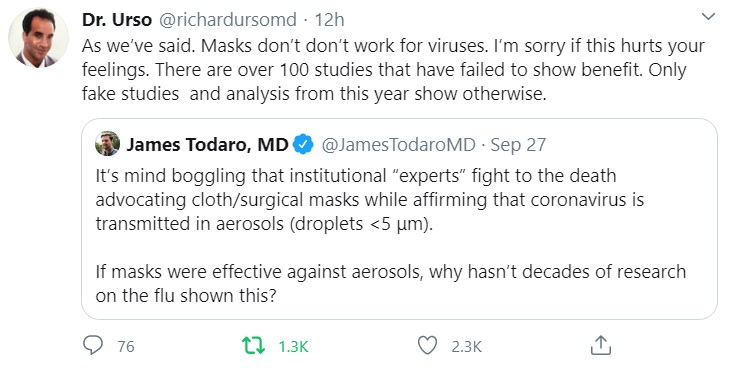 Canada
Doctors in Ontario, Canada 21 Doctors sign letter to the Premier (article) (article)
Doctors in Canada "Silence of the Drs" by Randy Hillier (video)
Ontario Doctors Warn of Rising Health Care Costs after 5G Roll Out (40 mins)   (Article explaining that 5G makes cells susceptible to coronaviruses)    (AO News - Wireless)
Other Countries
Article:  A Huge Number of Medical Doctors Ask for a Reassessment of the Corona Measures (Global Research)
World Doctors Alliance Berlin 10102020: Better Normal, not New Normal – www.ACU2020.org (18 mins)   /   Report
Doctors in Victoria, Australia "A Doctors' Open Letter to Daniel Andrews" (video 8.5 mins)
Doctors in Belgium "Open Letter from Medical Doctors and Health Professionals to All Belgian Authorities and All Belgian Media"
Doctors in Germany  Dr. Heiko Schöning in London (13 mins)      "Doctors for Truth (video 9 mins)"        See Heiko Schöning
Doctors in Ireland 'Revise Current Policy And Consider An Alternative Strategy Tailored To Our Nation And Its People'
Doctors in Spain - Médicos por la Verdad (fb link) (Spanish website) (article) "Doctors for Truth – Madrid 25-Jul-2020 (9 mins)" (article)
Doctors in South America
Doctor in Sweden (Dr. Sebastian Rushworth)
Doctors in the United States of America
- Doctors Take Down Misinformation on Corona Virus White Coat Summit 2     (American Frontline Doctors)
- Letter from USA doctors (.pdf)   (article)   (article)   (alternative link)
- Dr. Rashid Buttar's London Real Roundtable with 160 Doctors (2 hrs)   (alternative link)
- Great Barrington Declaration   (article)
For those inclined toward ad hominem arguments and absolute belief in "fact checker" reports such as snopes.com or Wikipedia (which can be updated by anyone), ask yourself who is fact-checking the fact-checkers?  (article)
Hippocratic Oath
The Hippocratic Oath is an vow of ethics taken by physicians with the original text attributed to a Greek physician by the same name (460-370 BC).  While the text has been modernized and updated over the centuries, the general idea of "first do no harm" (Latin: primum non nocere) is prevalent.
In their open letter, the Doctors from Belgium noted key aspects of the Hippocratic Oath and how the current political situation around COVID-19 interferes with that oath: 
"I will above all care for my patients, promote their health and alleviate their suffering".
"I will inform my patients correctly."
"Even under pressure, I will not use my medical knowledge for practices that are against humanity."  The current measures force us to act against this oath.  Other health professionals have a similar code.
The 'primum non nocere', which every doctor and health professional assumes, is also undermined by the current measures and by the prospect of the possible introduction of a generalised vaccine, which is not subject to extensive prior testing.
Open Letter from Medical Doctors and Health Professionals to All Belgian Authorities and All Belgian Media
Hydroxychloroquine / Vitamin D
"It is important that people realize there is a concerted effort to keep the safety and efficacy of hydroxychloroquine away from the American people".  Dr. Scott Barbour, Atlanta
#hydroxychloroquineworks #HCQ (For more information:  AO News – COVID-19)
Cost Dr. Lee Merritt (video mark  42:23)
Vitamin D Dr. Lee Merritt (video mark 43:33)
Chloroquine, HCQ Dr. Lee Merritt (video mark 10:42)
Doctors' Comments/Index
Date

Source

Title

Comment

Quote

Dr. Robin Armstrong

HCQ

2020-09-27

CTV News London

Dr. Robert Arntfield, ICU Physician, LHSC, Canada

- Rather than just case counts, a more complete measure of the pandemic is hospitalizations and deaths

- Fewer than 100 hospitalizations in Ontario

Dr. Scott Atlas

- Whitehouse, USA

2020-10-05

Bitchute

Dr. Sam Bailey, Australia/NZ

- Response to her PCR test review video being "fact checked"

Bitchute

Dr. Scott Barbour, Atlanta, USA

"It is important that people realize there is a concerted effort to keep the safety and efficacy of hydroxychloroquine away from the American people". 

Dr. Jeff Barke

Dr. Richard Bartlett, USA

ER Doctor

#COVIDSilverBullet

2020-06-06

Medrxiv.org

Study:  Estimation of Individual Probabilities of COVID-19 Infection, Hospitalization, and Death From A County-level Contact of Unknown infection Status

Dr. Rajiv Bhatia, Jeffrey Klausner, California, USA

- Risks of catching coronavirus is overstated

2020-04-06

Youtube / LibertyFellowshipMT

Montana physician Dr. Annie Bukacek discusses how COVID 19 death certificates are being manipulated (18 mins)

Dr. Annie Bukacek, Montana, USA

"At a time when telling the truth is a threat to national security …"

- Death certificate manipulation

2020-06-18

Bitchute.com

Zach Bush With Sacha Stone: Our Extinction Event & Transformation of Humanity

Dr. Zach Bush, USA

"What's happening there when we put a mask on?  "We are killing ourselves"".  Dr. Zach Bush (mark 1:03)

Dr. Jay Bhattacharya

2020-10-01

Brandnewtube.com

Why I Believe Politicians and Advisors Will Go to Prison (20 mins)

Dr. Vernon Coleman, MB ChB DSc FRSA, UK - international best-selling author

2020-09-19

Twitter

Dr. Ronan Collins, Ireland

geriatrician

"Older people distressed by the cocooning"

society has other factors that it values: enjoyment of life, employment, businesses, open the pubs

Dr. Dan Erickson/Artin Massihi

AO COVID-19 - What Do Lawyers Say?

Dr. Reiner Füllmich, Germany

lawyer

Dr. Simone Gold, USA

Medical doctor and lawyer

Dr. Sunetra Gupta

Professor at Oxford University, an epidemiologist with expertise in immunology, vaccine development, and mathematical modeling of infectious diseases.

2020-08-30

Youtube/Alexandre

Dr. Bob Hamilton, pediatrician, Santa Monica, California, USA

"Children as a general rule are taking this virus very very well." (0:15)

2020-08-27

Youtube / Vancouver Sun

Dr. Bonnie Henry explains MIS-C and coronavirus in B.C. | Vancouver Sun (7 mins)

Dr. Bonnie Henry, British Columbia

AO News - MIS-C – none are related to COVID

Dr. John Ioannidis

2020-10-31

DailyMail.com (UK)

There IS another way to beat coronavirus, PM - and here it is: Oxford experts DR TOM JEFFERSON and PROFESSOR CARL HENEGHAN reveal the blueprint they have handed to Boris Johnson

Dr. Tom Jefferson

Professor Car Heneghan

- second lockdown in November 2020

Dr. Scott Jensen

Dr. Andrew Kaufman

COVID-19 virus has not been isolated, no gold standard

Dr. Kulvinder Kaur Gill

Dr. Martin Kulldorff

Professor of medicine at Harvard University, a biostatistician, and epidemiologist with expertise in detecting and monitoring of infectious disease outbreaks and vaccine safety evaluations.

2020-03-20

Bitchute / Total Disclosure

Must Watch – NY ICU Whistleblower – Dr. Cameron Kyle Sidell (6 mins)

Dr. Cameron Kyle-Sidell, ICU New York, USA

"I have seen things I've never seen before … I have witnessed medical phenomenon that just don't make sense in the context of treating a disease that is supposed to be a viral pneumonia" (0:26) 

"In short I believe we are treating the wrong disease."  (1:30)

- High altitude sickness

(article)

Dr. Stephen Malthouse

Dr. Eammon Mathieson, Australia

Dr Peter McCullough: Peer Reviewed Protocols for Early Outpatient Treatment of SARS-CoV-2 (COVID-19) Infection - HCQ (22 mins)

Dr. Peter A. McCullough, USA

HCQ

Dr. Mark McDonald

Dr. Li-Meng, China

2020-09-05

Youtube / Twitter

"Human 2.0" / Excerpt: Proposed COVID vaccine

Dr. Carrie Madej

Transhumanism, proposed COVID vaccine

2020-09-25

Dr. Larissa Matukas, lead on letter signed by 38 doctors [link?]

Division of Microbiology at St. Michael's hospital (profile)

Dr. Lee Merritt

"Rise of Medical Technocracy"

Dr. Judy Mikovits

2020-10-17

Bitchute.com / ThePlan2020

Doctor Take Down Misinformation on Corona Virus White Coat Summit 2 (36 mins)

Dr. Jeff Mitchell [mark 16:13]

- Doctor and lawyer

- "upside down medicine"

NEP #51 Dr. Northrup and Prof. Cahill on the Frontline of Medical Tyranny (1 hr)

Dr. Christiane Northrup, USA

- Professor Dolores Cahill

2020-07-02

AwakeningChannel.com

Dr. Tim O'Shea

2020-10-26

Youtube.com / Jason Shurka

Dr. Lawrence Palevsky, USA

- pediatrician trained at NYU School of Medicine

Dr. Saeed A. Qureshi

-

Dr. Karina Reiss

-

2020-10-01

Toronto Sun

Doctors urge localized approach, not sweeping lockdown, in open letter to Doug Ford

Dr. Susan Richardson, Hospital for Sick Children, Professor at University of Toronto

- Includes link to National Post radio interview

Dr. Sebastian Rushworth, Sweden

2020-03-22

Former Chief Medical officer: Canada Overracting to CoronaVirus (3 mins)

Dr. Richard Schabas

Former chief medical officer of Ontario

Dr. Heiko Schoning, Germany

Dr. Matt Strauss

Dr. Sherri Tenpenny

Dr. Brian Tyson, USA

2020-07-31

Youtube / BrightCanNews

No Mandatory Testing for Ontario Teachers Due to 50% False-Positive Rate (1 min)

Dr. Yaffe, Government of Ontario

50% false positives

Dr. Mike Yeadon

Dr. Robert O. Young
Dr. Robin Armstrong, USA
- Texas
- HCQ, azithromycin and zinc as COVID-19 treatment.
Dr. Scott W. Atlas, USA
- Hoover Institution Senior Fellow, USA; David and Joan Traitel Senior Fellow
Dr. Sam Bailey, Australia, New Zealand
Date

Source

Title

Comment

Quote

2020-10-05

Bitchute

Response to her PCR test review video being "fact checked"

2020-10-01

Youtube

"PCR test doesn't test for the virus"

"lack of a gold standard"

2020-09-01

Youtube
Dr. Jeff Barke, USA
- Orange County, California
Dr. Eric Berg, USA
- chiropractor
Date

Source

Title

Comment

Quote

2020-10-27

Youtube / Dr. Eric Berg DC

- Country comparison

- Memory T cell

-
Dr. Jay Bhattacharya, USA
- Professor at Stanford University Medical School, a physician, epidemiologist, health economist, and public health policy expert focusing on infectious diseases and vulnerable populations.
- Co-author of Great Barrington Declaration (article)
-
Dr. Rashid A. Buttar, USA
-
Dr. Thomas Cowan, USA
Date

Source

Title

Comment

Quote

2020-10-15

drtomcowan.com

2020-10-04

Bitchute.com

"We don't have a gold standard"

2020-10-01

Bitchute.com

Why Did Amazon Ban Our Book?  With Sally Fallon Morell (36 mins)

Amazon, Barnes and Noble,

"Amazon is censoring a book about science" Sally Fallon Morell (mark 3:56)

2020-03-15

Bitchute.com

"water destructuring device"

"The susceptibility has to do with how much metal you have in your body. As well as the quality of water in your cells. So if you start injecting aluminium in people they become receptors for absorbing increased electromagnetic fields."
Dr. Dan Erickson/Dr. Artin Massihi
See also AO News – COVID-19
Dr. Richard Flemming, USA
- Nuclear cardiologist who found himself in a legal battle after discovering a diagnostic technique that measured the extent of heart disease but used only half of an expensive radioactive isotope typically required for the procedure.
- Dr. Richard Flemming is a Physicist-Nuclear Cardiologist-Biologist-Chemist-Psychologist. He is the author of The Inflammation and Cardiovascular Disease Theory. He has conducted 52 years of research, covering diagnostic testing, and treatment on a variety of health care diseases including heart disease, cancer, and CoVid-19.
- Currently has his own COVID-19 treatment protocol (AO News – COVID-19)
Date

Source

Title

Comment

Quote

2020-09-22

Bitchute.com / Mayam Henein

2020-08-09

Youtube / Transparent Media Truth

- We are not treating COVID-19 correctly [mark 16:00]

- Calling for a moratorium on PCR-testing in settings other than a doctor's office or hospital [mark 16:30]
Dr. Simone Gold,
USA
In July 2020, Dr. Simone Gold was instrumental in establishing a group called America's Frontline Doctors in response to the disinformation circulating around the COVID-19 pandemic and to share their experiences. (AO News – COVID-19)
On Monday, July 27, 2020 the America's Frontline Doctors held the White Coat Summit, and press conference on Capitol Hill in Washington, D.C., USA. The group of "frontline doctors" declared concern for the rampant disinformation about COVID-19 and touted a prophylaxis cure using hydroxychloroquine (HCQ), zinc and azithromycin.
The 45-minute press release video went viral. And it was startling how quickly the video was flagged as disinformation and deleted on multiple social media platforms (facebook, YouTube, Twitter). Even the Doctors' website (AmericasFrontlineDoctors.com) was deleted (on squarespace.com) when websites are typically administered as private space. Another website was established at another censorship-free service: AmericasFrontlineDoctorSummit.com
The censored viral video can still be seen on Bitchute.com. Doctors who participated in the video include:
Dr. Simone Gold, MD, JD, FABEM (@drsimonegold)
Dr. Bob Hamilton
Dr. Stella Immanuel
Dr. Richard Urso
Dr. James Todaro (AO News – James Todaro)
Dr. Joseph Ladapo, physician at UCLA (JLadapo@mednet.ucla.edu)
On Thursday, July 30, 2020 Dr. Simone Gold, a board-certified emergency physician and lawyer, announced that she had been fired from her position after 20 years as an emergency room physician because she appeared at the White Coat Summit. (article)
Dr. Gold continues to champion the use of hydroxychloroquine (HCQ). 
Hydroxychloroquine (HCQ) is a derivative of quinine, which is found in tree bark.  It is the least controversial of medications and has been around for centuries.  George Washington used the drug for his troops during the revolutionary war.   It has been U.S. Food and Drug Administration (FDA) approved for 65 years.  It has been used by breast-feeding women, pregnant women, the elderly, children, and immune-compromised people.  Typical use is long-term exposure for rheumatoid arthritis and malaria.  It is one of the most commonly used medications throughout the world and is on the World Health Organization's (WHO) list of essential medications. 
Dr. Gold also notes that HCQ was not an over-the-counter medication in North America due to lack of demand, but it was over-the-counter in other countries.  On January 13, 2020 HCQ was moved from over-the-counter status in France to List 2 Poisonous Substances which requires a prescription.
Once Donald Trump promoted HCQ, the media trashed the drug.  Several weeks later when the results from Gilead Sciences' Remdesivir vaccine trials were announced, she noted that the results were ok but did not warrant the widespread media coverage and adoption received.  (clip (1min)) (clip (3 mins)) (article)
"If you're in a battle with somebody, you know, an economic battle, and you've knocked out the best early contender, who would benefit?  You would have the contenders that remain.  If you took out Mike Tyson, who would benefit?  Right?  You got to wonder who would benefit.  It would be other treatments."  (source mark 13:28)
"COVID-19 virus [SARS-CoV-2] is not all that novel despite the name that its been given.  It is 78% similar to SARS-CoV-1." Dr. Simone Gold (source mark 11:58)
News – Dr. Simone Gold
Dr. Bonnie Henry, Canada
- Provincial Health Officer for British Columbia, medical doctor, Associate Professor at University of British Columbia, background in epidemiology, specialist in public health and preventive medicine.
Dr. John Ioannidis, USA
- physician-scientist, writer and Stanford University professor who has made contributions to evidence-based medicine, epidemiology, and clinical research
Dr. Scott Jensen, USA
- According to Senator Doctor Scott Jensen in the USA, "COVID-19 had been incentivized". Medicare payments to hospitals for diagnosis related group (DRG) admissions are: pneumonia $4,600; COVID-19 pneumonia $13,000; ventilator use $39,000. Is a wonder that the US counts are high? (video)
Dr. Andrew Kaufman, USA
- M.D.
- AndrewKaufmanMD.com
Dr. Kulvinder Kaur Gill, Canada
- Brampton, Ontario
Dr. Stephen Malthouse, Canada
- Family medical practice in Denman Island, B.C.
| | | | | |
| --- | --- | --- | --- | --- |
| Date | Source | Title | Comment | Quote |
| 2020-10-15 | Vaccine Choice Canada | | | |
| 2020-05-05 | Yahoo Finance | | The 170-member physicians' group recommends using Vitamin C, Vitamin D3 and zinc | "Add Vitamin C to early hospital use of hydroxychloroquine, steroids, zinc and oxygen and you have a potent recipe for success against Covid-19. The key appears to be an early start and adequate doses." |
Dr. Mark McDonald, USA
- Child psychiatrist, West LA, California (website)
Dr. Lee Merritt, USA
- Surgeon, an orthopedic spinal surgeon with a medical practice in Logan, Iowa.  
Dr. Judy Mikovits, USA
- PhD biochemistry and molecular biology
- arrested after publishing a scientific paper exposing blood and viral contamination in human vaccines.   
- career and reputation ruined by the establishment.
- "I have no constitutional freedoms or rights." (source mark 3:11)
- Author of Plague of Corruption
- Advocate for repealing the Bayh-Dole Act, which gives government workers the right to patent their discoveries in the U.S. (Wikipedia)
Date

Source

Title

Comment

Quote

2020-09-09

Youtube / Transparent Media Truth

2020-08-18

Plandemic

LondonReal

Freedomplatform.tv/plandemic

2020-05-07

Bitchute.com

Dr. Judy Mikovits

- Dr. Fauci

- Hydroxychloroquine

"prevent the therapies 'til everyone is infected and push the vaccines knowing that the flu vaccines increase the odds by 36% of getting COVID-19" (mark 18:30)

2020-05-04

Plandemicmovie.com

2020-05-01

Vimeo.com

Dr. Judy Mikovits American Researcher on coronavirus (2 hrs)

Dr. Judy Mikovits

#COVID19

2018-09-08

Youtube

Whistleblower Dr. Judy Mikovits - 11 Minutes That BLEW ME AWAY

NaturalNews.com (Mike Adams)

Real.video
Dr. Tim O'Shea, USA
- "This is the only topic worthy of discussion today. Without our normal lives, talking about anything else is a distraction." (video (mark 5:43))  
Dr. Saeed A. Qureshi, Canada
Saeed A Qureshi PhD has spent most of his career conducting hands-on and multi-disciplinary laboratory research in pharmaceutical areas for regulatory assessment purposes while working with Health Canada. More than most scientists, he knows the pitfalls of the claims made by Big Pharma over safety of medicines and vaccines.
Over a thirty-year career Dr Qureshi has witnessed the whole process of pharmaceutical industry testing and quality control riddled with subjectivity and favoritism, poor tests and accountability.
Dr. Karina Reiss,
PhD / Prof. Sucharit Bhakdi
- MD married co-authors of "Corona False Alarm?"  (Book store)
Dr. Sebastian Rushworth, Sweden
Dr. Heiko Schöning, Germany
- ärzte-für-aufklärung.de / acu2020.org / aerzte-fuer-aufklaerung.de
Dr. Matt Strauss
- Matt Strauss is the former medical director of the critical care unit at Guelph General Hospital, Canada. He is now an assistant professor of medicine at Queen's University.
Dr. Sherri Tenpenny, USA
- vaxxter.com / masteringvaccineinfo.com
Dr. James Todaro, USA
- @JamesTodaroMD (medicineuncensored.com) co-authored document on hydroxychloroquine as a potential treatment for coronavirus in March 2020 (document was removed by google)
Dr. Brian Tyson, USA
Dr. Richard Urso, USA
- @richardursomd
Dr. Mike Yeadon, USA
- former Vice President and Chief Science Officer for Pfizer for 16 years
Dr. Robert O. Young, USA
Website page:  UnMask the Lies Deception Power & Money Behind the World's Current Health & Economic Crisis
Youtube Channel:  https://www.youtube.com/c/RobertYoung555/videos
"syndrome" – in medical terms means we do not know the pathology.
"virology" – is an idea that only exists on a piece of paper – it's an idea.
For more information:
AO COVID-19 - What Do Lawyers Say?
AO COVID-19 - What Do Other Professionals Say?
See more AO News - COVID-19 pandemic
Return to AWARE-Ontario.ca Home Page
List of Ontario's Issues
Disclaimer: This information has been compiled through private amateur research for the purpose of allowing the reader to make an informed and educated decision. However, while the information is believed to be reliable, completeness and accuracy cannot be guaranteed.
APPENDICES
APPENDIX A
https://awareontario.nfshost.com/AWARE-Ontario/Issues/Soc_Miscellaneous/Doctors.htm
AO COVID-19 – What do Doctors Say?
APPENDIX B (Sweden)
COVID-19: DOES SWEDEN HAVE HERD IMMUNITY?
"At the beginning of August, I wrote an article about my experiences working as an emergency physician in Stockholm, Sweden during the covid pandemic. For those who are unaware, Sweden never went in to full lockdown. Instead, the country imposed a partial lockdown that was almost entirely voluntary. People with office jobs were recommended to work from home, and people in general were recommended to avoid public transport unless necessary. Those who were over 70 years old, or who had serious underlying conditions, were recommended to limit social contacts.
The only forcible restriction imposed by the government from the start was a requirement that people not gather in groups of more than 50 at a time. After it became clear that covid was above all dangerous to people in nursing homes, an additional restriction was placed on nursing home visits. At no time has there been any requirement on people to wear face masks in public. Restaurants, cafés, hairdressers, and shops have stayed open throughout the pandemic. Pre-schools and schools for children up to the age of 16 have stayed open, while schools for children ages 16-19 switched to distance learning.
My personal experience is that people followed the voluntary restrictions pretty well at the beginning, but that they have become increasingly lax as time has gone on. As a personal example, my mother and my parents-in-law stayed locked up in their homes for the first six weeks or so of the pandemic. After that they couldn't bear to be away from their grandchildren any longer.
In my earlier article in August, I mentioned that after an initial peak that lasted for a month or so, from March to April, visits to the Emergency Room due to covid had been declining continuously, and deaths in Sweden had dropped from over 100 a day at the peak in April, to around five per day in August.
At the point in August when I wrote that article, I hadn't seen a single covid patient in over a month. I speculated that Sweden had developed herd immunity, since the huge and continuous drop was happening in spite of the fact that Sweden wasn't really taking any serious measures to prevent the spread of the infection.
So, how have things developed in the six weeks since that first article? Well, as things stand now, I haven't seen a single covid patient in the Emergency Room in over two and a half months. People have continued to become ever more relaxed in their behaviour, which is noticeable in increasing volumes in the Emergency Room. At the peak of the pandemic in April, I was seeing about half as many patients per shift as usual, probably because lots of people were afraid to go to the ER for fear of catching covid. Now volumes are back to normal.
When I sit in the tube on the way to and from work, it is packed with people. Maybe one in a hundred people is choosing to wear a face mask in public. In Stockholm, life is largely back to normal. If you look at the front pages of the tabloids, on many days there isn't a single mention of covid anywhere. As I write this (19th September 2020) the front pages of the two main tabloids have big spreads about arthritis and pensions. Apparently arthritis and pensions are currently more exciting than covid-19 in Sweden.
In spite of this relaxed attitude, the death rate has continued to drop. When I wrote the first article, I wrote that covid had killed under 6,000 people. How many people have died now, six weeks later? Actually, we're still at under 6,000 deaths. On average, one to two people per day are dying of covid in Sweden at present, and that number continues to drop.
In the hospital where I work, there isn't a single person currently being treated for covid. In fact, in the whole of Stockholm, a city with 2,4 million inhabitants, there are currently only 28 people being treated for covid in all the hospitals combined. At the peak, in April, that number was over 1,000. If 28 people are currently in hospital, out of 2,4 million who live in Stockholm, that means the odds of having a case of covid so severe that it requires in-hospital treatment are at the moment about one in 86,000.
Since March, the Emergency Room where I work has been divided in to a "covid" section and a "non-covid" section. Anyone with a fever, cough, or sore throat has ended up in the covid section, and we've been required to wear full personal protective equipment when interacting with patients in that section. Last Wednesday the hospital shut down the covid section. So few true cases of covid are coming through the Emergency Room that it no longer makes sense to have a separate section for covid.
What about the few formal restrictions that were imposed early in the pandemic? The restriction on visits to nursing homes is going to be lifted from October 1st. The older children, ages 16-19, who were engaging in distance learning during part of the spring, are now back in school, seeing each other and their teachers face to face. The Swedish public health authority has recommended that the government lift the restriction on gatherings from 50 people to 500 people.
When I wrote my first article, I engaged in speculation that the reason Sweden seemed to be developing herd immunity, in spite of the fact that only a minority had antibodies, was due to T-cells. Since I wrote that article, studies have appeared which support that argument. This is good, because T-cells tend to last longer than antibodies. In fact, studies of people who were infected with SARS-CoV-1 back in 2003 have found that they still have T-cells seventeen years after being infected. This suggests that immunity is long lasting, and probably explains why there have only been a handful of reported cases of re-infection with covid, even though the virus has spent the last nine months bouncing around the planet infecting many millions of people.
As to the handful of people who have been reported to have been re-infected. Almost all those cases have been completely asymptomatic. That is not a sign of waning immunity, as some claim. In fact it is the opposite. It shows that people develop a functioning immunity after the first infection, which allows them to fight off the second infection without ever developing any symptoms.
So, if Sweden already has herd immunity, what about other countries? How close are they to herd immunity? The places that have experienced a lot of covid infections, like England and Italy, have mortality curves that are very similar to Sweden's, in spite of the fact that they went in to lockdown. My interpretation is that they went in to lockdown too late for it to have any noticeable impact on the spread of the disease. If that is the case, then they have likely also developed herd immunity by now. Which would make the ongoing lockdowns in those countries bizarre.
What about the vaccine? Will it arrive in time to make a difference? As I mentioned in my first article, lockdown only makes sense if you are willing to stay in lockdown until there is an effective vaccine. Otherwise you are merely postponing the inevitable. At the earliest, a vaccine will be widely available at some point in the middle of next year. How many governments are willing to keep their populations in lockdown until then? And what if the vaccine is only 30% effective? Or 50%? Will governments decide that is good enough for them to end lockdown? Or will they want to stay in lockdown until there is a vaccine that is at least 90% effective? How many years will that take?
So, to conclude: Covid is over in Sweden. We have herd immunity. Most likely, many other parts of the world do too, including England, Italy, and parts of the US, like New York. And the countries that have successfully contained the spread of the disease, like Germany, Denmark, New Zealand, and Australia, are going to have to stay in lockdown for at least another year, and possibly several years, if they don't want to develop herd immunity the natural way."
—Dr. Sebastian Rushworth, frontline emergency medicine physician, Stockholm, Sweden
APPENDIX C (Pros)
Do you think that these people are aware that COVID-19 and the pandemic response is essentially a culling or eugenics or genocidal agenda?  Is it fair to say that bad doctors generally reap the rewards professionally and financially and good doctors get penalized and intimidated? Yes. Average life expectancy of a medical doctor is 56 or 65 years old.  They don't live long lives.
Hmmm …
Professor Barric
Anthony Fauci
Bill Gates
Warner
Fisman
Bogoch
Dhalla
Dr. Sanjay Gupta (Wikipedia) - chief of the neurosurgery service at Grady Memorial Hospital in Atlanta, Georgia, and as associate professor of neurosurgery at the Emory University School of Medicine and chief medical correspondent for CNN.
Fighting the system …
Peter Duesberg University of California Berkley – author "Inventing the AIDS virus" – he lost his funding when he said that HIV does not cause AIDS.  He could not isolate the AIDS virus.  The photo of the HIV virus = SARS-COV-2 = exosome (Wikipedia)
Germ Theory
Doctors and health care
Germs cause disease
Micology – yeast cause disease
Virology – unidentified virus cause disease
Versus
Terraine Theory Antoine Baychone
Disease is born in us.  The exoforms come out of the cell.  The bacteria comes out of the cell.
APPENDIX D (Other Doctors – need to verify)
Excerpt from facebook:
Dr. Neda Amani MD has been practicing medicine for almost twenty years and is a graduate of the University Of Toronto School of Medicine.
She just stated as follows:
" In medicine we test patients for infectious disease when they are symptomatic.
We don't test healthy people unless there is concern.
Testing asymptomatic people for virus with 0.1% mortality rate is negligent use of time, $, human/other resources which can be used to treat a chronic disease."
We cannot allow further lockdowns.
They are far more hazardous for human health now & in the future. Their impact on our children, youth, young adults & destabilization of our economies will create irreparable damage the longer they continue.
Forced isolation of anyone is inhumane."
Dr. Lawrence Rosenberg, head of the CIUSSS du Centre-Ouest de l'île de Montréal, said COVID-19 'probably isn't much more dangerous' than the flu on CTV News. (Jewish General Hospital)
"How do you get rid of Covid19 if the gold standard of testing is totally flawed? 1) PCR test are not diagnostic 2) They yield false positives when cycled above 25  - ontario cycles 35 - 45 3) We are testing more now than at the height of the pandemic. That's why so many positive."
Currently we have 18 Canadian doctors who are opposed to these
Inhumane Lockdowns and are openly speaking out against them.