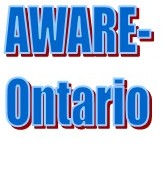 Social News – COVID-19
Treatment
While vaccination has been the principal goal of COVID-19 treatment some doctors have come out with alternative treatments.
See AO News – COVID-19 Vaccines
Disclaimer:  AWARE-Ontario's research is provided for information only and does not constitute medical advice.
In a Nutshell:
Keep your immune system healthy.
Early treatment is better than late term care.
Avoid Tylenol.  Take therapeutic dose supplements of A, C, D, zinc and melatonin, 125 mg of L-Lysine per day will dissolve the hydro-carbon shell or envelope of the virus. Without the virus envelope the virus RNA or DNA is incapable of entering the living cell. 
Vitamins C & D are key.
Checkout C + Lysine (CardioFlex).
Aspirin for blood thinners?  (blood clotting is a problem)
Dexamethasone was associated with reduced mortality in hospitalized patients who needed respiratory support. (article)
Ivermectin with doxycycline and zinc. (article)   (video (8 mins))   (video (5 mins))    (article)   (video 3 mins)
Zinc, vitamin D, quinine, quercetin (a plant-based anti-oxidant, which drives zinc into the cells), oregano oil, vitamin A, vitamin C, sunshine (source)
Palm Beach County Florida USA Commissioners Board Meeting (Oct. 6, 2020), Public Comment Period, 2:28 pm Josie Makovich (original)
Dr. Richard Bartlett – budesonide (inhalation of anti-inflammatory medicine typically used for treating asthma) (instead of ventilator, which kills 9 out of 10 people) see AO News – COVID-19 Doctors
Dr. Zelenko's Protocol (8-Dec-2020 interview 43 mins) #ZelenkoProtocol AO News – COVID-19 Doctors
Can consider liquid colloidal silver (be careful).  (video mark 50:22)
Budesonide
Touted by Dr. Richard Bartlett, USA
Hydroxychloroquine (HCQ)
Hydroxychloroquine works by binding to the sigma 1 and sigma 2 proteins.  (video mark 44:50)
Hydroxychloroquine (HCQ) with zinc and azithromycin.  (See America's Frontline Doctors under AO News - Vaccines)
May 2020 two factories that make the precursors for hydroxychloroquine burned down (article).  In December 2020, an unexplained explosion and fire destroyed the world's second largest pharmaceutical factory that produced precursors for hydroxychloroquine (article).
"It is important that people realize there is a concerted effort to keep the safety and efficacy of hydroxychloroquine away from the American people".  Dr. Scott Barbour, Atlanta
Hashtags:  #hydroxychloroquineworks #HCQ
Cost Dr. Lee Merritt (video mark  42:23)
Vitamin D Dr. Lee Merritt (video mark 43:33)
Chloroquine, HCQ Dr. Lee Merritt (video mark 10:42)
Ivermectin
Ivermectin is an anti-parasitic drug that works gradually and thus avoids the intense inflammatory response as the parasites die gradually.  According to the World Health Organization's website "Unlike previous treatments, which had serious – sometimes fatal – side effects, ivermectin is safe and can be used on a wide scale. It is also a very effective treatment, and has single-handedly transformed the lives of millions of people suffering from onchocerciasis since its introduction in 1987." 
Ivermectin is taken orally as tablets. A single dose of 150 to 200 µg/kg body weight needs to be taken annually to be effective. The dosage depends on a person's body mass, which can be simply calculated according to height.
(The WHO's website was re-vamped in 2021 to remove the ivermectin topic page and provide a list of ivermectin articles instead.)
Ivermectin works against coronaviruses by blocking the spike protein and "globs on to the spike protein in circulation" blocking binding to ACE receptors that are on the surface of all human cells.  Ivermectin also has anti-inflammatory properties. (video mark 44:50)
See also AO COVID-19 – What do Doctors Say?
News – About Other Potential Treatments for COVID-19
Date

Source

Title

Comment

2021-05-22

LewRockwell.com

Amazon Appeases FDA Removes Sulfur-Based Dietary Supplement From Online Offerings Because It Cures COVID-19 And Threatens Vaccine Emergency-Use Provisions.

Bill Sardi, Matthew Sardi

- Mucomyst

- N acetyl cysteine (NAC)

2020-12-23

American Thinker

Unexplained explosion and fire destroy world's second largest pharmaceutical factory producing precursors for hydroxychloroquine

Thomas Lifson

- SCI Pharmtech, Taoyuan City, Taiwan

- (article)

2020-12-16

LewRockwell.com/ Collective Evolution

Epidemiologist At Yale Provides Testimony On Hydroxychloroquine For Treating COVID-19

Arjun Walia

- Dr. Harvey Risch

- Dr. Anthony Cardillo

- Dr. Vladimir Zelenko

- Dr. Kamran Abbasi

2020-08-19

TheNewAmerican.com

Death Toll Mounts With FDA Denial of HCQ for Outpatient Covid Therapy

Elizabeth Lee Vliet, MD

2020-05-10

Oom2.com

Large fire at magnesium factory in Madison, Illinois

- Magnesium Elektron, Madison, Illinois

Magnesium Stearate is an ingredient used in Hydroxychloroquine (HCQ) AND Azithromycin

Two plants that manufacture it are on fire, in Madison, Illinois and Garcia, Nuevo Leon, Sierra Madre, Mexico.

2020-05-07

Bitchute / Free Your Mind

Goat and Fruit Test Positive for COVID-19 [Mirrored]

[mark 17:30]
Return to AWARE-Ontario.ca Home Page
List of Ontario's Issues
Disclaimer: This information has been compiled through private amateur research for the purpose of allowing the reader to make an informed and educated decision. However, while the information is believed to be reliable, completeness and accuracy cannot be guaranteed.
APPENDICES

APPENDIX A
https://awareontario.nfshost.com/AWARE-Ontario/Issues/Soc_Miscellaneous/C19_Treatment.htm