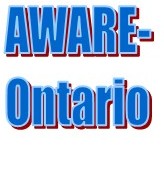 Social News – COVID-19
#WeNeedToTalkAboutMidazolam
Midazolam, a sedative that in large enough quantities can be used an end-of-life drug, pauses respiratory distress but can make it hard to breathe.  In the spring of 2020, the drug was purchased in vast quantities by the UK government/Matt Hancock (Secretary of State for Health and Social Care in the UK from 2018 to 2021).
It has been charged that Matt Hancock's administration authorized and forced medical staff to euthanize elderly people in care homes ('give 60 mg midazolam and leave the room from 15 minutes'), tagging the death as a result of COVID-19 (source), and was key to establishing the first COVID-19 wave in the UK.  (source)
- "a good death" talked about in parliament – needs 3 things:  equipment, drugs (i.e. morphine or Midazolam), people to administer the drugs (source)
- boost the COVID-19 death rate
- to reduce healthcare costs/pension fund payouts?
- murder the elderly under guise of protecting them
- $$$ NHS-funded hospices "sequine? payments" (source 6 mins)
- Dr. Roz Taylor and Dr. Sara Russell study unequal hospice time in UK -- depends on location
- No organization or official will investigate the charges. (source)
-
Note that a similar situation happened in New York and the USA with Remdesivir (AO News – COVID Treatment)
NEWS - Midazolam
See also:
Remdesivir (USA) (AO News – COVID Treatment)
AO COVID-19 - What Do Doctors Say?
AO COVID-19 - What Do Lawyers Say?
Return to AWARE-Ontario.ca Home Page
List of Ontario's Issues
Disclaimer: This information has been compiled through private amateur research for the purpose of allowing the reader to make an informed and educated decision. However, while the information is believed to be reliable, completeness and accuracy cannot be guaranteed.
APPENDICES

APPENDIX A
https://awareontario.nfshost.com/AWARE-Ontario/Issues/Soc_Miscellaneous/C19_Midazolam.htm