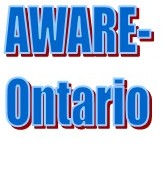 Social News – COVID-19
What Do Lawyers Say?
Dr. Reiner Füllmich
, Germany & California (Fuellmich)
- Lawyer famous for spearheading litigation against big multi-nationals Volkswagen (das liar scandal) and Deutsche Bank.
- Chair of the Stiftung Corona Ausschuss Investigative Corona Committee Germany (website) with the goal to identify why federal and state governments imposed unprecedented restrictions as part of the coronavirus response and what the consequences have been and still are for the people. 
- Spearheading "Nuremburg 2.0", the international case to identify and bring to justice the crimes-against-humanity criminals who conspired, planned, and executed the COVID-19 pandemic.
- International Grand Jury proceedings at Grand Jury - The Court of Public Opinion   (AO News – Grand Jury)
(clip)
NEWS – Dr. Reiner Füllmich
(most recent first)
Rocco Galati, Canada
- Executive Director and Founder of Constitutional Rights Centre, Inc.
- Lawyer for Vaccine Choice Canada and 8 other plaintiffs
(most recent first)
Date

Source

Title

Comment

Quote

2022-02-02

constitutionalrightscentre.ca

- Currently recuperating from a ten (10) day coma

2022-01-02

Police on Guard for Thee

Rocco Galati admitted to hospital on a private medical matter

2021-09-01

Vaccine Choice Canada

Your Rights of Refusal (1.5 hrs)

2021-07-07

Bitchute / DB's Choice

Rajie & Rocco Discuss Revoked Ontario Declaration of Emergency (10 mins)

2021-05-03

Bitchute / WholeHearted Media mirror

Rocco & Raj - ICU Beds, Jabs up to 2024+ & Is Justin Qualified? (27 mins)

PM Trudeau; Dr. Stephen Hahn, FDA (mark 14:00) (article); Prof. Chris Whitty (19:00)

"We're lab rats", "perplexing moronic logic", "the rule of law is getting flushed down the toilet"

2020-10-21

Youtube / Constitutional Rights Centre

Toronto Freedom Rally (Dundas Sq.) ~ October 17, 2020

Rocco Galati

2020-10-21

2020-09-09

Youtube / Transparent Media Truth

[mark 54:00]

"It's turned into a religion. Now if you dare say anything against COVID measures, whether you're an expert in your field or not, some high school kid at youtube is pulling you down for disinformation." [mark 59:00]

2020-09-09

2020-08-11

Bitchute / Laura Lynn Tyler Thompson

Rocco Galati – Suing the government for COVID-19 Tyranny (1 hr 22 mins)

"All positives [test results] are meaningless because they have not isolated the virus." [mark 20:16]

2020-08-11

2020-07-10

July 10, 2020 Vaccine group sues Trudeau government for 'draconian and unjustifiable' response to COVID-19

2020-07-10

2020-07-08

July 8, 2020 Press Release – Legal Challenge to COVID-19 Measures Filed In Ontario Superior Court

2020-07-08

2020-07-06

Vaccine Choice Canada

Press Release – Legal Challenge to COVID-19 Measures Filed In Ontario Superior Court

2020-05-14

May 14, 2020 Vaccine Choice Canada Sues Canadian Government (1 hr)

2020-05-14

2020-05-13

May 13, 2020 Initial announcement of pending lawsuit (.pdf)

2020-05-13
Robert F. Kennedy Jr., USA
- Founder of Children's Health Defense (CHD)
Thomas Renz, USA
- Ohio, USA, lawyer has started a lawsuit against the federal government for covering up the true number of deaths from the Covid-19 vaccines.
-
NEWS – General Legal
For more information:
AO COVID-19 – What do Doctors Say?
Return to AWARE-Ontario.ca Home Page
List of Ontario's Issues
Disclaimer: This information has been compiled through private amateur research for the purpose of allowing the reader to make an informed and educated decision. However, while the information is believed to be reliable, completeness and accuracy cannot be guaranteed.
APPENDICES
APPENDIX A
https://awareontario.nfshost.com/AWARE-Ontario/Issues/Soc_Miscellaneous/C19_Lawyers.htm
AO COVID-19 - What Do Lawyers Say?
APPENDIX B (Resources)
https://www.coreysdigs.com/health-science/covid-19-resources-medical-legal-forms-jobs-other-critical-information/?fbclid=IwAR1pgToWIPgWedSh-Sif0lnHTMx8wNoXYeHNtgk75aEKafDkd20zRknE51g
https://www.juliusruechel.com/2021/08/an-example-of-courageous-pushback-for.html