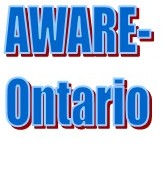 Social News – COVID-19
What Do Lawyers Say?
Dr. Reiner Füllmich
, Germany & California
- Lawyer (litigated against Volkswagen, Deutschebank)
Rocco Galati, Canada
- Executive Director and Founder of Constitutional Rights Centre, Inc.
- Lawyer for Vaccine Choice Canada and 8 other plaintiffs
Robert F. Kennedy Jr., USA
- Founder of Children's Health Defense (CHD)
For more information:
AO COVID-19 – What do Doctors Say?
Return to AWARE-Ontario.ca Home Page
List of Ontario's Issues
Disclaimer: This information has been compiled through private amateur research for the purpose of allowing the reader to make an informed and educated decision. However, while the information is believed to be reliable, completeness and accuracy cannot be guaranteed.
APPENDICES
APPENDIX A
https://awareontario.nfshost.com/AWARE-Ontario/Issues/Soc_Miscellaneous/C19_Lawyers.htm
AO COVID-19 - What Do Lawyers Say?