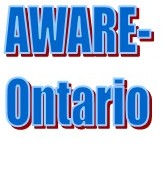 Social News – COVID-19
What Do Lawyers Say?
Dr. Reiner Füllmich, Germany & California
- Lawyer (litigated against Volkswagen, Deutschebank)
Date

Source

Title

Comment

Quote

2020-10-04

Youtube / Eaglefortonight

Dr. Reiner Fuellmich - Crimes against Humanity (49 mins)

Crimes against humanity

German corona investigative committee

"This "corona crisis" … must be renamed a "corona scandal". And those responsible for it must be criminally prosecuted and sued for civil damages. On a political level, everything must be done to make sure that no one will ever again be in a position of such power as to be able to defraud humanity or to attempt to manipulate us with their corrupt agendas." [mark 1:15]

2020-08-29/

2020-09-08

Youtube / Cabin Talk

Lawyer

Youtube
Rocco Galati, Canada
- Executive Director and Founder of Constitutional Rights Centre, Inc.
- Lawyer for Vaccine Choice Canada and 8 other plaintiffs
For more information:
AO COVID-19 – What do Doctors Say?
Return to AWARE-Ontario.ca Home Page
List of Ontario's Issues
Disclaimer: This information has been compiled through private amateur research for the purpose of allowing the reader to make an informed and educated decision. However, while the information is believed to be reliable, completeness and accuracy cannot be guaranteed.
APPENDICES
https://awareontario.nfshost.com/AWARE-Ontario/Issues/Soc_Miscellaneous/C19_Lawyers.htm
AO COVID-19 - What Do Lawyers Say?