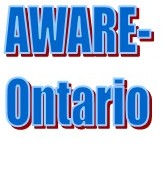 Social News – COVID-19
What Do Lawyers Say?
Dr. Reiner Füllmich
, Germany & California (Fuellmich)
- Lawyer famous for spearheading litigation against big multi-nationals Volkswagen (das liar scandal) and Deutsche Bank.
- Chair of the Stiftung Corona Ausschuss Investigative Corona Committee Germany (website) with the goal to identify why federal and state governments imposed unprecedented restrictions as part of the coronavirus response and what the consequences have been and still are for the people. 
- Spearheading "Nuremburg 2.0", the international case to identify and bring to justice the crimes-against-humanity criminals who conspired, planned, and executed the COVID-19 pandemic.
-  
Rocco Galati, Canada
- Executive Director and Founder of Constitutional Rights Centre, Inc.
- Lawyer for Vaccine Choice Canada and 8 other plaintiffs
Robert F. Kennedy Jr., USA
- Founder of Children's Health Defense (CHD)
Patrick King, Canada
- Private citizen who works in oil industry
- Represented himself in fighting a COVID ticket for gathering in a group of more than 10 people (fined $1200)
- To put up a good defence, he was allowed to subpoena Alberta's Chief Medical Officer of Health (CMOH), Deena Hinshaw, for evidence of existence of SARS-CoV-2 virus.  However, the response was "CMOH has no material evidence".  Subpoena was quashed so case went before the Queen.
- Link to legal documents (as available)
Thomas Renz, USA
- Ohio, USA, lawyer has started a lawsuit against the federal government for covering up the true number of deaths from the Covid-19 vaccines.
-
General
For more information:
AO COVID-19 – What do Doctors Say?
Return to AWARE-Ontario.ca Home Page
List of Ontario's Issues
Disclaimer: This information has been compiled through private amateur research for the purpose of allowing the reader to make an informed and educated decision. However, while the information is believed to be reliable, completeness and accuracy cannot be guaranteed.
APPENDICES
APPENDIX A
https://awareontario.nfshost.com/AWARE-Ontario/Issues/Soc_Miscellaneous/C19_Lawyers.htm
AO COVID-19 - What Do Lawyers Say?
APPENDIX B (Resources)
https://www.coreysdigs.com/health-science/covid-19-resources-medical-legal-forms-jobs-other-critical-information/?fbclid=IwAR1pgToWIPgWedSh-Sif0lnHTMx8wNoXYeHNtgk75aEKafDkd20zRknE51g
https://www.juliusruechel.com/2021/08/an-example-of-courageous-pushback-for.html