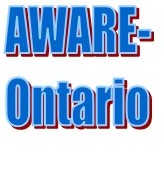 Social News
Transhumanism
The Wellcome Trust is the world's wealthiest private medical research charity that was created through the will of Henry Wellcome     who was a pharmaceutical magnate whose company Burroughs Wellcome went through several mergers to what is today Glaxo Smith Kline.  Works closely with the World Economic Forum. 
The Galton Institute, formerly known as The Eugenics Society (until 1989). 
Ted Turner, depopulation promoting billionaire who owns CNN.
Sam Nunn, former USA Senator, led Dark Winter simulation as President.
Dustin Muskovitz, former facebook executive.
Defense Advanced Research Projects Agency (DARPA) is a research and development agency of the United States Department of Defense responsible for the development of emerging technologies for use by the military.
HARPA Health Ministry
Wellcome Leap is partnership establishing a global research agency that focuses on bioengineering and transhumanist tech.
Institute for Ethics and Emerging Technologies (IEET)
See also:
AO COVID-19 - What Do Doctors Say?   /   Dr. Carrie Madej
Return to AWARE-Ontario.ca Home Page
List of Ontario's Issues
Disclaimer: This information has been compiled through private amateur research for the purpose of allowing the reader to make an informed and educated decision. However, while the information is believed to be reliable, completeness and accuracy cannot be guaranteed.
APPENDICES

APPENDIX A
https://awareontario.nfshost.com/AWARE-Ontario/Issues/Soc_Miscellaneous/Transhumanism.htm