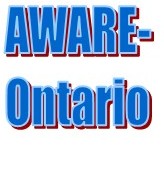 Social News – COVID-19
"We have collusion between, what is called interlocking directorates inside of anti-trust law, we have Anthony Fauci at NIAID, the Director of the Center of Disease Control in China, and we have Dr. Elias from the Bill & Melinda Gates Foundation all sitting on a board, all colluding to actually create, price fix and market direct this pandemic."  Dr. David E. Martin (video mark 10:45)
Academics Watch List
See AO – University of Toronto, Cda
Institutions
Bill and Melinda Gates Foundation, Dr. Elias
World Health Organization
World Economic Forum
Center for Disease Control (China)
Centers for Disease Control and Prevention (CDC) (USA)
National Institute of Allergy and Infectious Diseases (NIAID) (USA) headed by Anthony Fauci for 40 plus years
NIAID and CDC  "As much as we pretend that these [NIAID and CDC] are public institutions, they are what we call 'regulatory capture'.  They are the front. Think of them as the R&D shop for the Modernas, and for the Pfizers and for the AstraZenecas, and for the Johnson & Johnsons."  Dr. David E. Martin (video mark 6:17)
Players Watch List
Crimes Against Humanity – COVID-19
Perpetuating COVID-19 pandemic fraud by recommending inappropriate use of PCR technique.
Christian Drosten, lead author
Perpetuating COVID-19 pandemic fraud through funding gain-of-function research; lab origin cover-up
19-Feb-2020 Statement in support of the scientists, public health professionals, and medical professionals of China combatting COVID-19 signed by
Charles Calisher,a Dennis Carroll,b Rita Colwell,c Ronald B Corley,d Peter Daszak,f Christian Drosten,g Luis Enjuanes,h Jeremy Farrar,i Hume Field,j Josie Golding,i Alexander Gorbalenya,k Bart Haagmans,l James M Hughes,m William B Karesh,n Gerald T Keusch,e Sai Kit Lam,o Juan Lubroth,p John S Mackenzie,q Larry Madoff,r Jonna Mazet,s Peter Palese,t Stanley Perlman,u Leo Poon,v Bernard Roizman,w Linda Saif,x Kanta Subbarao,y and Mike Turneri
Jeremy Farrar (Wellcome Trust)
Francis Collins (National Institutes of Health (NIH))
Kristian Andersen (Scripps Research)
Dr. Peter Daszak, UK
Dr. Peter Daszak is a veterinarian and President of EcoHealth Alliance who controlled the message that the COVID-19 pathogen came from a bat in Wuhan, China.  He is on the record in Anthony Fauci's released e-mails (February 6-7, 2020) as saying:
"We need to increase public understanding of the need for MCMs (medical counter-measurers) such as a pan-influenza or pan-coronavirus vaccine.  A key driver is the media, and the economics will follow the hype.  We need to use that hype to our advantage to get to the real issues.  Investors will respond if they see profit at the end of the process."
Dr. Anthony Fauci, USA
Head of National Institute of Allergy & Infectious Diseases (NIAID) and the leading scientific voice for the U.S. government's response to the COVID-19 pandemic.
Bill Gates, USA
"As a top donor to both the World Health Organization (WHO) and the Centers for Disease Control (CDC) no one man has more power than Bill Gates to influence and control the health and medical freedom of all people." [mark 3:08]
Over 490,000 children in India developed paralysis as a result of the Gates-supported oral polio vaccine (2000-2017) [mark 8:21] 
India Correlation between Non-Polio Acute Flaccid Paralysis Rates with Pulse Polio Frequency in India (15-Aug-2018)
Founded the Global Alliance for Vaccines and Immunizations (GAVI) – "the foundation has been sued by the governments of some of the poorest and most vulnerable nations for causing serious harm through experimental vaccine programs" [mark 8:56] 
Africa [mark 9:43]   "The Kissinger Report" the purpose of the foreign policy in Africa is to reduce the population …
Matt Hancock, UK
Justin Trudeau, Cda
Other Players
Name

Affiliation

Comment

Quotes

Chagla, Zain

Infectious Diseases Physician at St. Joe's Hamilton / Associate Professor at McMaster University

@zchagla twitter account

- Jun 29 tweeted that it is time to move on from AZ vaccine

- July 14 retweeted @regionofpeel that stated both mRNA vaccines "are nearly identical and can be safely mixed"

- (article)

Gates, Bill

Bill & Melinda Gates Foundation, Microsoft

-

Hancock, Matt

UK Secretary of Health

- UK Health Secretary Matt Hancock resigns after Covid rule-breaking kiss caught on camera

Swaminathan, Soumya

Chief Scientist, World Health Organization (WHO)

- charged by India for misinformation re: Ivermectin

-

"We're in a data-free, evidence-free zone here as far as mix-and-match. There is limited data on mix-and-match. It will be a chaotic situation in countries if citizens start deciding when and who will be taking a second, a third, and a fourth dose." (article) (article)
In no particular order yet:
Bilderbergs
Davos clique – self-appointed political elite, self-appointed global elite
Rockefellers
Warren Buffet (clip)
Country Watch List
China & COVID-19
Date

Source

Title

Comment

2020-10-09

National Observer

Former top spy calls for royal commission on disinformation, fears rising intolerance

David P. Ball

- Deepening disinformation

- Video

2020-05-14

Wall Street Journal

U.S. Says Chinese, Iranian Hackers Seek to Steal Coronavirus Research

Gordon Lubold, Dustin Volz

2019-12-11

Huffingtonpost.ca

Richard Fadden, Former Spy Chief, Warns Against 'Unrealistic' Canadian Complacency

Lee Berthiaume

2019-04-30

Toronto Star

This is the resistance to China's influence in Canada, and this is their moment

Jeremy Nuttall

2019-04-08

thebreaker.news

A tale of two Dicks: IOC bigwig and ex-CSIS boss speak in Vancouver

Bob Mackin

- Richard Fadden

2014-09-14

theprovince.com

Is China influencing B.C.'s politicians? Court case, CSIS documents suggest pressure to suppress Falun Gong protests

Sam Cooper

- Richard Fadden

2010-06-23

Toronto Star

CSIS head backtracks on allegations of foreign influence over Canadian officials

- Richard Fadden, CSIS

2010-04

Globe and Mail

Transcript – What Richard Fadden told the CBC

- Richard Fadden, CSIS

2010-04

CBC

Interview – CSIS Director Richard Fadden – Part 1 (42 mins)

Interview – CSIS Director Richard Fadden – Part 2

Brian Stewart

- Richard Fadden, Director of Canadian Security Intelligence Service (2009-2013)
See also:
AO COVID-19 – What do Doctors Say?
Return to AWARE-Ontario.ca Home Page
List of Ontario's Issues
Disclaimer: This information has been compiled through private amateur research for the purpose of allowing the reader to make an informed and educated decision. However, while the information is believed to be reliable, completeness and accuracy cannot be guaranteed.
APPENDICES

APPENDIX A
https://awareontario.nfshost.com/AWARE-Ontario/Issues/Soc_Miscellaneous/C19_Players.htm