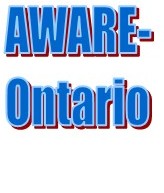 Social News – COVID-19
Academics
Imperial College, London, UK
| | | | |
| --- | --- | --- | --- |
| Name | Position | Comment | Source |
| Bangham, Charles | Co-director, Institute of Infection | | (article) |
| Baum, Jake | Co-director, Institute of Infection | | (article) |
| Ferguson,  Neil | | original data models that launched global pandemic | |
| Shattock, Robin | Professor, Head of Mucosal Infection and Immunity in the Department of Infectious Diseases | "need a global commitment to support and fund this mission" (video mark 5:15) | (WEF) |
SAGE
World Health Organization - Strategic Advisory Group of Experts on Immunization (SAGE) advises the World Health Organization (who.int) – SAGE meets at least twice per year.  UNICEF, the Secretariat of the GAVI Alliance, and WHO Regional Offices participate as observers in SAGE meetings and deliberations. WHO also invites other observers to SAGE meetings.
UK – Scientific Advisory Group for Emergencies (SAGE) (article)
https://www.gov.uk/government/organisations/scientific-advisory-group-for-emergencies
General News – Imperial College, UK
Return to AWARE-Ontario.ca Home Page
List of Ontario's Issues
Disclaimer: This information has been compiled through private amateur research for the purpose of allowing the reader to make an informed and educated decision. However, while the information is believed to be reliable, completeness and accuracy cannot be guaranteed.
APPENDICES

APPENDIX A
https://awareontario.nfshost.com/AWARE-Ontario/Issues/Soc_Miscellaneous/C19_Imperial_College_UK.htm