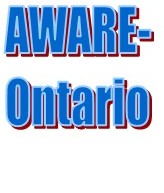 Social News – Morgellons
Overview
Morgellons Disease
Most individuals with Morgellons disease report disturbing crawling, stinging, and biting sensations in their skin as well as non-healing skin lesions, which are associated with highly unusual structures.  These structures can be described as fiber-like or filamentous and are the most striking feature of this disease. In addition, patients report the presence of seed-like granules and black speck-like material associated with their skin. (www.morgellons.org)
Morgellons-research.org declares it a multisystemic disease caused by biofilm bacteria.
However, according to wikipedia morgellons are a self-diagnosed, scientifically unsubstantiated skin condition in which individuals have sores that they believe contain fibrous material.
Morgellons disease is controversial because there is a definite effort to confuse the public, obfuscate research, downplay suffering, discredit researchers and doctors, and present morgellons as delusion.
Which means there are "conspiracy theories" about Morgellons as sufferers strive to understand why they are suffering.
For now, it is up to you to decide the truth. 
Are Morgellons a result of today's nano technology?  Self-assembling nano bots?
Morgellons from nanoparticles sprayed in chemtrails  (www.vivelawhiterose.com/chemtrails)    (AO News – Weather Modification)
Morgellons result from uncontrolled replication of silicone strands inside bodies from nanoparticles (source mark 17:00)
News:  Morgellons
Return to AWARE-Ontario.ca Home Page
List of Ontario's Issues
Disclaimer: This information has been compiled through private amateur research for the purpose of allowing the reader to make an informed and educated decision. However, while the information is believed to be reliable, completeness and accuracy cannot be guaranteed.
APPENDICES
APPENDIX A
https://awareontario.nfshost.com/AWARE-Ontario/Issues/Soc_Miscellaneous/Morgellons.htm