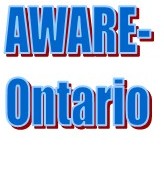 Miscellaneous News
Censorship & Propaganda
To control the people, one must control what the people know, see, think, feel.  Thus, education, communications and health (AO News – COVID-19) are targets for control.
Censorship ultimately seeks to deny informed consent to the public.  Censorship prevents access to all possible ways of looking at a situation and allows only an official version.
Determining harm is subjective.  Stopping all challenges (i.e. Doctors) and exposure of authority.
The tools of censorship, propaganda, surveillance, and control are clinched by technology.  (AO News – Surveillance Technology)     (AO News – Graphene)
Control Strategies
· Peer pressure (article / AO Transgenderism)
· Book burning
· Censorship
· Control television and newspapers ("mainstream media")
· Control of social media (twitter, facebook, youtube, Wikipedia)
· Fact checking – who fact checks the fact checkers?
· Controlled opposition
· Financial censorship – weaponizing the banking system   (Freedom Convoy)   (article)
· "Journo-terrorism"
· Treatment of Activists (AO News – Whistleblowers & Activists)
· Controlling the Narrative
o Shut down experts (doctors) who think for themselves (California) (Canada)
o Revisionist history
o Propaganda
· Regulating the internet (stop uncontrolled opposition, prevent alternative media)
· Digital ID (AO News – Digital ID)
· Digital cash (AO News – Digital Cash)
· Reward "good" behaviour (incentives), punish "bad" behaviour
"Donations couldn't happen in a cashless society and the truckers couldn't protest in electric vehicles.  Getting it yet?"  Carl Vernon (tweet)
Commentary
Book Burning
With so much of our information online these days, the book burning is actually "bit" burning rather than the literal burning of pages.  Books are being excluded from or shadow banned by big retailers such as Amazon.
Always creative, smaller publishers have sprung up to fill the gap.  (trineday.com)
Censorship
"If someone disagrees with you that is not a hate crime.  If someone has an opinion about something, that does not make them fall into a specific category.  If somebody questions something, it doesn't make them a conspiracy theorist.  If someone doesn't like one particular thing, it doesn't make them anti that entire particular theory or subject. And, you know,  we're getting into some dangerous, dangerous territory that some of you guys may not be noticing … once we stop letting people speak and have individualized opinions we are in trouble.  We are going towards something that has never ever, ever benefited us.  So, it is really important for us as people to not be policing each other to the extent that we are actually going to prevent open honest communication at a level that is just going to create thoughtful critical thinking. "  Twin Flame Revolution (TikTok @dovandnicole) [mark 0:10]
When governments (defense departments) released the internet to academic and commercial interests in the 1980s, there was a lot of excitement and high expectations.  Coupled with the fledgling personal computer industry, the possibilities for communication and the transfer of information were endless.  There was no reason why a world of knowledge could not be at the fingertips of every person!
However, the original idealism had to be adjusted to account for deliberate attack on the machines.  Hackers infiltrated systems, at first just for fun then with malicious intent to cause destruction, then with the idea of being paid (by victims and/or instigators).  Criminals figured out how to bypass corporate and government supervision and enforcement.  Trolls attacked information and people online by being deliberately provocative and unkind in their anonymity. 
Tech companies grew bigger as the "free" services they provided were paid for by the direct and indirect collection and sale of data and meta-data (data indirectly gleaned from the actions of users online).  Companies and governments began to realize the power of that data to influence people – targeted product advertising, political marketing (i.e. Cambridge Analytica).  They began to realize the power of controlling data – influence, access to funds, news, knowledge, surveillance and tracking. 
In 2013 whistleblower Edward Snowden made the world aware of the USA's National Security Agency (NSA) and its international intelligence partners' secret mass surveillance programs and capabilities. These revelations generated unprecedented attention around the world on privacy intrusions and digital security, leading to a global debate on the issue.
Online propaganda and censorship grew under the guise of stopping and preventing criminal behaviour, hacking, trolling and misinformation.  Control heightened around 2016 as Donald Trump became President of the United States and "fake news" confusingly for/against his political campaign became rampant.
The big tech companies' grip on social media information sources (Google / Youtube, facebook / Instagram, Twitter, LinkedIn, Paypal) became glaringly obvious, prompting the U.S. government to call company heads to testify before inquiries.  (article)
Artificial intelligence (AI) and fact-checking services were deployed to intercept misinformation and deny service, but unsurprisingly had a bias of their own – an unforgiving bias, which put targeted individuals and organizations at a serious disadvantage in reaching their audience. 
Early targets were the pornographic industry (use of video and financial payment services), alternative / natural healthcare, vaccine education information, forcing targets to setup their own independent technology systems. 
At the annual Canadian Parliamentary Press Gallery Dinner in 2019, Prime Minister Trudeau bragged about the Liberal Party "greasing the wheels" of the media to the tune of $600 million.  (video 30 secs)
In 2020, with the COVID-19 pandemic response taking the headlines, the issue of misinformation / bias in traditional and online mainstream media became polarized:  with people who had whole-hearted faith in governments and the mainstream media rejecting the information of those-who-questioned, especially regarding the "vaccine" roll-out pitting the "vaxxed" against "anti-vaxxers".  (AO News – COVID-19 Vaccines)
See Appendix B – The Disinformation Dozen
Mainstream Media / Legacy Media
Social Media / Alternative News
Canada's federal government under Prime Minister Trudeau is striving to control alternative media sources.
2023 Online Streaming Act (Bill C-11)
2023 Online News Act (Bill C-18) – makes major Canadian pay for Canadian content, which has made the tech cos stop Canadian news services leading to Canadians becoming increasingly isolated from the rest of the world.  Leading to government approved media.
Online Safety Act pending – attack on "hate speech", "misinformation" and "disinformation".
Fact Checking
In August 2020 with COVID-19, 5G and other so called "conspiracy theories" running rampant, the main social media companies (facebook/Instagram/messenger, twitter, paypal,) started vetting users' content with a vengeance.  Theoretically all narratives that did not concur with World Health Organization (WHO) or government such as the USA's Centers for Disease Control (CDC) party lines were removed, including entire channels and links within direct messages.  Some users lost decades of content and thousands of followers.  Of course, the question became, who is fact-checking the fact-checkers?
Content creators and users responded by moving to other platforms including Bitchute.com, Brandnewtube.com, flote.app, Brighteon.com, Brighteon.social, gab.com, lbry.tv, MeWe.com, Odysee.com, rumble.com, wt.social.  
Users learned not to rely on third-party app providers for data storage, learning the hard way that when involved with a third party, if you are not careful you give up control and run the risk of losing your data and contacts.
It is interesting to note that the Wall Street Journal (controlled by Rupert Murdoch) (and the Guardian UK) are promoting 5G despite health and surveillance concerns with article titles like:
- 5G Needs A Lot More Cell Towers.  Some Residents Aren't Happy.
- With 5G on the Horizon Startups See Potential in Small Data Hubs
- Behind Samsung's Big Bet on 5G
- Inside Verizon's 5G Game Plan
- We Tested 5G Across America. It's Crazy Fast—and a Hot Mess.
- Why Being First in 5G Matters
- China Is About to Switch On 5G. It's Behind the U.S., but Not for Long.
One wonders, how much money do the owners of these media services have invested in the products they promote?
It is easy to see how the major media companies are interconnected and possibly influenced.  See AO News – Media Memes / 6 Companies
Imran Ahmed, CEO, Centre for Countering Digital Hate [who fact checks the fact checkers?]  (video [mark 14:00])
In 2020, the newly formed Center for Countering Digital Hate (CCDH), a not-for-profit non-governmental organization setup [and financed by whom?] to "disrupt the architecture of online hate and misinformation" published "The Disinformation Dozen" (full report .pdf) identifying twelve leading online "anti-vaxxers" and their "nefarious activities", and demanding that the online platforms remove their accounts.  See APPENDIX B.
Financial Censorship
"Journo-terrorism"
Treatment of Activists
See AO News – Whistleblowers & Activists
NEWS:  Controlling the Narrative / Propaganda / Revisionist History
Key to controlling people is controlling the message.  Mainstream media and key social media applications have been shown to be suspect.
(most current first)
Date

Source

Title

Comment

2023-06-22

CBC News

House of Commons passed some key bills before breaking for the summer

John Paul Tasker

- Bill C-18 legislation that forces tech giants like facebook and Google to pay news outlets for posting their journalism on their platforms

2023-06-21

Slaynews.com

UN Unveils 'AI Fact-Checker' to Police Speech Online

Frank Bergman

2023-05-24

Realclearwire.com

Tough New Hate Crime Law Has Irish Fearful Their Luck's Running Out on Free Speech

S.A. McCarthy

2023-05-08

Rumble.com / The People's Voice

WEF Orders Govt's to ARREST Citizens Who Read 'Fake News' (8 mins)

The People's Voice

2023-03-07

canadiandimension.com

MPs pushing the Online News Act don't know how the Internet works

Marc Edge

- Bill C-18 Online News Act

2023-03-05

slaynews.com

WHO Advances Plan to Censor 'Disinformation' under Global Law

Frank Bergman

- Proposed International Pandemic Treaty

2023-03-03

CBC News

A new streaming bill is close to becoming law in Canada. Here's how it works

Joseph Pugh

- Bill C-11 Online Streaming Act

- Canadian content rules applied to Netflix, Disney+, Spotify, etc.

2022-12-04

bitchute / SixthSense

The People's Voice: WEF Police Lock Up Swiss Cardiologist for Speaking Against COVID Mandates (6 mins)

[Similarly see Dr. Mel Bruchet in Canada]

2022-12-01

slaynews.com

Canada Advances Law to Jail Doctors for 'Misinformation'

Frank Bergman

AO COVID-19 – What do Doctors Say?

2022-11-29

slaynews.com

Apple Helped Chinese Communist Party Block Communication Between Anti-Lockdown Protesters

Frank Bergman

2022-10-22

slaynews.com

RNC Sues Google for 'Censorship' of Republican Emails

Nick R. Hamilton

2022-10-03

Fox News.com (USA)

California's new bill that punishes doctors for COVID 'misinformation' is 'chilling' and 'dangerous:' Turley

Yael Halon

2022-06-01

scheerpost.com

Elon Musk Is Not a Renegade Outsider—He's a Massive Pentagon Contractor

Alan MacLeod

- Twitter

-

2022-03-21

rt.com (Russia)

Russia bans Facebook and Instagram

2022-02-28

Bitchute / SixthSense

War Propaganda from the MSM, Outright Collusion, Fabrication and Lies (2 mins)

2022-02-22

CTV News

Ontario MPP could be barred from participating in the legislature

- Randy Hillier

- "COVID-19 misinformation and conspiracy theories"

2022-02-04

Epoch Times

GoFundMe Seizes $10 Million of Trucker Protest Fundraising, Will Give to Charities Instead

Omid Ghoreishi

2022-01-25

Rumble / Association of American Physicians and Surgeons

Those who are hunting misinformation are the spreaders of misinformation (4 mins)

FOX Ingraham Angle

Dr. Peter McCullough

AO COVID-19 – What do Doctors Say?

2022-01-23

Bitchute / FallCabal

Brussels – What Really Happened?

2022-01-17

Youtube / Viva Frei

270 "Doctors" Sign Letter Demanding Spotify CANCEL Joe Rogan? Viva Frei Vlawg (15 mins)

David Frei

- Joe Rogan

2021-12-14

New York Post

Facebook admits the truth: 'Fact checks' are really just (lefty) opinion

Post Editorial Board

2021-08-04

Brighteon / Mike Adams

Situation Update, August 4th, 2021 – Extreme threats, witch hunt tactics force Dr. Mercola to take down his ENTIRE website (1 hr 20 mins)

Mike Adams

- Dr. Judy Mikovits

- Dr. Joseph Mercola

-

2021-08-03

Youtube / Fox News

Tucker reveals why the New York Times 'mysteriously' deleted articles (11 mins)

Tucker Carlson

- lab-leak [mark 4:20]

2021-06-27

Odysee / WhatsHerFace

Who is Robert Malone? (8 mins)

WhatsHerFace

2021-06-08

StewPeters.tv

Absolute Tyranny – Government issues pre-emptive arrest warrant for Chris Sky, outspoken patriot (23 mins)

Stew Peters interviews Chris Sky

2021-06-02

vashiva.com

Dr.SHIVA Reveals To Steve Bannon How The State Tells Twitter Who To Silence (7 mins)

Dr. Shiva Ayyadurai

Twitter partnership with government

2021-03-25

webmd.com

'Disinformation Dozen' Driving Anti-Vaccine Content

Carolyn Crist

2021-03-24

prnewswire.com

Disinformation Dozen: Two-Thirds of Online Anti-Vaccine Content Originates From Top 12 Anti-Vax Leaders

Imran Ahmed, CEO of the Center for Countering Digital Hate

Anti-Vax Watch

2021-01-12

rumble.com / Something is Not Right Series

Censorship, Deception, and Lies: Something is Not Right - Part 2

For links to other parts see "Questioning the Narrative"

2021-01-12

Youtube / Glenn Beck

This list shows American censorship is OUT OF CONTROL (15 mins)

Glenn Beck

2020-12-19

American Institute for Economic Research

Pornhub: Victim of Visa and Mastercard Censorship or Money Laundering Risk?

J.P. Koning

[danger of digital currency]

2019-05-04

Canada Parliamentary Press Dinner

Justin Trudeau Admits to Being a Criminal and Bribing the Mainstream Media (2 mins)

2014

Comment

Mike Adams, Health Ranger de-platformed.

Established Brighteon.social, brighteon.com

wakeup-world.com

Mainstream Media Consolidation: The Illusion of Choice

Makia Freeman
More Information:
AO COVID-19 – What do Doctors Say?
Return to AWARE-Ontario.ca Home Page
List of Ontario's Issues
Disclaimer: This information has been compiled through private amateur research for the purpose of allowing the reader to make an informed and educated decision. However, while the information is believed to be reliable, completeness and accuracy cannot be guaranteed.
APPENDICES
APPENDIX A
https://awareontario.nfshost.com/AWARE-Ontario/Issues/Soc_Miscellaneous/Censorship.htm
APPENDIX B (The Disinformation Dozen)
In 2020, the newly formed Center for Countering Digital Hate (CCDH), a not-for-profit non-governmental organization setup [and financed by whom?] to "disrupt the architecture of online hate and misinformation" published "The Disinformation Dozen" (full report .pdf) identifying twelve leading online "anti-vaxxers" and their "nefarious activities", and demanding that the online platforms remove their accounts:
1. Dr. Joseph Mercola   (www.mercola.com)
2. Robert F. Kennedy Jr., founder of Children's Health Defense
3. Ty and Charlene Bollinger
4. Dr. Sherri Tenpenny   (AO COVID-19 – What do Doctors Say?)
5. Rizza Islam
6. Dr. Rashid Buttar   (AO COVID-19 – What do Doctors Say?)   (died mysteriously on May 18, 2023)   (AO News – Doctors Mystery)
7. Erin Elizabeth
8. Sayer Ji
9. Kelly Brogan
10. Dr. Christiane Northrup   (AO COVID-19 – What do Doctors Say?)
11. Ben Tapper
12. Kevin Jenkins
For those "in the know", being on the list or being de-platformed and shut down by the big online media sites became a badge of honour.
Additional kudos to these censored sources:
Health Ranger Mike Adams (2014)
America's Frontline Doctors (2020)
Del Bigtree / ICAN Network (2020)   (article)