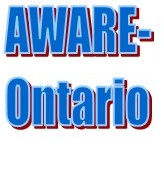 Technology News
Surveillance & Technocracy Technology
Fifth generation cellular technology aka "5G" is being combined with existing wireless technologies infrastructure (2G, 3G, 4G, Bluetooth, WiFi, wireless,) as well as utilizing higher frequency signals to provide greater data speed, comprehensive coverage and wide access to conveniences to users. 
We are told that 5G is the way of the future for near instant movie downloads, better telecommunications, automated cars, control of household appliances, improved municipal services and more amazing conveniences.
We are also told that China is leading the way with the technology, which is putting North America and the USA in particular, at a disadvantage.
However, little is said about the added perk of surveillance.  A perk so important in fact that 5G networks in the UK are automatically rolled under the Official Secrets Act.
See also AO News – 5G & IOT
Services
Digital ID
Digital health certificate – mandated vaccines, drugs; new system of control (designed implosion of world economy) central bank digital currencies, have been rebuilding payment infrastructure for years, world order 2.0, rethinking the definition of sovereignty,  
Digital Identity – records: birth, medical, credit score, financials, passport, drivers licence, certificate of vaccination, social credit
Biometrics
Blockchain
Nanotechnology
AI
MyPass – ID2020 will be collaborating with the City of Austin, along with the Austin Blockchain Collective, Dell Medical School, and the National Innovation Service, on developing MyPass — a blockchain-enabled digital identity platform for people experiencing homelessness. The MyPass project is funded by a grant from the Robert Wood Johnson Foundation. (source)
Players
United Nations "some 1.7 billion people today still remain unbanked, with virtually all unbanked individuals living in developing economies" [untapped marked]
Central Banks
Governments
        "5 Eyes" – pact of 5 countries (USA, Canada, UK, Australia, New Zealand) to share intelligence
Mega corporations
5G, AI, blockchain makes it possible
Amazon – web services provider
Apple – proprietary (closed) cellular and computer products, competing with Microsoft operating system
Google – popular search engine and store for android apps
Microsoft – offers popular Windows operating system and related products open to third party developers; competes against Apple's proprietary system
Power of the tech team (article)
COVID19 used to accelerate global governance (See AO News – Technocracy)
ID2020 (@ID2020)
Austin Blockchain Collective
Dell Medical School
National Innovation Service
COVID Credentials Initiate (CCI) – uses digital identity, immunity passports - Evernym, ID2020, uPort, Dutch research organization TNO, Microsoft, ConsenSys Health and consultants Luxoft and many others.
Gavi – The Vaccine Alliance was founded by the Bill & Melinda Gates Foundation in 1999.  The organization is currently working with the United Nations to vaccinate as many people globally as possible.
Senture / assenture
Funders
Bill and Melinda Gates Foundation
Koch Institute Support (core)
Grant from the National Cancer Institute
Robert Wood Johnson Foundation
Paper certificates are hard to store, subject to deterioration and easy to forge.
Quantum dots are nanoparticles made up of semiconductor materials that emit different colours when illuminated by light.  This color depends on their size and the way they were manufactured. QMC has developed a track and trace solution using quantum dots and blockchain to verify the origin of products and counterfeiting.  (source)
Immunization passport – back-to-work certification that can be checked by cell phone app (i.e. the app features color-coded indicators — green, yellow, and red. If the app shows the green indicator, the individual has clearance to interact in social and work environments. This indicator can be shared and authenticated by others using a QR code.) (source)
Censorship & "Fake News"
In August 2020 with COVID-19, 5G and other "conspiracy theories" running rampant, the main social media companies (facebook/Instagram/messenger, twitter) started vetting users' content with a vengeance.  Theoretically all narratives that did not concur with World Health Organization (WHO) or the USA's Centers for Disease Control (CDC) party lines were removed including entire channels, and links within direct messages.  Some users lost decades of content and thousands of followers.  Of course, the question became, who is fact-checking the fact-checkers?
Content creators and users responded by moving to other platforms including Bitchute.com, flote.app.  
More importantly users learned not to rely on third-party app providers, learning the hard way that when involved with a third party, if you are not careful you give up control.
It is interesting to note that the Wall Street Journal (controlled by Rupert Murdoch) (and the Guardian UK) are promoting 5G despite health and surveillance concerns with article titles like:
- 5G Needs A Lot More Cell Towers.  Some Residents Aren't Happy.
- With 5G on the Horizon Startups See Potential in Small Data Hubs
- Behind Samsung's Big Bet on 5G
- Inside Verizon's 5G Game Plan
- We Tested 5G Across America. It's Crazy Fast—and a Hot Mess.
- Why Being First in 5G Matters
- China Is About to Switch On 5G. It's Behind the U.S., but Not for Long.
However, China is a prime example of what this technology can do.  With the widespread rollout of camera technology, China has enabled a social credit system.
See also:  AO News - China
South Korea
Weapons Technology
What may the future hold? "Slaughterbots" (8 min video)
Why We Should Ban Lethal Autonomous Weapons (6 mins)
Quotes
"The world must have a system that eliminates the fears and anxiety of not knowing who is able to return to work." Les Paull, CEO of QMVT, the unit responsible for sales and marketing of Quantum Materials Corp's (QMC) innovations (source)
NEWS - Surveillance & Control Technology (reverse chronological order)
Date

yyyy-mm-dd

Posted By

Article Link

Comment

2021-01-09

CTV News

Parler has now been booted by Amazon, Apple and Google

Brian Fung

2021-01-08

Youtube / Fox News

Parler executive speaks out following Google app store ban, threats from Apple

Tucker Carlson

"politically singled out"

2021-01-08

NYDailyNews.com

Twitter permanently bans Trump over incitement of 'horrific' Capitol attack — but former tweeter-in-chief finds workaround

Chris Sommerfeldt, Bill Sanderson

@realDonaldTrump / @POTUS

2020-11-03

Silview.media

Yes, They Can Vaccinate Us Through Nasal Test Swabs and Target the Brain

Silviu "Silview" Costinescu

"Researchers engineer tiny machines that deliver medicine efficiently" Johns Hopkins University School of Medicine

2020-10-08

Cnet.com

Google is giving data to police based on search keywords, court docs show

Alfred Ng

2020-10-07

Jon Rappoport's Blog

Jon Rappoport

2020-10-06

Electronic Frontier Foundation

Orders from the Top: The EU's Timetable for Dismantling End-to-End Encryption

Danny O'Brien

2020-09-28

Washington Post

A police officer Tasered a maskless woman at a youth football game. Then, police and schools were flooded with threats.

Tim Elfrink

2020-09-23

Bitchute/CTSoldier

The Jimmy Dore Show Whitney Webb Discusses NSCAI Chinese Tech Landscape Overview 2019 (30 mins)

Jimmy Dore Show / Whitney Webb

- Fourth industrial revolution

- Chinese Tech Landscape Overview

- Chinese system is the social model

- AO News – Social News COVID-19

- Never let a good crisis go to waste

2020-09-02

Financial Times

Technology has abetted China's surveillance state

Orville Schell

2020-09-01

CBC News

Yukoner ordered to self-isolate after berry-picking at border

Mike Rudyk

2020-07-29

TheGuardian.com

Madonna's Instagram flagged for spreading coronavirus misinformation

Laura Snapes

2020-07-22

CTV News

Orangeville, Ont., using smart cameras to deal with crowds

Madison Erhardt

2020-06-20

Forbes.com

Have Apple And Google Suddenly Uploaded A COVID-19 Tracking App To Your Phone? The Facts Behind The Furor

Davey Winder

2020-06-19

TheVerge.com

Japan rolls out Microsoft-developed COVID-19 contact tracing app

Sam Byford

- COCOA

- Apple and Google's co-developed exposure notification platform

2020-06-16

Cnet.com

Geofence warrants: How police can use protesters' phones against them

Alfred Ng

2020-06-10

CBC News

Clearview AI facial recognition offers to delete some faces — but not in Canada

Thomas Daigle

2020-06-04

WSJ.com

China's Efforts to Lead the Way in AI Start in Its Classrooms

Yifan Wang, Shen Hong and Crystal Tai

2020-04-24

BBC News (Bulgaria)

Coronavirus: People-tracking wristbands tested to enforce lockdown

2020-04-21

Bitchute.com / Spiro Skouras

Fact checking the fact checkers: Bill Gates, ID2020 & Vaccine Microchips (20 mins)

Spiro Skouras

2020-04-10

TheVerge.com

Apple and Google are building a coronavirus tracking system into iOS and Android

Russell Brandom, Adi Robertson

2020-04

Ledger Insights

US firm combines nanotechnology, blockchain for COVID-19 immunity passports

U.S.-based quantum dot producer Quantum Materials Corp (QMC) announced its blockchain-based QDX HealthID for transparency in disease testing and immunization for infectious diseases.

2020-02-13

CBC News

Toronto police admit using secretive facial recognition technology Clearview AI

2019-12-20

TheWeek.in

How to communicate when there's an internet shutdown?

2019-12-18

MIT News

Anne Trafton

Data stored in a dye consisting of nanocrystals (aka quantum dots), remain 5 years under skin, emits near-infrared light detectable by specially equipped smartphones.

2019-12-14

ReillyTop10.com (USA)

- Predictive analysis to prevent gun violence

2019-10-25

Mintpressnews.com (USA)

With Little Fanfare, William Barr Formally Announces Orwellian Pre-Crime Program

Whitney Webb

2019-09-30

PBS.org

How China's high-tech 'eyes' monitor behavior and dissent

Nick Schifrin

2019-09-10

Medium.com (USA)

Welcome the City of Austin to the ID2020 Alliance!

2019-07-31

MalwarebytesLabs

QR code scam can clean out your bank account

Pieter Arntz

2019-04-24

Theglobeandmail.com

Opinion: We are giving up our freedoms in the fight against COVID-19. The question is will we get them back?

Philip Slayton (subscriber)

2018-09-18

Mobile.abc.net.au (China)

Matthew Carney

- Introducing China's social credit system

2018-09-03

Techcrunch.com

'Five Eyes' governments call on tech giants to build encryption backdoors — or else

Zack Whittaker

2018-05-01

Business Insider

China is monitoring employees' brain waves and emotions — and the technology boosted one company's profits by $315 million

Tara Francis Chan

2018-04-10

Youtube / USFORCESTV

Solid State Active Denial Technology (SSADT)

- 95 GHz

-

2017-11-12

Youtube / Stop Autonomous Weapons

Stop Autonomous Weapons

2016-03-11

Youtube / TED

Meet the dazzling flying machines of the future (12 mins)

Raffaello D'Andrea

2012-04-17

Youtube / TheMsHealth

Jerry Day

2012-03-14

Youtube/AFP News Agency

Electromagnetic beam a new non-lethal weapon for US military (1:33 mins)

Active Denial System proto-type
For more information:
Michael Geist's blog - Surveillance
Return to AWARE-Ontario Wireless Technology Page
Return to AWARE-Ontario.ca Home Page
List of Ontario's Issues
Disclaimer: This information has been compiled through private amateur research for the purpose of allowing the reader to make an informed and educated decision. However, while the information is believed to be reliable, completeness and accuracy cannot be guaranteed.
APPENDICES
APPENDIX A
https://awareontario.nfshost.com/AWARE-Ontario/Issues/Tech_Wireless/Surveillance.htm
AO News – Surveillance Technology