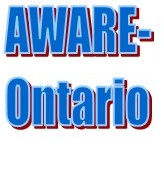 Technology News
Surveillance & Technocracy Technology
Fifth generation cellular technology aka "5G" is being combined with existing wireless technologies infrastructure (2G, 3G, 4G, Bluetooth, WiFi, wireless,) as well as utilizing higher frequency signals to provide greater data speed, comprehensive coverage and wide access to conveniences to users.
We are told that 5G is the way of the future for near instant movie downloads, better telecommunications, automated cars, control of household appliances, improved municipal services and more amazing conveniences.
We are also told that China is leading the way with the technology, which is putting North America and the USA in particular, at a disadvantage.
However, little is said about the added perk of surveillance.  A perk so important in fact that 5G networks in the UK are automatically rolled under the Official Secrets Act.
Services
Digital ID
Digital health certificate – mandated vaccines, drugs; new system of control (designed implosion of world economy) central bank digital currencies, have been rebuilding payment infrastructure for years, world order 2.0, rethinking the definition of sovereignty,  
Digital Identity – records: birth, medical, credit score, financials, passport, drivers licence, certificate of vaccination, social credit
Biometrics
Blockchain
Nanotechnology
AI
MyPass – ID2020 will be collaborating with the City of Austin, along with the Austin Blockchain Collective, Dell Medical School, and the National Innovation Service, on developing MyPass — a blockchain-enabled digital identity platform for people experiencing homelessness. The MyPass project is funded by a grant from the Robert Wood Johnson Foundation. (source)
Players
United Nations "some 1.7 billion people today still remain unbanked, with virtually all unbanked individuals living in developing economies" [untapped marked]
Central Banks
Governments
Mega corporations
5G, AI, blockchain makes it possible
COVID19 used to accelerate global governance (See AO News – Technocracy)
ID2020 (@ID2020)
Austin Blockchain Collective
Dell Medical School
National Innovation Service
COVID Credentials Initiate (CCI) – uses digital identity, immunity passports - Evernym, ID2020, uPort, Dutch research organization TNO, Microsoft, ConsenSys Health and consultants Luxoft and many others.
Gavi – The Vaccine Alliance was founded by the Bill & Melinda Gates Foundation in 1999.  The organization is currently working with the United Nations to vaccinate as many people globally as possible.
Senture / assenture
Funders
Bill and Melinda Gates Foundation
Koch Institute Support (core)
Grant from the National Cancer Institute
Robert Wood Johnson Foundation
Paper certificates are hard to store, subject to deterioration and easy to forge.
Quantum dots are nanoparticles made up of semiconductor materials that emit different colours when illuminated by light.  This color depends on their size and the way they were manufactured. QMC has developed a track and trace solution using quantum dots and blockchain to verify the origin of products and counterfeiting.  (source)
Immunization passport – back-to-work certification that can be checked by cell phone app (i.e. the app features color-coded indicators — green, yellow, and red. If the app shows the green indicator, the individual has clearance to interact in social and work environments. This indicator can be shared and authenticated by others using a QR code.) (source)
Censorship & "Fake News"
In August 2020 with COVID-19, 5G and other "conspiracy theories" running rampant, the main social media companies (facebook/Instagram/messenger, twitter) started vetting users' content with a vengeance.  Theoretically all narratives that did not concur with World Health Organization (WHO) or the USA's Centers for Disease Control (CDC) party lines were removed including entire channels, and links within direct messages.  Some users lost decades of content and thousands of followers.  Of course, the question became, who is fact-checking the fact-checkers?
Content creators and users responded by moving to other platforms including Bitchute.com, flote.app. 
More importantly users learned not to rely on third-party app providers, learning the hard way that when involved with a third party, if you are not careful you give up control.
It is interesting to note that the Wall Street Journal (controlled by Rupert Murdoch) (and the Guardian UK) are promoting 5G despite health and surveillance concerns with article titles like:
- 5G Needs A Lot More Cell Towers.  Some Residents Aren't Happy.
- With 5G on the Horizon Startups See Potential in Small Data Hubs
- Behind Samsung's Big Bet on 5G
- Inside Verizon's 5G Game Plan
- We Tested 5G Across America. It's Crazy Fast—and a Hot Mess.
- Why Being First in 5G Matters
- China Is About to Switch On 5G. It's Behind the U.S., but Not for Long.
However, China is a prime example of what this technology can do.  With the widespread rollout of camera technology, China has enabled a social credit system.
See also:  AO News - China
South Korea
Autonomous Technology
What may the future hold? "Slaughterbots" (8 min video)
Why We Should Ban Lethal Autonomous Weapons (6 mins)
Quotes
"The world must have a system that eliminates the fears and anxiety of not knowing who is able to return to work." Les Paull, CEO of QMVT, the unit responsible for sales and marketing of Quantum Materials Corp's (QMC) innovations (source)
NEWS - Surveillance & Control Technology (reverse chronological order)
For more information:
Michael Geist's blog - Surveillance
Return to AWARE-Ontario Wireless Technology Page
Return to AWARE-Ontario.ca Home Page
List of Ontario's Issues
Disclaimer: This information has been compiled through private amateur research for the purpose of allowing the reader to make an informed and educated decision. However, while the information is believed to be reliable, completeness and accuracy cannot be guaranteed.
APPENDICES
APPENDIX A
https://awareontario.nfshost.com/AWARE-Ontario/Issues/Tech_Wireless/Surveillance.htm
AO News – Surveillance Technology