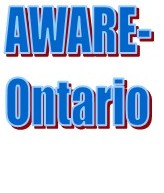 Technology News
Digital ID & Social Credit
Canadians have a lot of ID:  birth certificates, social insurance numbers, health cards, passport, bank accounts, investments, deeds, credit cards, various licences, insurance, and registrations. 
The term "digital id" is really the confluence of all forms of identification comprising a massive data library of one profile per person keyed on a unique identifier linked to all possible information.  (Records: birth, medical, credit score, financials, passport, drivers licence, certificate of vaccination, social credit,)
Such a library would grow to include existing data with the addition of available meta data, private data, and finally assumed or inferred data. 
Government would be expected to control the population based on the content of the data: 
· Should repeat driving offenders be given a driver's licence? 
· Should an epileptic be permitted to buy a car? 
· Should an alcoholic be allowed in a restaurant that serves alcohol? 
· Should people with income below the poverty line be permitted to buy anything but essentials?  What is the definition of "essentials"?
· The possibilities and methods of control would be endless and given comprehensive technology, unavoidable.
Such a library would tempt authorities to control the population based on the whims of politics and expediency.
Such a library would tempt authorities to perform and act on "probability" of an occurrence or offense.
As such a "digital id" would be in accord with the biblical "mark of the beast".
A digital id would be useable dependent on technology:  via cell smart phones and other smart services; any networked computer or station; digital currency; nanotechnology; biometrics; 
Any surveillance camera or tracking device would add to the user's profile on a real time basis.
Thus, a "social credit system" would be built with people authorities deemed to be "good" being rewarded, and those considered "bad" to be punished.
China is a prime example of what digital id technology can do.  With the widespread rollout of camera technology, China has enabled a social credit system.
Governments/police/officious people drool at the thought of such power.   (AO News – Is Canada Becoming a Police State?)    (AO News – Technocracy)
Global government would rely on such a system of control.  (AO News – Great Reset)
Digital IDs being rolled out in provinces despite Premiers promising to stop the vaccine passports:
o Government of Ontario Digital ID in Ontario – Doug Ford (video [mark x])
o Government of Prince Edward Island – "PEI Vax Pass Program – Discontinued as of February 28, 2022" (website)  (masks mandated)
o Government of Nova Scotia
o Government of New Brunswick
o Government of Quebec – www.diacc.ca "New Partnership to Advance Digital Identity in Quebec & Across Canada"
o Government of Manitoba
o Government of Saskatchewan – www.diacc.ca "the pan-Canadian effort on digital identity"
o Government of Alberta MyAlberta Digital ID – Jason Kenney (video [mark x])
o Government of British Columbia
o Government of Yukon
o Government of Northwest Territories
o Government of Nunavut
The Digital ID & Authentication Council of Canada (DIACC)
Other Terms Same Destination
Artificial Intelligence (AI) – computers that learn and thus get smarter every moment.  AI would be used to manage a social credit system just like algorithms are used to censor facebook today.  "AI singularity" is the point where AI becomes consistently smarter than people rendering most people obsolete.  (AO News - Censorship)
Biometrics
Blockchain
Central Bank Digital Currency (CBDC) – banks have been rebuilding payment infrastructure for years, world order 2.0, rethinking the definition of sovereignty, 
Digital health certificate – mandated vaccines, drugs
ID2020 - is building a new global model for the design, funding, and implementation of digital ID solutions and technologies. 
MyPass – ID2020 will be collaborating with the City of Austin, along with the Austin Blockchain Collective, Dell Medical School, and the National Innovation Service, on developing MyPass — a blockchain-enabled digital identity platform for people experiencing homelessness. The MyPass project is funded by a grant from the Robert Wood Johnson Foundation. (source)
Nanotechnology - Embedded in human beings via vaccination, patch, chemtrails or some other means.
RFID chip – radio frequency identification
Vaccine passport – used as an excuse to accelerate digital id framework. See AO News – Vax Passport and AO News – Technocracy. 
Ties into GAVI and the World Economic Forum.   (AO News – WEF)
NEWS: Digital ID / Passport
(most recent first)
See also:
Return to AWARE-Ontario Wireless Technology Page
Return to AWARE-Ontario.ca Home Page
List of Ontario's Issues
Disclaimer: This information has been compiled through private amateur research for the purpose of allowing the reader to make an informed and educated decision. However, while the information is believed to be reliable, completeness and accuracy cannot be guaranteed.
APPENDICES
APPENDIX A
https://awareontario.nfshost.com/AWARE-Ontario/Issues/Tech_Wireless/Digital_ID.htm