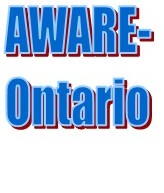 Technocracy
A technocracy is an ideological system of governance advocating control of resources, reform of financial institutions and reorganization of the social system based on the findings of technical experts and scientists.  In theory, a technocracy would be a meritocracy where leaders would be chosen based on relevant skills and proven performance.  However, in reality, due to human biases, it is doubtful such a system would work without significant reliance on "impartial" technology to monitor, police, judge, approve or punish the members of the society, leaving enforcement to controlled robots or non-thinking thugs in military gear.  Of course, any technological system is only impartial based on the whims of the programmer. 
With the roll-out of 5G infrastructure and our growing tendency towards a police state (a state in which the government exercises rigid and repressive controls over the social, economic, and political life of the people, especially by means of a secret police force), some version of a technocracy is within reach. 
We, The People, must decide how much we will accept.
The Five Eyes Pact is a transnational compact of intelligence agencies between Canada, Australia, UK, New Zealand, USA.  For Canadians these countries are uppermost in our mainstream media and it is easy to see that something fishy is going on.  After six months the COVID-19 fearmongering continues despite better data, clarified processes, and focused healthcare. 
COVID-19 deaths are occurring at roughly the same rate as seasonal flu although mainstream media are silent on that fact.  At the end of September, 2020 deaths attributed to SARS-CoV-2 worldwide were less than one million.  In Canada, the total was less than 10,000 people (worldometers.info).
This is not about a virus.  This is about control and compliance.
Police State - Hiding Behind or Using COVID-19 as an Excuse
Canada
Melbourne, Australia is leading the way.  We must ask the question – will Canada follow Australia in succumbing to tyranny? 
COVID-19 has become an excuse to roll-out increased surveillance technology and security.  For instance:
Article:  Staff want to spend nearly $40M on new smart traffic technology to respond to 'drastic' shifts in commuting patterns since COVID-19 (Toronto, ON)
Now is the time to pay attention.  Now is the time to research.  Read Canada's Bill of Rights.  Learn the difference between regulations, statutes, and law.  Learn about the Geneva conventions and Nuremburg code.  Learn your rights.  Then decide what you will accept.
"When the lie becomes the truth there is no moving backwards.  The tendency is towards a police state."  Michel Chossudovsky, Professor of Economics (emeritus) University of Ottawa, Global Research (article / video)
AO News – Is Canada Becoming a Police State?
Other Countries
Argentina
Austria
Date

Source

Title

Comment

2020-10-31

Associated Press

8pm curfew

Chancellor Sebastian Kurz
Australia
What is going on in Melbourne, Victoria, Australia?
COVID-19 deaths are occurring at roughly the same rate as seasonal flu although mainstream media are silent on that fact.  In Australia as of August 24, 2020, the nation has just over 500 listed deaths caused by COVID-19, as well as 24,812 laboratory-confirmed in cases. In comparison, at least 217,000 Australians were diagnosed with the seasonal flu in 2019, and 430 people died of it.  According to the Australian government, 1,255 people died of the flu in 2017.  (article)
Measures taken include lockdown, curfew, closed borders, police checkpoints, work permits, drone surveillance, chopper patrol, 23-hour confinement, 1-hour exercise, mandatory medical procedures, banned travel, food rationing, closed churches, denied sunshine, school closures, masks, shopping times, government access to homes without a warrant, no wedding celebrations, no gatherings, decimated economy, limited attendees at funerals, business closures, no family visits, movement banned beyond 5 km range, military patrols, government removal of children, indefinite restrictions, censorship across all social media, mass suicides, bankruptcies, one million unemployed, massive increase in domestic violence …
Add "hotel quarantine", where people were quarantined for two weeks away from their families under guard of untrained security (bouncers).  (video (6 mins))
Add arrests for unapproved facebook posts.  Australian Woman Arrested For Making A Facebook Post About A COV!D Protest (18 mins)
Many Australians are speaking out about the extreme measures being taken to address the COVID-19 "emergency". 
However, surprisingly much of the population acquiesce to the power of the state and thank Premier Dan Andrews for everything he is doing to "protect society".  Such people hurl abuse at those who question the mainstream narrative or refuse to comply, calling them selfish, arrogant conspiracy theorists.  Such people are collaborators that prop-up the power grab of the bureaucracy/technocracy. 
News – Australia
(most recent first)
Source

Title

Comment

2022-08-20

Bitchute / Truth Media

Global Prison Camp is here – Maria Zeee – Info Wars – Commercial Free (23 mins)

Maria Zeee

- Implementation in Australia is the model for the whole world weather warfare (AO News - Climate Geoengineering)

- SMART cities (AO News – Technocracy)

"this is a prison planet they're building" [3:45] Alex Jones

2022-02-18

Bitchute / #ClaireEdwards Uncensored / Stew Peters Show

Stew Peters, Maria Zeee

- LRAD technology

- Severe burns, blisters, fatigue, vomiting, nose bleeds, tinnitus, stroke

- 20,000 EMF readings

- Cell phone disruptions

2020-12-28

techAU

All NSW businesses must use Service NSW QR codes by Jan 1st or face $5k fine

Jason Cartwright

2020-12-27

Globe and Mail

Sydney residents told to watch city's famous New Year's Eve fireworks from home

Lidia Kelly

2020-12-22

Mygc.com.au

Northern Beaches couple allegedly breached COVID orders on Gold Coast

Monique StClair

- Went to the beach

2020-11-11

Youtube / Sky News Australia

The 'Great Reset' is about pushing 'us toward the socialist-left Marxist worldview' (3 mins)

Pauline Hanson, One Nation Leader

2020-11-11

Youtube / Sky News Australia

Government needs to tell Australians 'when normal life will return' (7 mins)

Alan Jones

- New South Wales

2020-11-09

Bitchute / Panteondk

Don't Get Tested – Morgan C. Jonas (Australia) (48 mins)

Morgan C. Jonas

2020-11-03

RebelNews.com

Police TRAP & BASH lockdown protesters in Melbourne today

Avi Yemini

2020-10-20

TheGuardian.com

Melbourne Covid lockdown rules and coronavirus restrictions explained

Minister Alan Tudge

2020-10-19

Youtube / Follow the White Rabbit

Digital Passport Announced For Australia (15 mins)

2020-10-18

Youtube / Sky News Australia

Victoria continues positive COVID trend recording one death, four cases (6 mins)

- 5km extended to 25km

- 2 hr time limit on socializing lifted

- Outdoor gathering limit 10 people from 2 households

- Golf courses, tennis courts, skateparks open

- Hairdressers open

2020-10-16

Bitchute.com /

The Crowhouse

Silenced, Censored and Ridiculed – The Media's Lies (2 hrs 20 mins)

Dreaded Cheetah

Documentary film

2020-10-04

DailyMail.com

'She's pregnant!' Ugly scenes as beachgoers turn on police in Melbourne after they 'shoved a mum-to-be and pushed another to the ground in a shocking arrest'

- Altona Beach, Melbourne

- Twitter: Woman arrested on beach

2020-10-04

Bitchute / Rebel News

Homeless Man Fines in Melbourne for "Breaching Curfew" by Living in His Car (14 mins)

- $1,600 fine

- FightTheFines.com.au

2020-09-24

Lifesitenews.com

Australian state law empowers officials to forcibly remove underwear to administer vaccine

Paul Smeaton

- Dr. Rocco Loiacono, senior lecturer at the Curtin Law School in Western Australia, told LifeSiteNews that "there is no basis for any public health emergency since there has not been any community transmission of the virus in WA since early April!"

2020-09-25

Youtube / Sky News Australia

Andrews spoke 'hours of weasel words' during hotel quarantine testimony: Credlin (6 mins)

- Victorian Premier Daniel Andrews

- Returning overseas travellers, feeling sick, testing positive, quarantined for 2 weeks

- "Hotel quarantine catastrophe"

- Private security/untrained bouncers in charge

- 762 Victorians have died

2020-09-16

Youtube / Sky News Australia

'Australians must know the truth – this virus is not a pandemic': Alan Jones (7 mins)

Alan Jones

- Sanjeev Sabhlok, Economist resigned from Victoria Dept. of Finance

2020-09-16

Off-guardian.org

Alan Hamilton

2020-09-12

ActivistPost.com

Australia's Anti-Lockdown "Freedom Walk" Results In Arrests After Clashes With Police; "Big Event" Planned For Sunday

Tyler Durden

2020-09-08

Youtube/RAIR Foundation USA (Quebec City)

Canada Forcibly Removes & Imprisons 'Uncooperative' Corona Citizens at Secret Location

RAIR Foundation USA (article)

- Dr. Jacques Girard, Regional Interim Director Public Health, Quebec City

2020-09-05

RT.com

Melbourne police clash with anti-lockdown protesters as hundreds gather for 'Freedom Day' rally in Australia (VIDEOS)

- Freedom Day, September 5, 2020 rally

2020-09-05

Youtube / Collective Evolution

Australian Woman Arrested For Making A Facebook Post About A COV!D Protest (18 mins)

- Discussion

- Zoe Buhler's situation

2020-09-03

Youtube / Sky News Australia (Melbourne)

'By hook or by crook' Zoe Buhler mustn't go to prison (6 mins)

- Discussion

- Zoe Buhler's situation

2020-09-02

Youtube / Sky News Australia (Melbourne)

James Newbury, MP

- six-month extension of Victorian Premier Daniel Andrews' state of emergency powers

- pregnant woman arrested for an online post, Zoe Buhler

2020-08-31

Youtube / Sky News Australia (Queensland)

Pauline Hanson labels Annastacia Palaszczuk a 'dictator' over border closures

Pauline Hanson, One Nation leader

- we've been lied to

- "transgender rubbish" = drug taking

2020-08-31

Youtube / Sky News Australia

Australians are 'submitting out of fear' to premiers' appalling strategy: Alan Jones

Alan Jones

- Intercountry border closures, quarantine in government facilities

2020-08-25

Youtube / Sacha Stone

Sacha Stone

- Australia

2020-08-24

RT.com

Australia's answer to Mao wants to extend his state of emergency for another YEAR. This should frighten anyone who values liberty

Guy Birchall

2020-08-23

Dailymail.co.uk

Premier Daniel Andrews says Victoria's State of Emergency will be extended to 18 MONTHS – and strict lockdown will continue in September after another 15 coronavirus deaths overnight

Lauren Ferri, Charlie Moore

2020-08-21

News.com.au

COVID-19 Melbourne live updates: Influencer fined after Fendi viewing party

2020-08-04

RT.com

Melbourne cops may now enter homes without warrant, after 11 people die of Covid – Australia, this is madness, not democracy

Guy Birchall

- Australia

2020-04-20

Dailymail.co.uk

Just desserts ... or massive overkill? Police chopper with NIGHT VISION is used to bust three youths breaking lockdown laws by having a drink on a Gold Coast rooftop

Claudia Poposki
Brazil
Cambodia
China
The technocracy paradigm.  China has a social credit system that controls more than one billion people.  (AO News – Social Credit System)
China preparing for war?  https://www.bitchute.com/video/6thDe4nDtTsg/
Colombia
Date

Source

Title

Comment

2020-09-01

Comment Wikipedia

From 17 March to 1 September, Colombia denied entry to those who were not Colombian citizens, permanent residents or diplomats,[3] and as of 30 September, a negative PCR test result issued within 96 hours prior to departure is required to enter the country. Land and water borders remain closed until 1 November.[4]

2020-08-18

Wearemitu.com

Colombia Has Been Under The World's Longest Lockdown But Has It Helped Contain The Virus?

Justin Lessner

- Lockdown from 6-Mar-2020 to 30-Aug-2020

- Strict quarantine 25-Mar-2020

2020-07-08

GlobeNewswire.com

"Overall progress towards 5G may be postponed or slowed down in some countries."

2020-01-07

Cms.law

5G is not currently available in Colombia.
Denmark
France
Germany
Greece
- In Greece's second lockdown (7-Nov-2020 to 30-Nov-2020) Greeks can only leave their homes if they make an official request via SMS or mobile phone and then receive authorization.  (article)
India
In April 2021 we started hearing about a COVID surge in India and a new "India variant".
The Last American Vagabond noted that India was not complying with the US/UK/France international agenda (asking for transparency in the Organisation for the Prohibition of Chemical Weapons (OPCW)) and suddenly a "India variant" was announced.  video mark 13:40
What does the data say?
COVID: Worldometers.info
Death Rate
Death Rate:  Macrotrends.net
Death rate is in a low cycle since 2000 (roughly 7.2 deaths per 1,000 annually starting in 2014), increasing (to 7.3 deaths per 1,000 annually) since 2018* but not alarming.
*Excludes the impact of COVID in 2021.
1,300,000,000 population
7.3 deaths per 1,000 annually = 9.5 million deaths/year in a normal year
COVID deaths (15-Feb-2020 to 28-Apr-2021) = 204,812 (source)
COVID recoveries (15-Feb-2020 to 28-April-2021) = 15,078,276 (source)
COVID deaths per 1,000 = 0.16 (based on 14 months)
Vaccination Drive
It should be noted that the COVID-19 injection treatments are not legally classified as "vaccines".  The criteria for a "vaccine" require that (i) the treatment provides immunity to the illness and (ii) transmission of the illness is stopped.  These criteria are not met by COVID-19 injections.  The mRNA "vaccines" created by Moderna and Pfizer fullfill all the criteria for gene therapy.  mRNA contain genetic instructions for making various proteins. mRNA "vaccines" deliver a synthetic version of mRNA into your cells that carry the instruction to produce the SARS-CoV-2 spike protein, the antigen, that then activates your immune system to produce antibodies.  (source) (Government of Canada)
"Vaccines" are AstraZeneca rebranded as Covishield and Covaxin (indigenous development). 
India's injection drive started on January 16, 2021.  By April at least 130 million people have had at least one "vaccine".
Italy
Ireland
On March 20, 2020, the Health (Preservation and Protection and Other Emergency Measures in the Public Interest) Act 2020 came into operation (hereinafter referred to as the "Act").
Ever since part 3 of the Act is being utilised by the Irish Government to restrict the most basic fundamental human rights of every citizen of this country, such as making it an arrestable offence to leave home without a government mandated excuse permitting travel.
Part 3 of the Health Preservation Act must be extended before the 9th of June 2021, failing which all restrictions on freedom (with the exception of mandatory quarantine upon entry into the State) will cease.  (suggested letter)
(source)
Israel
Russia
Scotland
Spain
Sweden
UK
Operation "moonshot" is a UK government program to introduce same day mass testing for COVID-19 in England. According to the British Medical Journal, the programme aims to deliver 10 million tests per day by 2021. (Wikipedia)
USA
General/Commentary
To control the populace, you need to control their sources of income.  Small businesses allow for independence and confidence. 
See:
AO News – Surveillance Technology
AO News – Is Canada Becoming a Police State
Return to AWARE-Ontario.ca Home Page
List of Ontario's Issues
Disclaimer: This information has been compiled through private amateur research for the purpose of allowing the reader to make an informed and educated decision. However, while the information is believed to be reliable, completeness and accuracy cannot be guaranteed.
APPENDICES
APPENDIX A
https://awareontario.nfshost.com/AWARE-Ontario/Issues/Soc_Miscellaneous/C19_Technocracy.htm
APPENDIX B (LPC_Leaker)
Fw: LPC Strategic Committee LeakInboxLPC leaker <LPC_leaker@protonmail.com>1:47 PM (7 hours ago)
Original Message ‐‐‐‐‐‐‐
On Saturday, October 10, 2020 1:38 PM, REMOVED <REMOVED> wrote:
Dear REMOVED,
I want to provide you some very important information. I'm a committee member within the Liberal Party of Canada. I sit within several committee groups but the information I am providing is originating from the Strategic Planning committee (which is steered by the PMO).
I need to start off by saying that I'm not happy doing this but I have to. As a Canadian and more importantly as a parent who wants a better future not only for my children but for other children as well. The other reason I am doing this is because roughly 30% of the committee members are not pleased with the direction this will take Canada, but our opinions have been ignored and they plan on moving forward toward their goals. They have also made it very clear that nothing will stop the planned outcomes.
The road map and aim was set out by the PMO and is as follows:
- Phase in secondary lock down restrictions on a rolling basis, starting with major metropolitan areas first and expanding outward. Expected by November 2020.
- Rush the acquisition of (or construction of) isolation facilities across every province and territory. Expected by December 2020.
- Daily new cases of COVID-19 will surge beyond capacity of testing, including increases in COVID related deaths following the same growth curves. Expected by end of November 2020.
- Complete and total secondary lock down (much stricter than the first and second rolling phase restrictions). Expected by end of December 2020 – early January 2021
- Reform and expansion of the unemployment program to be transitioned into the universal basic income program. Expected by Q1 2021.
- Projected COVID-19 mutation and/or co-infection with secondary virus (referred to as COVID-21) leading to a third wave with much higher mortality rate and higher rate of infection. Expected by February 2021.
- Daily new cases of COVID-21 hospitalizations and COVID-19 and COVID-21 related deaths will exceed medical care facilities capacity. Expected Q1 – Q2 2021.
- Enhanced lock down restrictions (referred to as Third Lock Down) will be implemented. Full travel restrictions will be imposed (including inter-province and inter-city). Expected Q2 2021.
- Transitioning of individuals into the universal basic income program. Expected mid Q2 2021.
- Projected supply chain break downs, inventory shortages, large economic instability. Expected late Q2 2021.
- Deployment of military personnel into major metropolitan areas as well as all major roadways to establish travel checkpoints. Restrict travel and movement. Provide logistical support to the area. Expected by Q3 2021.
Along with that provided road map the Strategic Planning committee was asked to design an effective way of transitioning Canadians to meet a unprecedented economic endeavor. One that would change the face of Canada and forever alter the lives of Canadians. What we were told was that in order to offset what was essentially an economic collapse on a international scale, that the federal government was going to offer Canadians a total debt relief. This is how it works: the federal government will offer to eliminate all personal debts (mortgages, loans, credit cards, etc) which all funding will be provided
to Canada by the IMF under what will become known as the World Debt Reset program. In exchange for acceptance of this total debt forgiveness the individual would forfeit ownership of any and all property and assets forever. The individual would also have to agree to partake in the COVID-19 and COVID-21 vaccination schedule, which would provide the individual with unrestricted travel and unrestricted living even under a full lock down (through the use of photo identification referred to as Canada's HealthPass) .
Committee members asked who would become the owner of the forfeited property and assets in that scenario and what would happen to lenders or financial institutions, we were simply told "the World Debt Reset program will handle all of the details". Several committee members also questioned what would happen to individuals if they refused to participate in the World Debt Reset program, or the HealthPass, or the vaccination schedule, and the answer we got was very troubling. Essentially we were told it was our duty to make sure we came up with a plan to ensure that would never happen. We were told it was in the individuals best interest to participate. When several committee members pushed relentlessly to get an answer we were told that those who refused would first live under the lock down restrictions indefinitely. And that over a short period of time as more Canadians transitioned into the debt forgiveness program, the ones who refused to participate would be deemed a public safety risk and would be relocated into isolation facilities. Once in those facilities they would be given two options, participate in the debt forgiveness program and be released, or stay indefinitely in the isolation facility under the classification of a serious public health risk and have all their assets seized.
So as you can imagine after hearing all of this it turned into quite the heated discussion and escalated beyond anything I've ever witnessed before. In the end it was implied by the PMO that the whole agenda will move forward no matter who agrees with it or not. That it wont just be Canada but in fact all nations will have similar roadmaps and agendas. That we need to take advantage of the situations before us to promote change on a grander scale for the betterment of everyone. The members who were opposed and ones who brought up key issues that would arise from such a thing were completely ignored. Our opinions and concerns were ignored. We were simply told to just do it.
All I know is that I don't like it and I think its going to place Canadians into a dark future.
Vancouver, Canada·Posted Today, October 14
(source)
APPENDIX C (Follow-up)
Patrick Wood, author of Technocracy Rising (Delingpole interview)
Anthony Sutton
WEF founded 1971 (Davos) (AO News – WEF)
End run around national sovereignty – ultimately get what they want out of the system
Bilderberg Group 1972
Zbigniew Brzezinski (brilliant strategist, Professor at Columbia U, author), David Rockefeller, Henry Kissinger,
Academics, media, legal firms, multi-nationals, top leaders and countries around the world
Formed Trilateral Commission 1973 – "point man for the project", sustainable development, Agenda 22
United Nations – Gro Harlem Brundtland (Norway) was a member of the Trilateral Commission, Brundtland report on sustainable development
Prior to 1976 it was illegal for USA to do business with China, Brzezinski brought China into the global economic system, picture of crony capitalism
Technocracy.news article comparing technocracy to communism, socialism, fascism – the 12 days of technocracy
Technocracy despises capitalism
       "            racially agnostic
       "           population is a huge problem
       "           universal basic income
       "           human conditioning is desired so people will live within the system
       "           is anti-nationalism