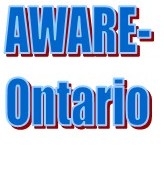 Social News – COVID-19
What Do Other Professionals Say?
Dr. Joel Kettner
- an associate professor with the University of Manitoba's department of community health sciences, and a former Manitoba chief provincial public health officer.
Dr. Michel Chossudovsky, Global Research
- Professor of Economics (emeritus) University of Ottawa, Global Research, Ottawa, Canada
- Addressing the misrepresentations in his Wikipedia page (video mark 48:49)
- contributor to the Encyclopedia Britannica
- teaching fellow of the Fletcher School of Law and Diplomacy
Professor Carl Heneghan
Carl Heneghan is professor of evidence-based medicine at the University of Oxford and director of the Centre for Evidence-Based Medicine. Tom Jefferson is a senior associate tutor and honorary research fellow at the Centre for Evidence-Based Medicine, University of Oxford (article)
Professor Knut Wittkowski
Other Professionals
For more information:
AO COVID-19 – What do Doctors Say?
AO COVID-19 - What Do Lawyers Say?
Return to AWARE-Ontario.ca Home Page
List of Ontario's Issues
Disclaimer: This information has been compiled through private amateur research for the purpose of allowing the reader to make an informed and educated decision. However, while the information is believed to be reliable, completeness and accuracy cannot be guaranteed.
APPENDICES
https://awareontario.nfshost.com/AWARE-Ontario/Issues/Soc_Miscellaneous/C19_Professors.htm
AO COVID-19 - What Do Other Professionals Say?