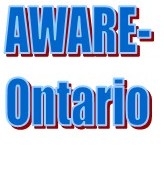 Social News – COVID-19
What Do Other Professionals Say?
Provincial Government of Ontario
Federal Government of Canada
| | | | |
| --- | --- | --- | --- |
| Date | Source | Title | Comment |
| | | MP Derek Sloan | |
| | | MP David Sweet, MP Flamborough-Glanbrook | |
Professionals
(alphabetical by last name)
Roman Baber, MPP Ontario, Canada
- York-Centre riding
- Twitter:  @Roman_Baber
Dr. Jay Bhattacharya, USA
- Professor of medicine at Stanford
- Holds an MD and doctorate in economics
- Santa Clara
Professor Dolores Cahill, Ireland
- See AO COVID-19 – What do Doctors Say?
Dr. Michel Chossudovsky, Global Research
- Professor of Economics (emeritus) University of Ottawa, Global Research, Ottawa, Canada
- Addressing the misrepresentations in his Wikipedia page (video mark 48:49)
- contributor to the Encyclopedia Britannica
- teaching fellow of the Fletcher School of Law and Diplomacy
Ivor Cummins, UK
- Collection of 22 papers showing no correlation between lockdown severity and mortality per million in a given country
- "the virus has an inevitability and it's independent largely of lockdown stuff" [video mark 4:50]
- "lockdowns don't work" [video mark 5:09]
- Lives in Ireland
Professor Carl Heneghan
Carl Heneghan is professor of evidence-based medicine at the University of Oxford and director of the Centre for Evidence-Based Medicine. Tom Jefferson is a senior associate tutor and honorary research fellow at the Centre for Evidence-Based Medicine, University of Oxford (article)
Randy Hillier, MPP Ontario, Canada
- Independent MPP for Lanark-Frontenac-Kingston (2007 - current)
- "I've spoken with Dr. Matt Straus, Dr. Kulvinder Kaur, Dr. Stephen Malthouse and these are credible doctors."  Randy Hillier, MPP (article)
Dr. Joel Kettner
- an associate professor with the University of Manitoba's department of community health sciences, and a former Manitoba chief provincial public health officer.
Luc Montagnier, France
- wiki
Derek Sloan, MP, Canada
- Federal Conservative Party member of Parliament for the riding of Hastings—Lennox and Addington, Canada
Professor Knut Wittkowski
Organizations & Others
Constitutional Rights Centre Inc. (Ontario) – spokesperson Rocco Galati
Justice Centre for Constitutional Freedoms (JCCF) (Alberta)
USA Constitutional Sheriffs and Peace Officers Association (CSPOA) – spokesperson Richard Mack
For more information:
AO COVID-19 – What do Doctors Say?
AO COVID-19 - What Do Lawyers Say?
Return to AWARE-Ontario.ca Home Page
List of Ontario's Issues
Disclaimer: This information has been compiled through private amateur research for the purpose of allowing the reader to make an informed and educated decision. However, while the information is believed to be reliable, completeness and accuracy cannot be guaranteed.
APPENDICES
https://awareontario.nfshost.com/AWARE-Ontario/Issues/Soc_Miscellaneous/C19_Professors.htm
AO COVID-19 - What Do Other Professionals Say?