Oil & Gas News
Pipelines                                                                       
These days pipeline projects face a lot of opposition, and not without reason:
- No big picture view - environmental and construction damage from multiple competing carriers all going the same direction
- "Poor construction and oversight" (Revolution pipeline, which ruptured in Sept. 2018)
- Health issues from fossil fuels
- Climate change concerns fueled by fossil fuels
- Annoyance with abandoned operations
- Risk with transporting bitumen, especially across water and offshore
- Fracking issues (earthquakes, spills, water use, sand extraction,
- Excessive financial subsidies for a well-established industry
- Persistent waste from fossil fuel processing operations (petcoke, tailings ponds)
Specific Pipelines
Enbridge
Link to Enbridge's Pipeline Overview including Alberta Clipper/Line 67, Line 3, Line 5 (Straits of Mackinac), Line 9, Northern Gateway. 
Kinder-Morgan's TransMountain Expansion
Kinder Morgan is looking to expand its Canadian operations by investing $5.4 billion to twin the existing pipeline where possible, within the existing right of way between Strathcona County, Alberta to to Burnaby, British Columbia. They plan to add new pump stations along the route, increase the number of storage tanks at existing facilities and increase the capacity from 300,000 to 890,000 barrels per day. In addition, they plan to expand the Westridge Marine Terminal. (website) (www.transmountain.com) (How close are you to the Kinder Morgan pipeline?)
Learn more about Kinder Morgan's TransMountain Expansion proposal
TC Energy / TransCanada's Energy East
*** UPDATE:  TransCanada cancelled plans for the Energy East pipeline in October 2017 due to low markets and increasing obstacles to approval. ***
TransCanada Corp. is actively promoting plans for the Energy East pipeline that would carry up to 1.1 million barrels of oil per day, including oil sands crude, from Alberta to eastern markets. TransCanada would convert its 40-year-old natural gas pipeline (between Saskatchewan and Quebec), connecting it with new pipeline in the west to Empress, Alberta, and in the east to Quebec City and Saint John, New Brunswick. Opponents fear that the 4,400-kilometre pipeline would lead to massive tanker exports from Quebec and the Atlantic coast feeding the much larger and more profitable U.S., India, China and European markets.
The Council of Canadians – Energy East 101 (direct youtube link)
Learn more about the Energy East proposal
TC Energy / TransCanada's Keystone XL
TransCanada (website) proposed the Keystone XL pipeline to carry Alberta oil sands crude over 1,897km (1,179 miles) to the U.S. Gulf coast. American and Canadian producers and U.S. refiners have committed to using the proposed pipeline for 17-18 years. The Canadian governments are on board. Land expropriation (eminent domain) in the U.S.A. is underway and pipeline is being laid in the south states. There is a strong anti-Keystone XL lobby due to environmental and social costs. The outcome of this fight is considered a key strategic indicator as to the future of shale oil in the U.S.A.
Learn more about the Keystone XL proposal
Trans-Northern Pipelines Inc.
Trans-Northern's pipeline infrastructure is jointly owned by three of the planet's largest oil companies – Imperial Oil, Royal Dutch Shell, and Suncor. (article)
United States
General Pipeline News
Date

yyyy-mm-dd

Posted By

Article Link

Comment

2020-03-30

EcoWatch / Olivia Rosane

Olivia Rosane

2019-11-05

National Post

Two proposed LNG projects will serve as a testing ground for Trudeau's controversial Bill C-69

Jesse Snyder

- Gazoduq

- Cedar LNG

2019-10-22

The Guardian (Aus)

Australian plans to import gas are expensive, bad for the climate and utterly absurd

Samantha Hepburn

- Selling to the world market

2019-04-30

Yahoo Finance (USA)

Landowners Allege Alliance Pipeline Must Compensate for Crop Yield Losses

- company breaches easements, Attorney General Agreements and promises made

2019-04-14

TheSpec.com

2019-01-04

National Observer

Pipeline shortfall not the only thing punishing Canadian oilpatch

Carl Meyer

2018-08-02

EcoWatch / Lorraine Chow

Lorraine Chow

- operator unknown

2018-06-14

National Observer

Pipeline incidents in Canada spiked by almost half last year, report finds

Carl Meyer

2017-09-06

CBC News Calgary

Balls of bitumen: Calgary breakthrough could bypass pipeline problem, researcher says

John Gibson

2017-07-07

Philly.com

Water-contamination complaints force Sunoco to suspend Chesco pipeline construction

Andrew Maykuth

- Mariner East 2 underground pipeline

- horizontal drilling down 190 feet

2017-03-06

EcoWatch / Sierra Club (USA)

2017-02-28

Detroit Free Press (USA)

Jennifer Eberbach

2016-12-29

EcoWatch / Lorraine Chow

Lorraine Chow

2016-11-21

CBC News

ANALYSIS The case for more oil pipelines in Canada — as some analysts see it

Kyle Bakx

2016-11-11

Environmental Defence

Blog:  NEB "Modernization" Panel is Stacked with Pipeline Industry Insiders

Patrick DeRochie

2016-10-24

National Observer

Two members of regulator say a major Canadian pipeline isn't safe and want a temporary shut down

Mike De Souza

2016-10-11

CBC

'Dangerous' move by climate-change activists cuts off pipeline flow from Canada to U.S.

Thomson Reuters

2016-09-29

MacLean's

Why Trudeau and the oil industry are losing the pipeline battle

Jason Markusoff, Martin Patriquin

- Treaty Alliance Against Tar Sands Expansion

2016-09-23

WSAU (USA)

Jim Monk

2016-08-28

Desmog

Texas Ranch Owner Battles TransCanada to Restore Her Pipeline-Scarred Land

Julie Dermansky

2016-08-23

DesMoinesRegister.com

Kevin Hardy

- soil impact

2016-02-25

HuffingtonPost.ca

Elizabeth May

2016-02-04

Vancouver Sun

B.C. union joins First Nations vowing to use law to fight pipelines like Northern Gateway

Laura Kane

2015-10-27

EcoWatch / Oil Change International

Jane Kleeb: 'We the People Have Changed the Tar Sands Pipeline Game Forever'

Jane Kleeb

2015-10-15

Bayshore Broadcasting

First of three information sessions on natural gas project is in Chesley tonight.

Southern Bruce County is the biggest area in Southern Ontario that does not have natural gas service.

2015-10-03

EIN Presswire

Highbank Closes First Tranche of Private Placement and Pacific Northwest News

Greg Shafransky

Highbank Resources Ltd.

- aggregate company

2015-09-30

Financial Post

Eagle Spirit Energy's pipeline plan in northern B.C. gets backing of First Nations chiefs

Geoffrey Morgan

- Aquilini Group

- Fort McMurray, AL to Prince Rupert, BC

2015-08-29

Globe and Mail

Alberta regulator shuts 95 Nexen pipelines over 'noncompliance'

Mike De Souza

2015-08-10

MarketWatch

Enbridge Pipelines Inc. Announces Completion of the Transfer of Its U.S. Subsidiary to an Enbridge Inc. Subsidiary

Press release

2015-06-03

Arkansas Times (USA)

Arkansas River pipeline blowout occurred on Sunday morning, cause still unknown

Benjamin Hardy

2015-04-01

National Energy Board

Board Hearing Process Provides Opportunity for Meaningful Participation

- Trans Mountain Expansion Project

2015-03-23

EcoWatch / Deirdre Fulton, Common Dreams

Fossil Fuel Industry Is Quietly Building Pipeline Network That 'Dwarfs Keystone' XL

Deirdre Fulton

2015-03-01

EcoWatch / Ted Glick

Constitution Pipeline: 'The Keystone Pipeline of Natural Gas'

Ted Glick

2015-02-25

Toronto Star

Tim Gray

2014-12-11

CBC News

Up to pipeline firms, not Ottawa, to make Gateway, Trans Mountain work, industry minister says

Chris Hall

- Industry Minister James Moore

2014-12-10

Lexology.com

Prove it up: Texas Railroad Commission revises rule for pipeline common carrier permits

Tyler S. Johnson & Kirstin E. Gibbs,

Bracewell & Giuliani LLP (USA)

2014-12-08

CNW

Harper Government Introduces Legislation to Further Enhance Canada's World-Class Pipeline Safety System

- Greg Rickford, Minister of Natural Resources

2014-12-02

Globe and Mail

Michael Bird

2014-07-05

Toronto Star

TransCanada donation to Ontario town comes with 'no comment' condition

John Spears

- Mattawa

2014-06-18

Canadian Energy Pipeline Association (CEPA)

Brenda Kenny, CEPA President & CEO
"When you really get down to it, Canada is an export-driven resource economy. This is our foundation."
Al Monaco, Chief Executive Officer, Enbridge Inc. (article)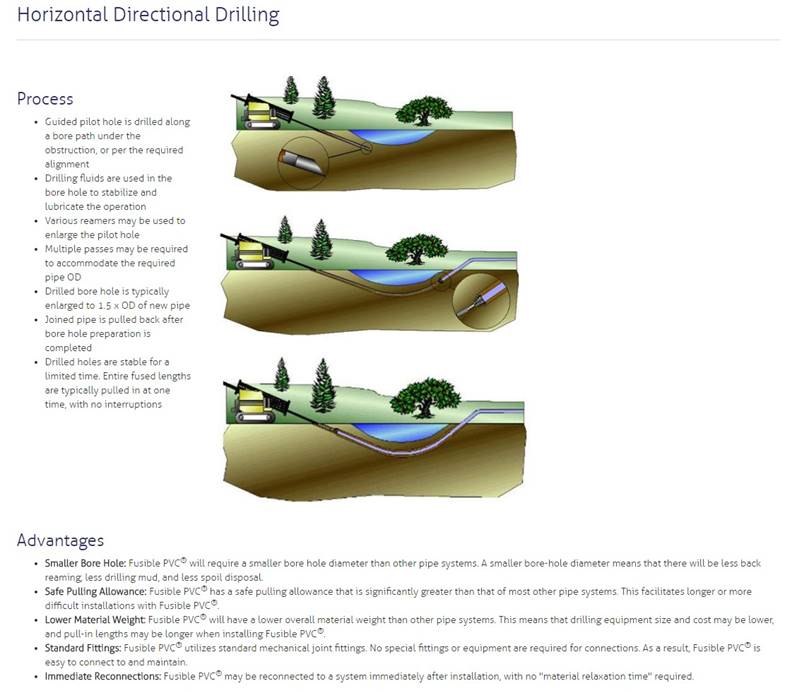 (source)
Return to AWARE-Ontario.ca Home Page
List of Ontario's Issues
Disclaimer: This information has been compiled through private amateur research for the purpose of allowing the reader to make an informed and educated decision. However, while the information is believed to be reliable, accuracy cannot be guaranteed.
APPENDICES
https://awareontario.nfshost.com/AWARE-Ontario/Issues/Oilgas_Pipelines/News%20OG_Pipelines.htm