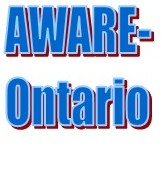 Oil & Gas News         
Fossil Fuel Subsidies
A fossil fuel subsidy is any government action that lowers the cost of fossil fuel energy production, raises the price received by energy producers or lowers the price paid by energy consumers. There are a lot of activities under this simple definition including tax breaks, giveaways, loans at favorable rates, price controls, and purchase requirements.
According to the Pembina Institute, the Canadian federal government gives $1.4 billion in tax subsidies to the fossil fuel industry. (article)
According to The Guardian, the Canadian federal and provincial governments give $3.3 billion in subsidies to fossil fuel producers.  (article)
According to The Narwhal, the International Monetary Fund (IMF) states Canada subsidized the fossil fuel industry to the tune of almost $600 billion in 2015 – approximately $1,650 per Canadian.  (article)
In a 2013 report the International Monetary Fund (IMF) pegged the world's oil subsidies and tax breaks at $480 billion in 2011. (Link to .pdf)
The IMF report states: "Subsidies aggravate fiscal imbalances, crowd-out priority public spending, and depress private investment, including in the energy sector. Subsidies also distort resource allocation by encouraging excessive energy consumption, artificially promoting capital-intensive industries, reducing incentives for investment in renewable energy, and accelerating the depletion of natural resources. Most subsidy benefits are captured by higher-income households, reinforcing inequality. Even future generations are affected through the damaging effects of increased energy consumption on global warming."
Currently there are no oil & gas energy alternatives that can compete commercially with the relatively free availability of what is in the ground.  However, investors realize that oil and gas resources are finite, and that extracting fossil fuel products are becoming more difficult, wasteful and destructive, so funds are being invested in alternative energy sources such as wind, solar, and uranium-free nuclear.  Environmentalists point out that the large subsidies used to benefit the oil and gas industry might be enough to help create a commercial alternative.  They ask why we continue to finance a progressively "dirty" energy industry when we could be investing in "clean" renewable projects.
News – Subsidies
Date

Source

Title

Comment

2020-01-30

CBC News

Unpaid bills: Are rural Albertans growing tired of carrying the freight for delinquents in the oilpatch?

Kyle Bakx

2019-12-06

Forbes Magazine

Yes, Fossil Fuel Subsidies Are Real, Destructive And Protected By Lobbying

Wal van Lierop

2019-11-25

Vancouversun.com

B.C. subsidizes fossil fuels to tune of hundreds of millions annually, according to study

Matt Robinson

2019-11-19

CBC News

Trans Mountain received $320M in government subsidies in 2019, report finds

Laura Kane

2019-11-13

TheNarwhal.ca

B.C. grants $1.2 billion in deep well subsidies to fracking companies in two years: new report

Judith Lavoie

2019-10-03

TheNarwhal.ca

Canada's fossil fuel subsidies amount to $1,650 per Canadian. It's got to stop.

Erin Gray, Calvin Sandborn and

Emilie Benoit, Sydney Hamilton

2019-05-24

CBC Radio

Government subsidies for business are greater than Canada's entire defence budget

2019-05-08

RollingStone.com

Tim Dickinson

2019-04-02

National Observer

Canada's environment department didn't think the Trans Mountain purchase was a fossil fuel subsidy

Carl Meyer

2019-02-19

Financial Post

Alberta to spend $3.7B to get oil to prized Gulf coast market by rail

Geoffrey Morgan

2019-02-12

TheNarwhal.ca

Oil and gas companies owe Albertans $20 million in unpaid land rents

Sharon J. Riley

2019-02-08

National Observer

$2 billion oil industry subsidy in the making as Trans Mountain files toll application

Robyn Allan

2019-02-14

National Observer

'It's like pulling teeth': Catherine McKenna accused of stalling on fossil fuel subsidies

Carl Meyer

2018-12-18

National Observer

Carl Meyer

2018-07-03

Huffington Post

Jessica Chin

2018-06-15

National Observer

Canada's billions in fossil fuel subsidies to go under the microscope

Mia Rabson

2018-06-04

TheNarwhal.ca

Sarah Cox

2018-04-27

Edmonton Journal

Government earmarks $2 million for pro-pipeline advertising campaign

Emma Graney

2017-10-26

TheGuardian.com

Revealed: oil giants pay billions less tax in Canada than abroad

Martin Lukacs

2017-03-01

CBC News NB

'Mind-boggling': Canaport LNG assessment slashed by nearly $202M after tax deal repealed

Robert Jones

2016-12-12

CBC News NB

Property tax concessions have cost N.B. nearly $380M over 40 years

Robert Jones

2016-11-15

TheGuardian.com

Canada gives $3.3bn subsidies to fossil fuel producers despite climate pledge

Oliver Milman

2016-11-15

Climate Action Network

Fossil fuel subsidies undermine carbon pricing in Canada, new study shows

2016-03-11

CorporateKnights.com

Externalities - IMF finds Canadian fossil fuel subsidies topping $46 billion

2016-02-01

TheTyee.ca

Psst, Trudeau: IMF Now Pegs Our Fossil Fuel Subsidies at $46 Billion

Mitchell Anderson

2015-11-30

EcoWatch / DeSmogBlog

Prince Charles: Governments Must Scrap Fossil Fuel Subsidies

Brendan Montague and Kyla Mandel

2015-08-11

Theguardian.com (UK)

Revealed: Canadian government spent millions on secret tar sands advocacy

Martin Lukacs

2015-05-19

Euobserver.com

UK

2015-05-13

Ring of Fire Radio

Three Oil Company Projects Cost Taxpayers Almost $2 Billion in Subsidies

USA

2014-12-17

CBC

The Canadian Press

2014-12-02

Globe and Mail

Richard Blackwell

2014-11-11

EcoWatch / Oil Change International

The $88 Billion Fossil Fuel Bailout for Oil, Gas and Coal Exploration

Andy Rowell

2014-10-30

Vancouver Sun

Incentives to oil, gas sector hit $1.25 billion: B.C. auditor general

Canadian Press

2014-08-30

Ecologist

Paul Thacker / Oil Change Int'l

2014-07-28

PriceOfOil.org

Paul Thacker,  Oil Change Int'l

2014-07-09

EcoWatch / Oil Change International

Government Subsidizes Fossil Fuel Industry With $20+ Billion in Taxpayer Money Each Year

Shakuntala Makhijani

2014-05-09

Globe and Mail

Canada's $207,000 oil sands ad:  Putting a price on deception

Eric Reguly

2014-04-26

CBC News

Corporate Canada pays low taxes but contributes in "lots of other ways"

John Chipman

2014-02-10

EcoWatch / Centre for American Progress

Despite $93 Billion in Profits, Big Oil Demands Continued Tax Breaks

Daniel J. Weiss and Miranda Peterson

2014-01-09

Toronto Star

Alex Boutilier

2013-12-22

Calgary Herald

Harper government gave big oil and pipeline companies $400M to go green

Mike De Souza

2013-11-05

EcoWatch / Brandon Baker

World's Richest Countries Spent $500 Billion on Fossil Fuel Subsidies

Brandon Baker

2013-04-17

Toronto  Sustainability (Blog)

Fossil Fuel Subsidies Nearly $800 per Canadian, says the IMF

Derek Wong

2013-01-28

International Monetary Fund

IMF pegs Canada's oil subsidies and tax breaks at $34 billion/year

2013-01-07

Globe and Mail

Jeff Rubin

2013

David Suzuki Foundation

Petition: Tell Prime Minister Harper to stop giving handouts to oil companies

2011-02-25

Rabble.ca

It's time to end Canada's billion-dollar handout to big oil and coal

Cheryl McNamara

2010-11-03

CTV News

The Canadian Press

2010-06-10

National Post (Blog)

Jack M. Mintz

2006-06-14

Pembina Institute

Canada defends billions in taxpayer subsidies to oil and gas industry
Other Information:
- Fossil Fuel Subsidies in the U.S. (Oil Change International)
eturn to AWARE-Ontario.ca Home Page
List of Ontario's Issues
Disclaimer: This information has been compiled through private amateur research for the purpose of allowing the reader to make an informed and educated decision. However, while the information is believed to be reliable, accuracy cannot be guaranteed.
APPENDICES
 https://awareontario.nfshost.com/AWARE-Ontario/Issues/Oilgas_Other/News%20Oil_Gas%20Subsidies.htm
APPENDIX B
Other Subsidies