Oil & Gas News
Straits of Mackinac, Ontario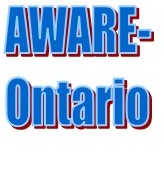 Enbridge's Line 5 is 645 miles long stretching from Wisconsin across Michigan's upper and lower peninsulas, terminating in Sarnia, Ontario, Canada. The 30" pipeline splits into two 20" pipelines for 4 ½ miles under the Straits of Mackinac (where Lake Michigan meets Lake Huron).  It also crosses under the St. Clair River.  Environmentalists are particularly concerned about the possibility of a spill in the Great Lakes.
NEWS (most current first)
More Information:
Return to AWARE-Ontario.ca Home Page
List of Ontario's Issues
Disclaimer: This information has been compiled through private amateur research for the purpose of allowing the reader to make an informed and educated decision. However, while the information is believed to be reliable, accuracy cannot be guaranteed.
APPENDICES
https://awareontario.nfshost.com/AWARE-Ontario/Issues/Places/Mackinac_Straits.htm