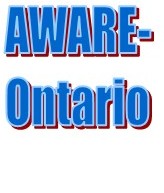 Water News
In May 2000 e-coli was found to have contaminated the water supply of Walkerton, Ontario.  Seven people died, and thousands were made ill.  (Wikipedia)
The Ontario Clean Water Agency (OCWA), a crown agency of the Government of Ontario, was put in charge of the cleanup of Walkerton's water system.
The Government of Ontario committed to ensuring Ontario's drinking water is among the best protected in the world through:
strong legislation

stringent standards

regular and reliable testing

highly trained, certified operators

licensing of drinking water systems

regular inspections of drinking water systems and labs that test drinking water

public reporting

comprehensive source protection program
The province commits to act to safeguard our water.  (source)
Clean Water Act – protecting the surface or groundwater that supplies municipal drinking water systems through watershed-based source protection plans.
Ontario Drinking Water Stewardship Program – provided funding to assist with individual local actions to:
implementing runoff and erosion control measures

inspecting and upgrading septic systems

closing or upgrading wells

assist small municipalities with start-up costs of plan implementation.
Almost 60% of Ontarians get their drinking water from the Great Lakes.
"Water is more than a precious resource. Water is life itself. Unfortunately, too many Canadians think it's limitless. We say it's priceless, but we act like it's dirt cheap. We waste it and pollute it. We do not have unlimited quantities, even if it does seem that way to some people because it keeps falling from the sky. We are one of the highest per capita consumers worldwide - 326 litres per person, per day."
Christine Stewart, former Federal Minister of the Environment Canada
"There is no reason Canadians shouldn't have the safest drinking water the world, but regulatory efforts required to create, implement and maintain strong, world-class standards are sorely lacking." Randy Christensen, Ecojustice staff lawyer and report co-author (Waterproof: Standards)
Conservation Authorities
Ontario's 36 Conservation Authorities (CAs) were established in 1946 after decades of tree clearing created extensive flooding problems. In 1954, the CAs gained popular support after Hurricane Hazel showed the necessity for flood management on a watershed basis. Today each municipality funds and has representation at the local CA.
More about Ontario's history of reforestation and flood control by Dr. John Bacher
Blue Communities
The Blue Communities Project, launched by the Council of Canadians and the Canadian Union of Public Employees, designates municipalities as Blue Communities when municipal governments pass resolutions to ban bottled water from municipal facilities, recognize water as a human right and promote public not-for-profit water and sanitation services. In 2013 Bern, Switzerland (where Nestle is headquartered) became the first Blue Community outside of Canada. (article)
Spring Water
Specific Places
Specific Issues
- British Columbia's Proposed Hydro Dam Site C
- North Dakota Access Pipeline, USA (DAPL)
- Foxconn proposal, Wisconsin, USA
General Issues
- Droughts
- Five Ocean Gyres (www.5gyres.org) studying plastic pollution in the oceans. The oceans are downstream from everywhere. 
- Plastic
WATER NEWS - General
Date

Source

Title

Comment

2020-09-10

Macleans

Jason Markusoff

- Dawson City sewage problem

2020-08-20

CTV News (USA)

2020-04-27

Edmonton.CTVNews.ca (Alberta)

Mandatory evacuation order issued for all of downtown Fort McMurray

2020-02-27

CTV News

Almost 900 billion litres of raw sewage have been pumped into Canadian waterways since 2013

The Canadian Press

2019-12-05

Youtube.com (India)

Aaj Ki Baat: Video of trucks dumping waste in Vellar river in Cuddalore goes viral

2019-11-02

Fox10phoenix.com

Made In Arizona: Scottsdale-based company selling technologies to make water from sunlight and air

Christina Carilla

2019-05-01

Cruiselawnews.com

Reports Suggest Carnival Ships Systematically Discharged Plastic Waste

Jim Walker

2019-04-05

Environmental Registry of Ontario

Modernizing conservation authority operations – Conservation Authorities Act (ERO 013-5018)

Consultation open from April 5, 2019 to May 21, 2019

2019-02-22

Science Daily

Pharmaceutical residues in fresh water pose a growing environmental risk

Radboud University Nijmegen

2019-01-19

Wired

Desalination is Booming. But What About all that Toxic Brine?

Matt Simon

2018-12-19

EcoWatch / Lorraine Chow

Lorraine Chow

2018-12-14

Bayshore Broadcasting

Walkerton Residents Warn Province Against Environmental Shortcuts

Robyn Garvey

2018-12-11

Global News

Trump administration proposes huge rollback of Obama-era water, wetland protections

Ellen Knickmeyer, John Flesher

2018-11-30

CNN

El Paso to drink treated sewage water due to climate change drought

Nadia Kounang

2018-08-26

CBC News

Sewage discharge in Niagara River 'an environmental catastrophe,' says NDP MPP

Ryan Patrick Jones

2018-08-13

Glboe and Mail

One trillion litres of sewage leaked into lakes and rivers over last five years

Mia Rabson

2018-07-16

TheStar.com (BC)

Raw sewage dumped in Metro Vancouver waters saw five-year high in 2017

Ainslie Cruickshank and Wanyee Li

2018-06-14

News-Press.com

State: Deep injection wells will help ease Lake Okeechobee discharges

Chad Gillis

-- the problem of too much water

2018-04-26

National Post (BC)

Tristan Hopper

2018-04-13

Wellington Advertiser

Erin to spend another $600,000 to secure viable water source

Olivia Rutt

2018-04-13

TheStar.com (BC)

Sewage problems must be fixed if Vancouver wants to be a global role model, say advocates

Wanyee Li, Ainslie Cruickshank

2018-02-27

The Weather Network / Water Deeply

2017-11-08

Water Canada

Artificial Sweeteners in Groundwater Indicate Contamination from Septic Systems

Katherine Balpataky

2017-10-23

Austin Daily Herald

2017-10-09

Reuters.com

More trees help water sanitation, reduce child deaths: study

Lin Taylor

2017-10-09

Missoulian

Canadian coal firm fined $1.4 million for water pollution affecting Montana

Rob Chaney

- Teck Resources Ltd.

2017-10-06

News.Ontario.ca

Ontario's Drinking Water Remains among Best Protected in the World

Ministry of the Environment and Climate Change

2017-09-12

Council of Canadians

Mark Calzavara

2017-06-11

Globe and Mail

Charting Canada's troubled waters: Where the danger lies for watersheds across the country

Ivan Semeniuk, Trish McAlaster

2017-05-29

SMH.com.au

Jessica Sier

2017-03-10

Wellington Advertiser

Puslinch council continues to ask why water bottlers singled out by province

Mike Robinson

2017-01-06

America Magazine

Should public water be owned by a private company? Canada is about to find out.

Dean Dettloff

2015-06-04

EcoWatch

Long-Awaited EPA Study Says Fracking Pollutes Drinking Water

Anastasia Pantsios

2015-01-26

The Tyee

Sarah Berman
For more information AO Water News - History
"Protect our water today – for tomorrow." AWARE-Ontario
"Filter your own water, not just to save a buck but to save the future of the earth". Abby Martin (video)
Other Sources of Information:
Ontario Headwaters - Water and Watersheds (4 mins)
Ontario Headwaters – Watershed Characteristics (3 mins)
Ontario Headwaters – Headwaters of the Greater Golden Horseshoe (GGH) (3 mins)
University of Toronto – Munk School of Global Affairs: The Program on Water Issues (powi.ca)
5GYRES (studying plastic pollution in the oceans) (www.5gyres.org)
Ecosphere Technologies Inc. (www.ecospheretech.com)
Great Lakes Commons Map (www.greatlakescommonsmap.org)
Return to AWARE-Ontario.ca Home Page
List of Ontario's Issues
Disclaimer: This information has been compiled through private amateur research for the purpose of allowing the reader to make an informed and educated decision. However, while the information is believed to be reliable, accuracy cannot be guaranteed.
APPENDICES
https://awareontario.nfshost.com/AWARE-Ontario/News%20Water.htm