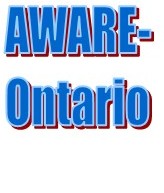 What Else Should I Know? 
Foxconn Project Proposal, Mount Pleasant, Rancine County, Wisconsin, USA
Once Gogebic Taconite's mining proposal was withdrawn Wisconsin (USA) cast around for something to fill the void.  They came up with Chinese/Taiwanese company Foxconn.  The company assembles Apple's products. 
The plan is to create an electronics and information technology manufacturing zone in southeastern Wisconsin – "WisConn Valley ecosystem" a mid-west version of Silicon Valley.  Foxconn plans to build a huge liquid crystal display (LCD) screen manufacturing facility.  The deal with Wisconsin would exempt Foxconn from environmental protections and provide tax incentives to the tune of $3 billion.
Supporters say the huge factory would result in thousands of jobs and a significant boost to the state's economy. 
Critics say the bill comes at too high a price – in terms of dollars and its environmental impacts. (article)
Foxconn has a poor reputation in China re: treatment of it's labour force.  (article)
Timeline
| | |
| --- | --- |
| Date | Event |
| 2017-08-01 | Governor Scott Walker floats bill to speed up Foxconn project, jeopardizing environmental protections (article) |
| 2017-08-17 | State Assembly Approves Foxconn Incentives (article) |
| 2018-06 | Village of Mount Pleasant continues to acquire land for Foxconn by any means necessary including threats of eminent domain.  (Opposition:  facebook "A better Mt. Pleasant") (Video) |
| | |
News – Foxconn (Wisconsin, USA)
Date

Source

Title

Comment

2019-06-28

TheVerge.com

One Year After Trump's Foxconn Groundbreaking, There is Almost Nothing to Show For It

Josh Dzieza

2019-04-29

Wall Street Journal

Foxconn Tore Up a Small Town to Build a Big Factory—Then Retreated

Valerie Bauerlein

2019-03-09

ChicagoTribune.com

Wetlands being filled in, silt spilling into Des Plaines River due to Foxconn development, Lake County study finds

Frank Abderholden

2018-11-06

Bloomberg.com

Opinion: Wisconsin's Deal With Foxconn Was as Bad as They Come

Noah Smith

2018-09-21

TMJ4.com

Tom Durian

2018-07-03

Urban Milwaukee

Bruce Murphy

- list of other articles included

2018-07-02

TheGuardian.com

'It's a huge subsidy': the $4.8bn gamble to lure Foxconn to America

Dominic Rushe

2018-06-17

TheGuardian.com

Amazon supplier in China 'will tackle illegal work practices'

Gethin Chamberlain

2018-06-14

Urban Milwaukee

Challenge to Diversion of Great Lakes Water for Foxconn Moves Forward Amidst an Upsurge of Support for the Compact

Press Release: Midwest Environmental Advocates

2018-06-15

Journal Sentinel

Foxconn buys downtown office building for $14.9 million, says 500 people will work there

Rick Romell

- to be North American headquarters

2018-06-14

Youtube.com / ReasonTV

Trump, Ryan, and Walker Want to Seize Wisconsin Homes to Build a Foxconn Plant

- eminent domain

2018-06-11

Journal Sentinel

Many Foxconn jobs won't be in Racine County, a company executive says

Rick Romell

2018-05-25

WisconsinGazette.com

Legal action filed challenging DNR's approval of water diversion from Great Lakes basin for Foxconn

2018-04-28

JournalTimes.com

Ricardo Torres

2018-04-25

Journal Sentinel

DNR approves diverting Lake Michigan water for Foxconn's Wisconsin plant

Patrick Marley

2018-01-29

Wisconsin Public Radio

Foxconn Wants To Tap 7M Gallons of Water a Day From Lake Michigan

The Associated Press

2018-01-09

Journal Sentinel (Milwaukee)

Foxconn-related property condemnations prompt civil rights lawsuit

Bruce Vielmetti

2018-01-09

Journal Sentinel (Milwaukee)

Renters face eviction with minimum notice, then Foxconn, after inquiry, offers more time

Rick Romell / Jason Stein

2017-10-05

Journal Sentinel (Milwaukee)

- Mount Pleasant, 1,200 acre plant plus 2,400 acres for future use

2017-09-12

BizTimes.com

Arthur Thomas

2017-08-21

Urban Milwaukee

Steven Walters

2017-08-17

WUWM.com

Marti Mikkelson

2017-08-14

WUWM.com

Susan Bence

2017-08-03

International Business Times

What's Not To Like About The Foxconn Deal? Criticism From Both Sides

Jay Cassano

2017-08-01

WUWM.com

Proposed Law Loosens Wisconsin Environmental Rules To Ease Foxconn Project

Susan Bence
Return to AWARE-Ontario.ca Home Page
List of Ontario's Issues
Disclaimer: This information has been compiled through private amateur research for the purpose of allowing the reader to make an informed and educated decision. However, while the information is believed to be reliable, accuracy cannot be guaranteed.
APPENDICES
APPENDIX A
https://awareontario.nfshost.com/AWARE-Ontario/Issues/Companies/Foxconn.htm
APPENDIX B
Foxconn, a Chinese/Taiwanese company that assembles parts for Apple products, is being courted by Wisconsin.  The U.S. state already plans to exempt the company from environmental protections and provide $3 billion in tax incentives.
#ProtectOurWater
"Powerful forces have aligned to turn more than 1,000 acres of Wisconsin farmland and family homes into an LCD screen manufacturing facility." Youtube (13 mins)
$4.5 billion in subsidies and tax breaks.
D.Baylis youtube comment:
"Surprised that nothing was said about Foxconn's thirst for 7 million gallons of water per day from Lake Michigan, in addition to the $4.5 billion in subsidies and tax breaks. The USA is taking prime farmland and Americans' homes by eminent domain, as well as massive water rights to give to a Chinese/Taiwanese company. #FoodAndWaterFirst" (article)