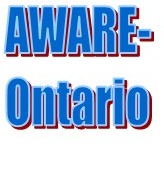 What Else Should I Know? 
Gogebic Taconite's Proposed Iron Mine (USA) *** WITHDRAWN ***   See Foxconn Project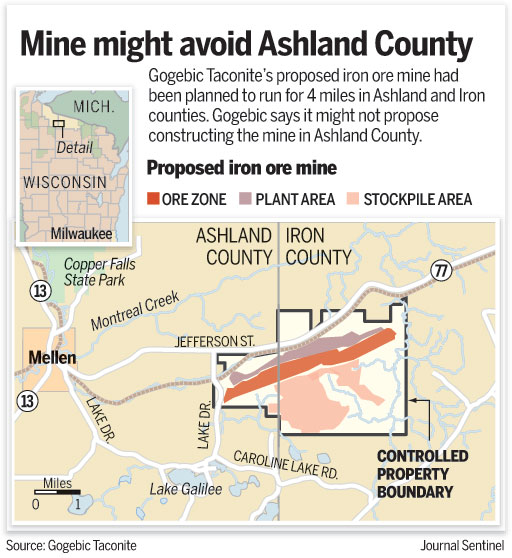 Gogebic Taconite, proposal in Iron and Ashland Counties, Wisconsin, USA
This proposal is being watched for its mega size (proposed mining site boundary is 6,744 acres with 3,122 disturbance acres, which means 4 miles long and 1,000 feet deep) and possible impact on Lake Superior.
Opposition points out that the plans for two pits, the waste rock and adjacent processing plant would cause irreparable harm to the watershed that cuts through the Bad River band of Lake Superior Chippewa's land and empties into Lake Superior.
Proponents tout the anticipated 35 year operation timeline, 700 employees and 2,800 spin-off jobs in transportation, housing and other sectors. The mine would rank behind We Energy's Oak Creek power plant as the largest private investment in state history.
Proponents: Scott Walker, Governor, Operating Engineers Local 139 union
Opposition: environmental groups, Chippewa First Nations
*** UPDATE: March 2015 – project withdrawn ***
Timeline
| | |
| --- | --- |
| Date | Event |
| 2013-06-17 | Gogebic Taconite sends letter to Wisconsin Dept of Natural Resources & US Army Corps of Engineers serving notice that the company intends to file an application for a mining permit within 12 months. |
| 2014 | Field work underway. Roads were built and rock samples taken. |
| 2014-08 | Gogebic announced delay, needs more preliminary work (planned application pushed back from spring 2015 to autumn. |
| 2015 | Gogebic expected to return to the field to gather date re: the mine's potential effect on streams and groundwater (article) |
| | After application is filed, regulators have one year to consider. |
| 2015-02-27 | |
| | |
News
More Information:
Link to AWARE-Ontario Mining News
Return to AWARE-Ontario.ca Home Page
List of Ontario's Issues
Disclaimer: This information has been compiled through private amateur research for the purpose of allowing the reader to make an informed and educated decision. However, while the information is believed to be reliable, accuracy cannot be guaranteed.
APPENDICES
https://awareontario.nfshost.com/AWARE-Ontario/Issues/Mng_Gogebic/Gogebic_Overview.htm
APPENDIX A
The general term "mining" in Wisconsin includes frack sand mines operating in about 20 counties in the west and northwest. The state Department of Natural Resources says there are now 140 mines, processing plants and rail sites for sand mining in the state. That compares with five mines and five processing plants in 2010, shortly before Scott Walker took office. (source)