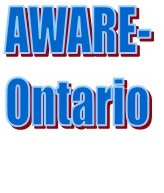 Mining News
"We know that there's a boom in natural resources.  I think what we need now, given the gaps, given the problems we found, is a boom in environmental protection."
Scott Vaughan, Canada's Commissioner of the Environment and Sustainable Development
Canadians have a terrible international mining reputation.  Canada is home to 75% of the world's mining companies for a reason: "Canadian imperial heritage continues to offer the worldwide extractive sector a customized trading environment that supports speculation, enables capital flows to finance questionable projects abroad, provides government subsidies, and most especially, offers a politicized legal haven from litigation."  (Imperial Canada Inc. by Alain Deneault & William Sacher)
"Canadian Embassies have regularly gone to bat to protect the interests of Canadian mining companies in cases where communities don't want them and where there have been egregious human rights and environmental abuses. Their interventions have been strategically timed with regard to mining project or policy decisions related to Canadian commercial interests and demonstrate systematic disregard for the perspectives and interests of the affected communities."  (MiningWatch Canada)
Our reputation at home is not much better – like Taseko's bid in B.C. to drain Fish Lake for a tailings pond and "concentrating the effect of the project into a single watershed" (article)
Abandoned Mines
"Canada has an estimated 10,000 abandoned mines. [5] The responsibility for orphaned and abandoned mines in Canada falls to the respective provincial or territorial government, although the federal government maintains most of the responsibility for mine sites in the north. [1] In response to emerging regulations or through voluntary and proactive initiatives, there has been a concerted effort over the last ten years by the Canadian federal, provincial, and territorial governments to address the abandoned mines that they have "inherited". [7] In all the jurisdictions in Canada, abandoned mine sites are being assessed and prioritized, and those that have been identified as posing the greatest hazards have been or are being cleaned up." (source)
Faro Mine, Yukon (article) (article)  
Yukon Zinc's Wolverine Mine, Yukon (article)
Giant Mine, Yellowknife, NWT (article)
Specific Issues: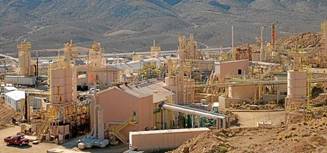 Rare-Earth Mining
With China accounting for more than 90 percent of the world's rare-earth supplies — and prices rising sharply — companies and nations are racing to find new sources of rare earth minerals, which are used in everything from solar panels to smart phones. (article)
For information on the rare-earth mining proposed at Kipawa Lake, located just over the Ontario border in Quebec, contact www.kipawalakepreservationsociety.ca
NEWS – Rare-Earth Mining
NEWS - GENERAL MINING
Date

Source

Title

Comment

2020-02-26

Youtube / GPO

Elizabeth May

2020-02-25

TheNarwhal.ca

Yukon seeks $25 million in outstanding cleanup fees from owners of shuttered, contaminated Wolverine mine

Lori Fox

2020-02-23

CBC News (AB)

Sarah Rieger

2019-09-21

PBS

2019-07-26

TheNarwhal.ca

10 things you need to know about the massive new oilsands mine that just got a green light

Sharon J. Riley

2019-06-04

TheNarwhal.ca

Tailings dam failures linked to hefty bonuses for mine managers: report

Judith Lavoie

2019-06-18

CBC News (BC)

Canadian mining company liable for pollution flowing from Kootenays to U.S.

Bob Keating

2019-04-05

CBC News (NS)

Mairin Prentiss

2019-04-03

CBC News

Who cleans up? No requirements to fix environmental impacts from mining, auditor says

Bob Weber

2019-02-19

Globe and Mail

People are dying because of Canadian mines. It's time for the killing to stop

Duncan Hood

2019-01-24

Sudbury Star

Ford clears the way for mine development, minister tells Sudbury audience

Jim Moodie

2018-12-04

TheNarwhal.ca

For decades B.C. failed to address selenium pollution in the Elk Valley. Now no one knows how to stop it.

Carol Linnitt

2018-11-14

BuffaloNews.com

Experts paint bleak picture of what Tonawanda Coke left behind

T.J. Pignataro

2018-10-29

TheNarwhal.ca

Canada's northern 'zombie mines' are a lingering multi-billion dollar problem

Jimmy Thomson

2018-08-29

Belleville Intelligencer

Timothy Meeks

2018-08-08

Northern Ontario Business

Ian Ross

2018-08-05

Wired

The spiralling environmental cost of our lithium battery addiction

Amit Katwala

2018-04-16

ABC.Net.AU (Australia)

Road to nowhere: Central Queensland community left powerless after Gibihi Road mining blast

Rachel McGhee, Inga Stunzner

- 45 km detour

2018-05-11

Northern Ontario Business

Ian Ross

2018-04-02

facebook

UofT's Blood Money: Peter Munk's Legacy as a Ruthless Capitalist Who Built a Global Mining Empire on Human Rights Violations

Ellie Ade Kur

2018-01-31

Toronto Star

The Canadian company behind this Mongolian mine has avoided half a billion dollars in taxes, report alleges

Marco Chown Oved

2017-12-13

Mining.com

This is how much copper, nickel, cobalt an electric vehicle world needs

Frik Els

2017-12-14

NASDAQ / GlobeNewswire

Rogue Closes Acquisition of the Snow White Project, a Permitted Silica/Quartz Quarry in Northern Ontario

- northwest of Massey, 125 km west of Sudbury

2017-12-14

CBC News BC

Environmental assessment sinks proposed Ajax mine near Kamloops

2017-12-14

Ecologyaction.ca

Rally Against Mega-quarry on Kluscap (Kellys) Mountain, Mining in Protected Areas (Nova Scotia)

2017-12-05

Mondaq.com

Canada: Still Dark As A Dungeon Down In The Mine? Modernizing Ontario's Mining Act

Al Wiens, Tajrin Nayeem and Jonathan Born

2017-11-01

CBC

De Beers won't extend mine life at Victor, will close operation in 2019

The Canadian Press

2017-08-17

Marketwired.com

Press release

- near Cochrane, ON

2017-07-14

Globe and Mail

Opinion:  Who cleans up the mess when oil and mining companies go bankrupt?

Tim Gray

2017-07-12

Council of Canadians (BC)

Trudeau approves dumping mine waste into two fish-bearing creeks in British Columbia

Brent Patterson

2017-06-12

Marketwired.com

NioBay Metals provides an update on the exploration permit application at the James Bay Niobium project

Press Release

Niobium - a gray or white, metallic chemical element, somewhat ductile and malleable, used in alloy steels, superconducting alloys, in jet engines and rockets, etc.

2017-05-05

SumOfUs

Petition:  Imperial Metals: drop your open-pit copper mine project in Clayoquot Sound

(BC)

2017-04-04

CBC News BC

Tofino activists decry 'high priority' open pit mine overlooking picturesque West Coast tourist town

Francis Plourde and Maryse Zeidler (BC)

2017-01-23

The Guardian (UK)

At least 3,000 geese killed by toxic water from former Montana copper mine

Associated Press (USA)

2016-09-22

Globe and Mail

Police killed 65, injured 270 at Barrick mine in Tanzania, inquiry hears

Geoffrey York

- Barrick Gold Corp.

- Tanzania

2016-07-01

CBC News BC

B.C. on the hook for up to $508M for cleanup of contaminated sites

Andrew Gage, West Coast Environmental Law

2016-06-26

EcoWatch / SkyTruth

Bird's Eye View of Catastrophic Toxic Mine-Waste Spill in Brazil

David Manthos

2016-05-27

EcoWatch / Lorraine Chow

Peru Declares State of Emergency as Mercury Contamination From Illegal Gold Mining Poisons People and Planet

Lorraine Chow

- Peru

2016-05-03

Sum of Us

Don Kossick

- offshore tax havens $2.1 billion at stake

2016-04-11

ABC News (Australia)

Solomons Government issues contamination warnings after tailings dam spill at Gold Ridge mine

Liam Fox

- Solomon Islands

2016-03-04

EcoWatch / Odendahl, Young, Wockner

Terry Odendahl, Roy Young and Gary Wockner

2016-03-04

CBC News North

Mining exploration on Nunavut's Bluenose East caribou calving grounds allowed by board

Sara Minogue

2016-02-16

Globe and Mail (Que)

Quebec residents threaten lawsuit over Canadian Malartic gold mine

- quality of life issues

2016-01-27

NorthernLife.ca

Jonathan Migneault

2015-12-09

NOW Toronto

Michelle Adelman

2015-12-05

CBC News

De Beers mine in Northwest Territories had water issues before closure

Guy Quenneville

2015-11-22

Aljazeera (Brazil)

Ryan Rifai

2015-11-10

Mining Watch Canada

Ontarians on the Hook for Water & Mine Site Clean-Up Costs – Alarming Report from Eco-Commissioner

2015-11-05

Latin Times

Brazilian Dam Bursts Killing At Least 15; 45 Missing In Flood Of Toxic Iron Mine Tailings

Cedar Attanasio

2015-08-28

Durango Herald (USA)

Jessica Pace

- Gold King Mine

- mine discharging more water than expected (600 gallons per minute)

2015-08-24

ABC News (USA)

Felicia Fonseca

- Gold King Mine

- San Juan river, Colorado USA

- farmers don't want to risk contaminating the soil for future generations

2015-08-12

Business Vancouver

Gold mine spill shines light on practice of avoiding environmental assessment

Nelson Bennett

- Banks Island Gold Ltd.

2015-08-12

Alternet.org (USA)

'Beyond Unacceptable': Judge OKs Uranium Mine at Grand Canyon

Reynard Loki

2015-07-08

CBC News

UN Human Rights Committee grills Canada over mining, aboriginal treatment

The Canadian Press

2015-07-07

Global News

Canada faces questions from UN rights committee on mining industry

The Canadian Press

2015-05-12

CBC News

Rita Celli

2015-04-07

Globe and Mail

Rachelle Younglai

2015-04-06

Change.org

Petition:  We, the undersigned request that the Treasury Metals Goliath Gold Mine Project be subject to an Individual Environmental Assessment under the Environmental Assessment Act

Chloe Giles

2015-03-20

NorthernLife.ca

Jonathan Migneault

2014-12-19

Mining.com

Frik Els

- Seabridge Gold's KSM project in BC

2014-08-08

CBC BC

Matt Kwong

2014-03-20

Financial Post

Osisko says $4.4-billion Canadian Malartic mine plan proves Goldcorp's bid is far too low

Peter Koven

2013-11-28

CBC Sudbury

Audio:  Cleaning up the old Long Lake Gold Mine site in Sudbury

- Long Lake Stewardship Committee

- leaking arsenic for years – target 2015 cleanup

- Whitefish Lake First Nation on water restrictions

2014-11-21

Global News

The Canadian Press

- Nevsun Resources Ltd., Eritrea, Bisha mine

2013-11-08

Toronto Star

Rob Ferguson

More info:  AO Ring of Fire

2013-11-01

Globe and Mail

Wendy Stueck

- Williams Lake, B.C.

- proposed New Prosperity mine ($1bln copper-gold mine)

- drain Fish Lake for tailings

2013-10-15

The Telegram

Ashley Fitzpatrick

- central Newfoundland copper mine

- tailings dam failure

2013-10-08

MiningWatch Canada

2013-10-07

Toronto Star

Brazil demands explanation over reports Canada spied on mine ministry

Isabel Teotonio

2013-07-23

Sun News Network

Ontario top court rules Guatemalan charges of rape, murder against Canadian mining company to be heard in Canadian court

Sherry Noik

- Cdn mining company may potentially be held responsible for atrocities committed at foreign subsidiary

2013-07-11

Westcoast Native News

Vale accused of dumping toxic material into Anaktalak Bay, Labrador

2013-04-03

CBC News

Santiago Ortega Arango

Environmental practices at issue

2013-03-31

IAMGOLD

Proposed 210 hectare/519 acre 650m deep open pit gold mine would be located in the Chester and Neville Townships, District of Sudbury, approximately 20 km southwest of Gogama (130km sw of Timmins, 200 km nw of Sudbury)

2013-03-09

NetNewsLedger

Michael Gravelle – Articulating a Vision for a Prosperous North

Minister of Northern Development and Mines' speech

2013-03-01

Globe and Mail

Taseko submits new waste plan to appease native concerns over Fish Lake

Dene Moore

- Williams Lake, B.C.

- drain Fish Lake for tailings

2013-02-18

Energy Collective

Tyler Hamilton blog

2013-01-05

Navneet Gupta (personal blog)

Help Expose Canadian Mining & Waste 'Management' Practices (Both At Home & Abroad) Please Share

Navneet Gupta

2012-02-26

Vancouver Observer

National Geographic explorer Wade Davis on Enbridge, First Nations and Mining

David P. Ball

2011-11-22

Youtube / manictimes

Australia's mining billionaire

2011-09-15

Barrick

a terrific representation of mining scale and operation

2008-06-16

CBC News

Terry Milewski
Metal Mining Effluent Regulation (MMER)
A regulation of the Federal Fisheries Act, the MMER allows metal mining corporations to use lakes and rivers as toxic dumpsites.  Once added to Schedule 2, lakes lose all environmental protections.  Link to The Council of Canadians Schedule 2 information page.
Rehabilitation
Britannia Mine Museum (BC) – now a national historic site of Canada (wikipedia) www.britanniaminemuseum.ca
"The Province proceeded to construct a $20 million water treatment centre to process the water pollution from the former mine, consisting of the acid mine drainage and the contaminated groundwater which formerly discharged to Howe Sound. The water treatment plant started operation on schedule on December 31, 2005. The acid mine drainage is expected to continue for hundreds of years and hence the water treatment plant is expected to be required for hundreds of years. The approximate cost for the first 20 years of the reclamation program including all initial capital and operation costs is approximately $200 million, (current charges by Epcor on a P3 agreement are approximately $1 millions annually), which will be primarily paid for by the Province." (source)
For more information:
Republic of Mining blog – www.republicofmining.com (building awareness of social and economic benefits of sustainable mining practices (industry sponsored))
Mining Watch Canada  - www.miningwatch.ca (changing public policy and mining practices to ensure the health of individuals, communities and ecosystems)
Gravel Watch – www.gravelwatch.org (acting in the interests of residents and communities to protect the health, safety, quality of life of Ontarians and the natural environment in matters that relate to aggregate resources)
Facebook – "Canadians for Mining Awareness" group
"The fact we have high environmental standards, I think is limiting the number of mines constructed in the region. What do we value more, the construction of mines or protection of the environment?"
Karl Skogstad, economics professor at Lakehead University (source)
Return to AWARE-Ontario.ca Home Page
List of Ontario's Issues
Disclaimer: This information has been compiled through private amateur research for the purpose of allowing the reader to make an informed and educated decision. However, while the information is believed to be reliable, accuracy cannot be guaranteed.
APPENDICES
https://awareontario.nfshost.com/AWARE-Ontario/News%20Mining.htm