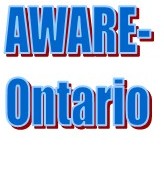 Water News
Tottenham, Ontario
As at April 2018, Tottenham's water source is ground water wells, which consist of high-iron content and organics. 
The water can be discoloured and often tests with levels of trihalomethane (THM) higher than recommended (100 micrograms/litre).
Trihalomethane (THM) and thus the discolouration, is a product of chlorine reacting with organics.  Long term exposure may pose some health risk.
An activated carbon water filter will remove THMs from drinking water.
Tottenham residents have been concerned about the quality of their potable water for drinking and washing since at least 2000. 
Collingwood Water Pipeline
Collingwood-Alliston pipeline extension – unlikely to begin until 2020 (source)
It is proposed that the pipeline water supply to Tottenham will be blended with the existing Tottenham well water.
Timeline (chronological order)
| | |
| --- | --- |
| Date | Event |
| 2016-07-04 | Public meeting with New Tecumseth Council. |
| 2016 | Water Master Plan by New Tecumseth, capital project approved in 2017 |
| 2017 | Ministry of Environment and Climate Change MOECC appeal for an environmental assessment from Tottenham water pipeline |
| 2018 | Ministry of Environment and Climate Change MOECC decision that an individual environmental assessment would not be need for Tottenham water pipeline (source) |
| 2018-09-14 | Design contract to be awarded soon for Tottenham water pipeline (source) |
| 2019-04-02 | Town holding public meeting April 2 in Tottenham to discuss water concerns (source) |
NEWS (reverse chronological order)
More Information:
Return to AWARE-Ontario.ca Home Page
List of Ontario's Issues
Disclaimer: This information has been compiled through private amateur research for the purpose of allowing the reader to make an informed and educated decision. However, while the information is believed to be reliable, accuracy cannot be guaranteed.
APPENDICES
https://awareontario.nfshost.com/AWARE-Ontario/Issues/Water_Simcoe/Tottenham.htm