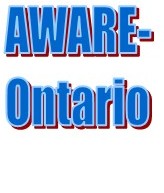 Social Miscellaneous
COVID-19 General News
More information can be found at the following links:
Ontario COVID-19 Control Zones  (article)
AO News - What Do Doctors Say?
AO News - What Do Lawyers Say?
AO News - What Do Other Professionals Say?
AO News – Is Canada Becoming a Police State?
Bookmarks
AO COVID-19 General News for 2020
GENERAL NEWS COVID-19 (reverse chronological order)
Date

Source

Title

Comment

2021-12-23

Bitchute / demonetized_memes

Canada [Prime Minister Trudeau] (1 min)

2021-12-23

Bitchute / DailyLifeMedia

2021-12-01

2021-11-15

Barrietoday.com

Morning GO trains cancelled due to low staffing levels; afternoon trains up in the air

Shawn Gibson

- Mandatory vaccination policy or unpaid leave

2021-11-01

2021-10-27

DailyMail.com

Thousands of Australians with unpaid fines for breaking Covid rules have their homes seized, bank accounts raided and licences cancelled as government chases $5.2million

Miriah Davis

2021-10-20

theguardian.com

Latvia is first country to reimpose lockdown in Europe's new Covid wave

Pjotr Sauer

2021-10-04

reuters.com

New York's largest healthcare provider fires 1,400 unvaccinated workers

2021-10-01

2021-09-23

freewestmedia.com (Oslo)

Norway reclassifies Covid-19: No more dangerous than ordinary flu

2021-09-23

Youtube / ifimhome

Kyle Rittenhouse - The Truth in 11 Minutes (11 mins)

Mikki Willis

2021-09-01

2021-08-20

Toronto Sun

Burial costs covered for Canadians killed by approved vaccines

Kevin Connor

2021-08-19

Youtube/CTV News

PC MPP defies Doug Ford, says he won't get vaccinated (4 mins)

MPP Rick Nicholls

- Will not get vaccinated

- ON PC party ultimatum

2021-08-10

NBC News

New York Gov. Andrew Cuomo resigns after sexual harassment allegations

Dareh Gregorian and Teaganne Finn

Bitchute / Son of Enos

Canadian Court Victory Proves COVID-19 is a Hoax and All Restrictions Have Been Dropped (17 mins)

Stew Peters interviews Patrick King, Alberta

2021-07-19

Before It's News

On the origins, and the boosters bought till 2024: Links 1, July 19, 2021

[Dr. Steven Quay still on Youtube]

2021-07-18

Twitter.com/Maxime Bernier

Trudeau agreement with Pfizer into 2024

35 mm boosters in 2022

30 mm in 2023

option to add 30mm in 2022

option to add 30mm in 2023

option to add 60mm in 2024

chch.com

Hamilton field hospital that never treated any patients to be dismantled

Shayla Vize

2021-06-18

UKcolumn.org (UK)

Mike Robinson, Patrick Henningsen

2021-06-18

msn.com (Alberta)

'Back to normal:' Alberta to lift all remaining COVID-19 public health restrictions

The Canadian Press

Comment

Canada/National Advisory Committee on Immunization (NACI)  "recommends mixing and matching AstraZeneca, Pfizer-BioNTech, Moderna vaccines" to encourage continued up-take (June 1, 2021 live broadcast) "really robust immune-boosting effect" (statement)

Dr. Theresa Tam, Chief Public Health Officer & Dr. Howard Njoo, Deputy Chief Public Health Officer

(vs article) 

[Interesting to note that this controversial statement was released on same news day that Ontario gov't extends state of emergency to December 2021]

2021-05-31

blogTO

Ontario moves to extend the government's emergency powers until December

Becky Robertson

2021-05-28

Yahoo News

Northern Ontario First Nation declares state of emergency over COVID-10 outbreak

- Long Lake #58 First Nation says 22 cases

2021-05-22

CTV News

Moosonee declares state of emergency as COVID-19 cases rise

- 35 active cases

2021-05-18

Sootoday.com

Province asked to name Timmins a hotspot as state of emergency declared

- Maija Hoggett

- 881 confirmed cases; 605 are recovered and 26 people have died. There are 250 known active cases, 217 being in Timmins.

- Dr. Lianne Catton

2021-05-13

CBC News

Ontario to keep stay-at-home order until 'at least' June 2, Ford says

May 2021

2021-04-27

Bitchute / The-Truth-Seeker

Trudeau Says Canada Will be in Lockstep with Allies on Vaccine Passports (2 mins)

True North

2021-04-23

Youtube / Global News

Trudeau says more COVID-19 vaccine doses on the way, announces Pfizer booster shot deal | FULL (49 mins)

Justin Trudeau

- International travellers

- Third wave

- Variants

April 2021

2021-03-18

Government of Ontario

Ontario Investing in Wastewater Testing System to Detect COVID-19

March 2021

2021-02-27

DailyMail.co.uk (UK)

What IS the truth about Covid deaths? Grieving relatives along with MPs and top medics demand inquiry as families reveal MORE loved ones they believe were wrongly certified as virus victims

Glen Keogh, Arthur Martin, Claire Ellicott

2021-02-18

NYTimes.com (USA)

As Israel Reopens, 'Whoever Does Not Get Vaccinated Will Be Left Behind'

Isabel Kershner

2021-02-18

wsj.com (USA)

We'll Have Herd Immunity by April

Marty Makary

[natural herd immunity since only 5.67% of people vaccinated]

2021-02-17

HaitianTimes.com (Haiti)

Looking At COVID-19 Data Across Countries, Haiti Fares Well, But Haitian Diaspora Suffers

Ruolz Ariste

2021-02-15

Christians for Truth

China's Top "CDC" Epidemiologist Confirms that China has never Isolate COVID-19 Virus

Dr. Wu Zunyou

2021-02-16

NYTimes.com (USA)

My Teens Are Coronavirus Vaccine Guinea Pigs

2021-02-16

msn.com

Study: Researchers identify 7 new U.S.-based coronavirus variants

Heidi Wigdahl

["There is no such thing as a non-mutated virus" (Dr. David Rasnick (mark 16:34))]

2021-02-16

Dailymail.co.uk (UK)

Would you let your kid be a Covid jab guinea pig? Children as young as six receive first Oxford jabs in new trial

Shaun Wooller, Bhvishya Patel

2021-02-15

BBC News (UK)

Coronavirus: Is the epidemic finally coming to an end in India?

Soutik Biswas

[also Haiti, Nepal]

2021-02-10

Government of Ontario

Ontario Extends Off-Peak Electricity Rates to Provide Relief for Families, Small Businesses and Farms

- Off peak rate of 8.5 cents per KWh until 22-Feb-2021 (from 1-Jan-2021)

2021-02-08

Government of Ontario

Ontario Extending Stay-at-Home Order across Most of the Province to Save Lives

Office of the Premier

- Regional approach

- Stay at Home order

- Provincial emergency ends 9-Feb-2021 (orders currently in force to 23-Feb-2021 subject to extension)

- Regular residential eviction process resumes

Comment (placeholder for February bookmark)

2021-01-30

Straight.com (BC)

Dr. Bonnie Henry sued by a group headed by software engineer who questioned official story on 9/11 attacks

Charlie Smith

2021-01-30

Anchorage Daily News

New clinical trials raise concerns that the coronavirus is learning how to resist vaccines

Emily Baumgaertner

2021-01-28

680News.com

Toronto's top doctor recommends extension of COVID-19 bylaws until June

Lucas Casaletto

- Dr. Eileen de Villa

2021-01-25

Cp24.com

Inspector finds protocols not followed at Barrie long-term care home where 127 residents tested positive for COVID-19

Codi Wilson

- 35 residents received vaccine

2021-01-23

Youtube / NBC News

Return to Wuhan: What Life Is Like One Year Later | NBC Nightly News (3 mins)

2021-01-23

CTV News

London, Ont. teen is region's youngest COVID-19-related death

Brent Lale

- Yassin Dabeh, 19 yrs old

- [social media says suicide]

2021-01-23

blogTO

Toronto sees another weekend of arrests at multiple anti-lockdown protests

Becky Robertson

2021-01-23

CBC News

10 arrested, 7 facing charges for Toronto anti-lockdown protests

2021-01-18

KTVB7 (USA)

Boise teens to participate in  Moderna COVID-19 vaccine trial

- Lulu and Evan Dahlquist-Egbert

- 13-month double blind trial for 12-17 yrs old

2021-01-18

Toronto Sun

Former Ontario chief medical officer sides with Roman Baber on lockdowns

Anthony Furey

2021-01-18

Toronto Life

"It just doesn't make sense": Blue Mountain resort president Dan Skelton on the postponement of ski season

Courtney Shea

2021-01-18

Automationmag.com

Ontario invests $1M for automation to produce hand sanitizer bottles

2021-01-15

Global News

Ontario MPP kicked out of Ford's caucus after letter claims 'lockdowns are deadlier than COVID'

Gabby Rodrigues

2021-01-15

Lbry.tv / A Warrior Calls

A funeral director blows the whistle, the Covid 19 Numbers are a LIE. (14 mins)

2021-01-14

Toronto Star

Police do not have power to stop drivers to enforce new stay-at-home order, Ontario tells police chiefs

Wendy Gillis

2021-01-12

Verietyinfo.com / lavoz.com.ar

Peruvian Court Ruling: Pandemic "Created" by Bill Gates, George Soros and Rockefeller Family

2021-01-12

Government of Ontario

Ontario Declares Second Provincial Emergency to Address COVID-19 Crisis and Save Lives

Office of the Premier

2021-01-12

CBC News

Government secures another 20M COVID-19 vaccine doses from Pfizer

Ryan Patrick Jones

2021-01-11

CBC News

Former hospital CEO who went on Dominican vacation to get more than $1M payout

Bobby Hristova

- Dr. Tom Stewart

- St. Joseph's Health System, Hamilton, ON

2021-01-11

Politico.com

Trump declares state of emergency in D.C. ahead of inauguration

Matthew Choi

2021-01-09

Toronto Sun

Canadian expert's research finds lockdown harms are 10 times greater than benefits

Anthony Furey

2021-01-08

CBC News

London Health Sciences Centre CEO has travelled to U.S. five times since pandemic began

2021-01-05

Westernstandardonline.com (Alberta)

Nenshi's chief of staff travelled to Hawaii during lockdown

Dave Naylor

- Devery Corbin

2021-01-04

Bitchute / London Real

Brian Rose: Our Politicians Have Failed Us – Boris Johnson to Announce Tier 5 Lockdown Today Killing Our Future (5 mins)

CTV News

Growing list of Canadian politicians caught travelling abroad despite pandemic

Christy Somos
History:
AO COVID-19 General News for 2020
Return to AO News – COVID-19
Return to AWARE-Ontario.ca Home Page
List of Ontario's Issues
Disclaimer: This information has been compiled through private amateur research for the purpose of allowing the reader to make an informed and educated decision. However, while the information is believed to be reliable, completeness and accuracy cannot be guaranteed.
APPENDICES
APPENDIX A
https://awareontario.nfshost.com/AWARE-Ontario/Issues/Soc_Miscellaneous/C19_General_News.htm
APPENDIX B (Case Timeline)
Canada/Ontario Timeline (chronological order)
Date

Event

2019-12-01

China starts battle with novel coronavirus (therefore starts mid-Nov?)

2019-12-31

China reports virus to World Health Organization (WHO)

2020-01-25

First presumptive COVID-19 case confirmed in Ontario.

2020-03-11

World Health Organization declares COVID-19 as pandemic (link)

- Worldwide 118,000 cases in 114 countries; 4,291 dead.

2020-03-13

140 confirmed cases in Canada, 1 person dead

- Sophie Trudeau tested positive for COVID-19. Trudeaus in self-isolation. (link)

- Municipal closures begin.

2020-03-16

377 confirmed cases in Canada, 177 in Ontario.

- Ontario government response (link) (Retroactive to January 25, 2020)

- Federal government closes border to most foreigners and calls Canadians home (link)

2020-03-17

Ontario declares state of emergency

2020-03-18

598 confirmed cases in Canada, 8 dead.

- US/Cda border closed to non-essential travel (link)

2020-03-19

605 confirmed cases in Canada, 9 dead (7 in BC)

- no new domestic cases of COVID-19 reported in China (link)

2020-03-20

870 confirmed (258 in ON), 12 dead (2 in ON)

2020-03-23

1,000+ cases confirmed in Canada

2020-03-25

~2,000 cases confirmed in Canada

2020-03-26

3,385 (688 in ON), 35 dead

2020-03-27

4,590 confirmed (993 in ON), 53 dead (18 in ON)

2020-03-28

Ontario Prohibits Gatherings of More Than Five People with Strict Exceptions (link)

2020-03-30

6,317 confirmed (1,355 in ON), 66 dead (23 in ON)

2020-03-31

7,695 confirmed (1,966 in ON), 89 dead (33 in ON)

2020-04-01

9,005 confirmed (2,392 in ON), 105 dead (37 in ON)

2020-04-02

10,114 confirmed (2,793 in ON), 127 dead (53 in ON)

- Ontario implements fire restrictions (freeing up emergency responders, healthcare facilities & workers) (link)

2020-04-03

11,268 confirmed (2,793 in ON), 138 dead (53 in ON)

- Number of cases worldwide exceeds 1 million; 53,000 dead

2020-04-04

12,519 confirmed (3,255 ON), 187 dead (67 ON)

- Ontario government revised list of essential workplaces, mandating non-essential businesses close up their physical locations (link)

2020-04-05

15,496 confirmed (4,038 ON), 280 dead (119 ON)

- Boris Johnson, UK Prime Minister enters hospital

2020-04-06

16,653 confirmed (4,347 ON); 323 dead (132 ON); 3,616 recovered

- Tiger at Bronx Zoo first animal in USA to test positive for COVID-19 (link)

- Boris Johnson, UK Prime Minister, moved to intensive care unit

2020-04-07

17,049 confirmed (4,726 ON); 345 dead (153 in ON); 3,796 recovered

- South Sudan starts to report cases of COVID-19

- Almost 90% of world's students are affected by school closures (link)

- 51 recovered patients test positive again in South Korea (article)(5G)

2020-04-08

19,289 confirmed (5,276 ON); 435 dead (174 ON); 4,590 recovered (2,074  ON)

- Wuhan lifts lockdown – too early?

2020-04-09

19,774 confirmed (5,759 ON); 461 dead (200 ON); 4,884 recovered (2,305 ON) [2]

- Worldwide 1,537,964 confirmed; 89,960 dead; 340,457 recovered, mortality rate 5.85%

2020-04-10

21,226 confirmed (6,237 ON); 531 dead (222 ON); 5,580 recovered (2,574 ON)

- Worldwide 1,638,216 confirmed; 100,090 dead; 369,017 recovered; mortality rate 6.11%

2020-04-11

23,318 confirmed (6,237 ON); 531 dead (253 ON); 6,620 recovered (2,858 ON)

2020-04-12

23,702 confirmed (7,049 ON); 674 dead (274 ON); 7,076 recovered (3,121 ON)

- Worldwide 1,836,182 confirmed; 113,248 dead; 420,982 recovered, mortality rate 6.11%

2020-04-13

25,680 confirmed (7,470 ON); 780 dead (291 ON); 7,758 recovered (3,357 ON)

- Premier Ford extends state of emergency/lockdown by 28 days (article)

2020-04-14

26,146 confirmed (7,953 ON); 823 dead (334 ON); 7,969 recovered (3,568 ON)

2020-04-15

27,046 confirmed (8,447 ON); 903 dead (385 ON); 8,234 recovered (3,902 ON)

- Worldwide 2,023,664 confirmed; 128,894 dead; 492,409 recovered; mortality rate 6.37%

2020-04-16

28,884 confirmed (8,967 ON); 1,048 dead (423 ON); 9,671 recovered (4,194 ON)

- Worldwide 2,129,927 confirmed; 142,716 dead; 539,063 recovered; mortality rate 6.7%

2020-04-17

30,081 confirmed (8,961 ON); 1,193 dead (423 ON); 10,091 recovered (4,556 ON)

- 15,857 confirmed cases in Quebec; 630 deaths; 2,841 recovered

- Worldwide 2,208,821 confirmed; 148,741 dead; 558,715 recovered; mortality rate 6.73%

- China revises death toll upwards by 50%

- China reports only 26 new confirmed cases (article)

- Mortality rate varies by country including 3% in Germany, 5% USA, 6% China, 13% Italy & UK, 14% Belgium.

2020-04-18

33,383 confirmed (10,010 ON); 1,193 dead (514 ON); 11,207 recovered (4,875 ON)

2020-04-19

33,909 confirmed (10,578 ON); 1,506 dead (553 ON); 11,557 recovered (5,209 ON)

- Worldwide 2,373,077 confirmed; 163,641 dead; 611,810 recovered; mortality rate 6.9%

2020-04-20

35,383 confirmed (11,184 ON); 1,611 dead (584 ON); 12,149 recovered (5,515 ON)

- Worldwide 2,430,728 confirmed; 166,270 dead; 637,328 recovered; mortality rate 6.84%

2020-04-21

36,823 confirmed (11,184 ON); 1,871 dead (584 ON); 12,586 recovered (5,515 ON)

- Worldwide 2,503,072 confirmed; 171,791 dead; 659,193 recovered; mortality rate 6.86%

2020-04-22

38,923 confirmed (12,245 ON); 1,974 dead (659 ON); 13,647 recovered (6,221 ON)

- Worldwide 2,594,829 confirmed; 181,170 dead; 710,668 recovered; mortality rate 6.98%

2020-04-23

40,813 confirmed (12,879 ON); 2,028 dead (713 ON); 14,701 recovered (6,680 ON)

- Worldwide 2,710,089 confirmed; 190,101 dead; 743,510 recovered; mortality rate 7.01%

2020-04-24

42,739 confirmed (13,519 ON); 2,197 dead (763 ON); 15,469 recovered (7,087 ON)

- Worldwide 2,810,399 confirmed; 195,925 dead; 778,382 recovered; mortality rate 6.97%

2020-04-25

45,354 confirmed (13,995 ON); 2,465 dead (811 ON); 16,425 recovered (7,509 ON)

2020-04-26

45,778 confirmed (14,432 ON); 2,489 dead (835 ON); 16,916 recovered (8,000 ON)

- Worldwide 2,942,575 confirmed; 203,884 dead; 842,294 recovered; mortality rate 6.93%

2020-04-27

47,316 confirmed (14,856 ON); 2,617 dead (892 ON); 17,916 recovered (8,525 ON)

- Worldwide 3,025,726 confirmed; 209,001 dead; 893,196 recovered; mortality rate 6.91%

- Premier Doug Ford says "We're in the peak"

2020-04-28

49,014 confirmed (15,381 ON); 2,766 dead (951 ON); 18,720 recovered (8,964 ON)

- Worldwide 3,097,444 confirmed; 213,560 dead; 983,646 recovered; mortality rate 6.89%

2020-04-29

50,363 confirmed (15,728 ON); 2,904 dead (996 ON); 19,879 recovered (9,612 ON)

- Worldwide 3,163,388 confirmed; 219,349 dead; 975,927 recovered; mortality rate 6.93%

2020-04-30

AO tracking discontinued due to lack of confidence in quality/type of testing and reporting. (article) (article)
APPENDIX C (LPC_Leaker)
Fw: LPC Strategic Committee Leak
Inbox
LPC leaker <LPC_leaker@protonmail.com>
1:47 PM (7 hours ago)
 ‐‐‐‐‐ Original Message ‐‐‐‐‐‐‐
On Saturday, October 10, 2020 1:38 PM, REMOVED <REMOVED> wrote:
> Dear REMOVED,
 I want to provide you some very important information. I'm a committee member within the Liberal Party of Canada. I sit within several committee groups but the information I am providing is originating from the Strategic Planning committee (which is steered by the PMO).
>
> I need to start off by saying that I'm not happy doing this but I have to. As a Canadian and more importantly as a parent who wants a better future not only for my children but for other children as well. The other reason I am doing this is because roughly 30% of the committee members are not pleased with the direction this will take Canada, but our opinions have been ignored and they plan on moving forward toward their goals. They have also made it very clear that nothing will stop the planned outcomes.
>
> The road map and aim was set out by the PMO and is as follows:
>
> - Phase in secondary lock down restrictions on a rolling basis, starting with major metropolitan areas first and expanding outward. Expected by November 2020.
> - Rush the acquisition of (or construction of) isolation facilities across every province and territory. Expected by December 2020.
> - Daily new cases of COVID-19 will surge beyond capacity of testing, including increases in COVID related deaths following the same growth curves. Expected by end of November 2020.
> - Complete and total secondary lock down (much stricter than the first and second rolling phase restrictions). Expected by end of December 2020 - early January 2021
> - Reform and expansion of the unemployment program to be transitioned into the universal basic income program. Expected by Q1 2021.
> - Projected COVID-19 mutation and/or co-infection with secondary virus (referred to as COVID-21) leading to a third wave with much higher mortality rate and higher rate of infection. Expected by February 2021.
> - Daily new cases of COVID-21 hospitalizations and COVID-19 and COVID-21 related deaths will exceed medical care facilities capacity. Expected Q1 - Q2 2021.
> - Enhanced lock down restrictions (referred to as Third Lock Down) will be implemented. Full travel restrictions will be imposed (including inter-province and inter-city). Expected Q2 2021.
> - Transitioning of individuals into the universal basic income program. Expected mid Q2 2021.
> - Projected supply chain break downs, inventory shortages, large economic instability. Expected late Q2 2021.
> - Deployment of military personnel into major metropolitan areas as well as all major roadways to establish travel checkpoints. Restrict travel and movement. Provide logistical support to the area. Expected by Q3 2021.
>
>
>
> Along with that provided road map the Strategic Planning committee was asked to design an effective way of transitioning Canadians to meet a unprecedented economic endeavor. One that would change the face of Canada and forever alter the lives of Canadians. What we were told was that in order to offset what was essentially an economic collapse on a international scale, that the federal government was going to offer Canadians a total debt relief. This is how it works: the federal government will offer to eliminate all personal debts (mortgages, loans, credit cards, etc) which all funding will be provided
> to Canada by the IMF under what will become known as the World Debt Reset program. In exchange for acceptance of this total debt forgiveness the individual would forfeit ownership of any and all property and assets forever. The individual would also have to agree to partake in the COVID-19 and COVID-21 vaccination schedule, which would provide the individual with unrestricted travel and unrestricted living even under a full lock down (through the use of photo identification referred to as Canada's HealthPass) .
>
> Committee members asked who would become the owner of the forfeited property and assets in that scenario and what would happen to lenders or financial institutions, we were simply told "the World Debt Reset program will handle all of the details". Several committee members also questioned what would happen to individuals if they refused to participate in the World Debt Reset program, or the HealthPass, or the vaccination schedule, and the answer we got was very troubling. Essentially we were told it was our duty to make sure we came up with a plan to ensure that would never happen. We were told it was in the individuals best interest to participate. When several committee members pushed relentlessly to get an answer we were told that those who refused would first live under the lock down restrictions indefinitely. And that over a short period of time as more Canadians transitioned into the debt forgiveness program, the ones who refused to participate would be deemed a public safety risk and would be relocated into isolation facilities. Once in those facilities they would be given two options, participate in the debt forgiveness program and be released, or stay indefinitely in the isolation facility under the classification of a serious public health risk and have all their assets seized.
>
> So as you can imagine after hearing all of this it turned into quite the heated discussion and escalated beyond anything I've ever witnessed before. In the end it was implied by the PMO that the whole agenda will move forward no matter who agrees with it or not. That it wont just be Canada but in fact all nations will have similar roadmaps and agendas. That we need to take advantage of the situations before us to promote change on a grander scale for the betterment of everyone. The members who were opposed and ones who brought up key issues that would arise from such a thing were completely ignored. Our opinions and concerns were ignored. We were simply told to just do it.
>
>
> All I know is that I don't like it and I think its going to place Canadians into a dark future.
>
(source)
APPENDIX D (Colour Codes)
green "prevent" = stage 3
yellow "protect"
orange "restrict"
red "control"
"lockdown" = stage 1
Ontario COVID-19 Control Zones  (article)
APPENDIX E (Incidence Rate)
What Is the Incidence Rate?
The incidence rate is a measure of the frequency with which some event, such as a disease or accident, occurs over a specified time period. Incidence rate or "incidence" is numerically defined as the number of new cases of a disease within a time period, as a proportion of the number of people at risk for the disease.
When the denominator is the sum of the person-time of the at-risk population, it is also known as the incidence density rate or person-time incidence rate. Using person-time rather than just time handles situations where the amount of observation time differs between people, or when the population at risk varies with time.
APPENDIX F (Vaccine Immunity Passport)
Facebook post:
'V4cc!ne @partheid': Immunity passports to hit numerous countries
February 9, 2021
The introduction of v4cc!ne passports has arrived and could cause a divide between many social classes that leads to a worldwide system of "v4cc!ne @partheid", an expert has warned.
Despite this, governments and airlines across the world are beginning to finalize immunity passport schemes, which many expect to become widespread in the next few months.
'V4CC!NE @PARTHEID'
In May 2020, TOTT News asked the simple question: Are immunity passports on the way?
Over half a year later, and it seems this question is finally being answered in the open.
Early into the c0r0naV!rus saga, the only information to hint of this plan at the time was a now-infamous Reddit Q&A with Bill G@tes, in which the idea of 'digital certificates' that could be used to prove C0V!D-!9 v4cc!nation status was floated.
In November, the CommonPass system concept was first introduced to the public — the brainchild of the World Health Organization for future v4cc!ne documentation.
Today, this concept is set to be adopted across the world, with many countries announcing immunity passports plans to coincide with C0V!D-!9 v4cc!ne rollouts.
This type of move — if ultimately successful — will change the fabric of society, and an increasing number of experts and officials are saying v4cc!ne passports should not be made mandatory.
Dr, Clare Wenham, Assistant Professor of Global Health Policy at the London School of Economics, recently expressed concerns over the introduction of such programs:
"From an ethical point of view v4cc!ne passports are completely unacceptable. You're going to create a two-tier system and history shows that when you create division within society it leads to civil unrest. It's v4cc!ne @partheid."
She added: "On a global level, it will affect poorer countries and it's going to entrench inequality. It will also penalize the small number of people who can't get v@cc!nated for medical reasons."
Furthermore, digital certificates can impinge various rights to privacy and movement, according to Raman Jit Singh Chima, Asia Policy Director at digital rights non-profit, Access Now.
A database that centralizes biometric data, health records and other sensitive personal information, will deepen discrimination and create a "permanent health surveillance infrastructure", Chima said.
"The use of digital certificates for travel is concerning — it has implications for human rights, and it limits access to travel," he continues, adding that there was no clarity on what they will be used for, and if they will be linked to other databases.
It is good to see some people out there raising there voice about this impending radical scheme.
A unified vision to only allow certain privileges to those who are v@cc!nated certainly shows similarities to an aparthied control system, and must be called out for what it is.
However, it seems as if the ship may have already sailed, with policy makers across the world studying v4cc!ne passports; considering them not just as a means to free up safe travel again, but also to allow those holding 'protected status' greater domestic freedoms.
Society is about to undergo a very interesting transformation.
!MMUNITY P@SSPORTS: THE ROLLOUT
Several countries, including Israel, already have firm plans to launch v4cc!ne passports, while others such as Greece, Italy, Spain and Portugal are lobbying for them.
Let's take a look below at how immunity passports are beginning to take over the world:
EUROPE
Digital systems that use a common shared standard are set to go live in Europe soon.
This week, the European Union as a whole is reported to be considering a "common framework" for !mmunity passport programs, with ministers meeting to discuss.
Italy have been considering for some time now the idea of kick-starting travel and tourism by issuing certificates.
"There are those who are proposing the so-called v4cc!ne passport. It's a question that in the next few weeks we need to start discussing," said Stefano Bonaccini, the Governor of Emilia-Romagna.
Spain, Portugal and Greece have said they welcome proposals for a v4cc!nation passport as they all rely heavily on tourism. Spain has also touted a "reverse" passport, saying it will register those who refuse a v4cc!ne and share data with other European countries.
UNITED STATES
The B!den administration has already issued an order calling for an assessment of international certifications of v4cc!nation that could eventually be recognized by other nations requiring the shots:
The directive describes how: "Science-based public health measures are critical to preventing the spread of c0r0naV!rus disease 2019 (C0V!D-!9) by travelers within the United States and those who enter the country from abroad."
Authorities are also given the power to "promptly provide to the C0V!D-!9 Response Coordinator recommendations concerning how their respective agencies may impose additional public health measures for domestic travel."
As a requirement, companies soon must assess a prior CDC order of January 12, 2021, regarding the requirement of a negative C0V!D-!9 test result for airline passengers traveling into the United States.
This was of the last moves under the last administration, which pioneered Operation Warpspeed to ensure v4cc!nes would arrive early. Trump called them a "miracle" in his Christmas address.
ISRAEL
Israel is considering two types of 'green' passports. According to reports, the first will be valid for only 72 hours and is given to those with a negative PCR test for c0r0naV!rus. The second is a permanent passport for anyone who has had their first of two v4cc!ne doses.
In both cases, the document would allow people to go to concerts, theaters and cinemas, and eat out. They will also enable people to travel abroad without a negative C0V!D-!9 test on departure, or a period of self-isolation on return.
Those with green passports will also be exempt from contact tracing, meaning they would not have to self-isolate if they were exposed to an infected person.
The scheme is still in its early stages of development and Yuli Edelstein, the Israeli Health Minister, says he hopes to team up with other countries to encourage tourism and travel.
However, the country is still in its third nationwide lockdown, which is widely expected to be extended at the end of the month due to high infection rates.
INDIA
In India, it has been announced that everyone who has been v@cc!nated will get a QR code-based electronic certificate, according to the national health ministry.
"Every v@cc!nated individual should preserve this QR code, as it declares that the person has completed v4cc!nation in India," !mmun!zation officer Dileep Patil told the Times of India.
"The recipient only needs to click on the QR code to show the certificate each time authorities, anywhere, ask. It's a sort of digital pass," he added.
A week into India's v4cc!nation drive, which began on January 16, nearly 1.3 million shots have been administered, making the country the fastest distributor so far to-date.
A spokesman for India's health ministry did not respond to requests for comment.
UNITED KINGDOM
UK government ministers have given out mixed messaging on v4cc!ne passports.
Before Christmas, Michael Gove said there were no plans to introduce them whereas the v4cc!nes minister, Nadhim Zahawi, has said they are being considered.
Last week, the government announced that it was launching a trial of an app which will help the NHS keep track of the number of people that have received a v4cc!ne.
This technology is likely to be used, informally at least, as a proof of v4cc!nation for the time being.
No doubt we will soon see this plan expanded to include database storage for future travel listings.
After an auspicious start to the new year, the UK's v4cc!ne drive continues. Since hitting an initial peak of 324,000 first doses delivered on January 15, doses delivered then fell for three straight days – only to bounce back with a new record of 343,000 on January 19.
ASIA
Asian governments and airlines have already expressed an interest in v4cc!ne passports.
At the end of December, Singapore Airlines started trials on a new digital health verification process, which would offer passengers the ability to securely store C0V!D-!9 test information.
The method was tested on the Kuala Lumpur and Jakarta to Singapore routes, and required passengers to take a test at a selected clinic where they were given a digital or paper health certificate with a QR code. The authenticity of the certificate can be checked by immigration.
Korean Air has already indicated that it was reviewing several possibilities for screening. Jill Chung, a spokesperson, said there was a real possibility airlines will require that passengers be v@cc!nated.
Still not much word from Ch!na on the issue. Funny that.
AUSTRALIA WAITS IN THE WINGS
Technology firms are rolling out digital certificates that can be accessed on smartphones by employers, airlines and others, not just to travel, but also to work or take part in other activities.
It is only a matter of time before the C0V!D-!9 v4cc!ne will also lead to similar programs here in Australia, despite privacy concerns mirroring the debate last year over test and trace apps.
We have already seen the building blocks that confirm Australia will follow in suit with the rest of the world, including Qantas confirming 'proof-of-v4cc!ne status' will be required for future flights.
There are also pushes for welfare, employment and schooling restrictions so far.
This is despite the fact that even in their own v4cc!ne data, none of the products approved to-date have been shown to stop or even slow transmission of a so-called virus.
You know, the central key to a useful v4cc!ne passport.
It doesn't make sense, and this is because the real agenda was never for 'protection'.
The C0V!D-!9 v4cc!ne programs serves two purposes: To create conditions that will expel 'undesirables' from society through coercion, whilst also being able to identify exactly who they are.
Eugenicists believe that population control is the only way to avoid the Malthusian Trap, but in the process, have positioned themselves to play God over the lives of millions.
They must underestimate the human spirit.
Even the most simple of lifeforms will go to extraordinary lengths to survive.
However, it all depends on if the lifeforms in question understand they are under attack.
This is why the illusion is so important.
Help shatter it by sharing this article with like-minded friends and family.
Source: tottnews.com