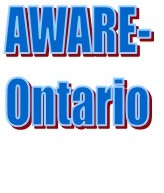 Renewable Energy News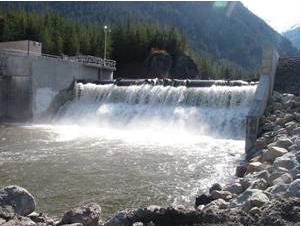 Hydro (Water-generated) Power
Water, readily and widely available, was the earliest source of significant power. Harnessed by dams, wells, mills, pipelines and pumps waterpower is considered renewable, but not free.
Costs include aggregate, metals, minerals, and construction; damage to fish and wildlife habitat; damage to forestry; deliberate flooding affecting local populations; mercury poisoning and other flood impacts. Additionally, there are the costs associated with distribution: hydro poles and lines; impacted forestry and wildlife.
The benefits of electricity are widely accepted to be worth the costs, and today electricity is considered an essential service.
Pumped Storage Hydroelectric Power Stations
Pumped storage hydroelectric power stations include two reservoirs of water, the first reservoir at a higher altitude emptying over the electricity generating turbines into the second reservoir. Then on off-peak hours the water is pumped back to the first. It is not unreasonable to use alternative power sources such as wind or solar to power the pumps in a stored hydro facility such as Dinorwig Power Station in Wales.
Proposed Marmora pumped storage facility
Proposed Meaford pumped storage facility
Ludington, Michigan pumped storage facility (Wikipedia)
Liquid Storage Electric Power Stations
Air turns to liquid when cooled down to -196°C (-320˚F), and can then be stored very efficiently in insulated, low pressure vessels. Exposure to ambient temperatures causes rapid re-gasification and a 700-fold expansion in volume, which is then used to drive a turbine and create electricity without combustion.  Highview Power's patented technology can be used in conjunction with out waste heat and cold energy to generate electricity.
Overview:  Youtube – Liquid Air Energy Storage Animation 2018 (5 mins)
For more info:  www.Highviewpower.com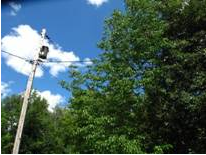 Forestry
Can We Compromise – Hydro Lines AND Trees?
According to Hydro One's website, tree contacts account for more than 30 percent of power outages in Ontario and can also cause fires and property damage. Hydro One's mission is to deliver electricity safely, reliably and in a cost-effective manner to customers and communities across Ontario. Keeping vegetation a safe distance away from power lines is necessary for public and worker safety. It is also a requirement of operating and reliability standards established by regulators, provincial agencies, and utility partners across North America.
Unfortunately, Hydro One's mission sometimes involves cutting trees and shrubs under or near the transmission and distribution lines. It also entails using a herbicide (Garlon RTU registration #29334) – with the permission of the landowner – to control suckering from stumps and stems of cut trees and brush. The goal is to limit tree maintenance to every 6 years and maximize hydro system up-time.
Sample notice of tree cutting (.pdf)
However, today's society can ill afford to lose trees. Pollution levels of carbon dioxide, drastic temperature changes from climate change, concerns about fresh air and water are all offset by trees. Trees are already at risk to foreign invaders like the emerald ash borer, Asian long-horned beetle and Japanese Viburnum beetle. Hydro lines typically run parallel to roads and where trees are important to provide sound barriers, wind breaks and snow barriers. Trees shield the eyes of drivers from a glaring sun. They also provide habitat for birds, animals and insects and aid in water filtration and in the hydrological cycle through transpiration. In short, trees give us fresh air to breathe, ease of passage on the roads, cool protected spaces to sit under and are esthetically pleasing to look at. For the most part, we don't want to cut them unless it is absolutely necessary.
So if Hydro One wants to cut trees on YOUR road is it absolutely necessary? You must decide and work with Hydro One to solve the dilemma.
Contact: Hydro One Community.Relations@HydroOne.com or 1-888-664-9376
Specific Issues - Ontario
[Adjala-Tosorontio near Hockley Valley (July 2013)?]
General News – Hydro Power (Canada)
Hydro News - Other Provinces
Hydro News – Other Countries
USA: Interactive map showing all 47,000 wind turbines
For more information:
Ontario Ministry of Energy - emPOWERme
Independent Electricity System Operator (IESO) – www.ieso.ca
Ontario Energy Board (www.OntarioEnergyBoard.ca / @OntEnergyBoard)
Disclaimer: This information has been compiled through private amateur research for the purpose of allowing the reader to make an informed and educated decision. However, while the information is believed to be reliable, accuracy cannot be guaranteed.
Go to AWARE-Ontario Renewables News
Go to AWARE-Ontario Fossil Fuel Energy Alternatives
Return to AWARE-Ontario.ca Home Page
List of Ontario's Issues
APPENDICES
https://awareontario.nfshost.com/AWARE-Ontario/News%20Renewables%20Hydro.htm