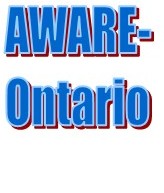 Development News - Hydro
Muskrat Falls, Labrador
A major hydroelectric project proposed by provincial energy company Nalcor near Happy Valley-Goose Bay on the lower Churchill River in Labrador. The proposal constructing a 8,234 megawatt (MW) dam, and back flooding a large reservoir area of 41 square kilometers, as well as more than 1,600km of transmission lines.
Proponents tout long-term electrical rate stability, independence from oil, energy for current and future use, a link to North America's grid for exports, and clean renewable power.
Opposition say the hydroelectric project would cut through the unceded territory of the NunatuKavut Inuit, the only group of Inuit in Canada with an outstanding land claim, and destroy hundreds of kilometers of forest and farmland, as well as contaminate fish and seal stocks with methylmercury. (article)
Nalcor Energy – Muskrat Falls Project overview
Timeline (chronological order)
| | |
| --- | --- |
| Date | Event |
| 2013 | Proposal |
| 2016-10-22 | Protesters ask for vegetation and soil clearing before flood |
| 2016-10-26 | Marathon negotiating meeting between the premier and First Nations groups (article) |
| 2016-11-06 | Water levels begin to rise to spring run-off levels to protect infrastructure work in progress through winter (article) |
| 2017-06-01 | Beatrice Hunter, water protector and grandmother, arrested  #SupportBeatrice #ShutMuskratDown (article) |
| 2017-08-03 | (article) photo |
NEWS (reverse chronological order)
Melissa Best said she wanted to obtain a copy of an injunction that was posted on the outside of the gate, which she said was only legible by approaching the gate, which required breaking the injunction.
(article)
Return to AWARE-Ontario.ca Home Page
List of Ontario's Issues
Disclaimer: This information has been compiled through private amateur research for the purpose of allowing the reader to make an informed and educated decision. However, while the information is believed to be reliable, accuracy cannot be guaranteed.
APPENDICES
https://awareontario.nfshost.com/AWARE-Ontario/Issues/Dev_Hydro/Hydro%20Muskrat%20Falls.htm