<![if !vml]>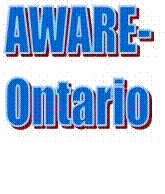 <![endif]>            
Aggregate News
Caledon-area, Consolidated Impacts
The Town of Caledon is one of the top aggregate producing municipalities in Ontario and has joined together with other municipalities and industry under the flag of TAPMO.
It is estimated that the combined impact of all the licenced pits held by multiple operators extending from Caledon Village west to Belfountain has a growth potential around 4,600 acres.
Operation

Size

Features

Comment

Opposition / Concerned Groups

300 acres proposed

Proposed by Olympia Sand and Gravel at 20946 Willoughby Road

Citizens Against Melville Pit (CAMP)

80 acres

expansion

Proposal to extend below water table

40.5 hectare (100 acres)

Gravel pit proposal to extend below water table
NEWS (reverse chronological order)
| | | | |
| --- | --- | --- | --- |
| Date | Source | Title | Comment |
| 2016-04-07 | Caledon Citizen | | Bill Rea |
| 2013-08-14 | Caledon Enterprise | | Matthew Strader |
More Information:
People for Responsible Escarpment Development Caledon (REDC)
Return to AWARE-Ontario.ca Home Page
List of Ontario's Issues
Disclaimer: This information has been compiled through private amateur research for the purpose of allowing the reader to make an informed and educated decision. However, while the information is believed to be reliable, accuracy cannot be guaranteed.
APPENDICES
https://awareontario.nfshost.com/AWARE-Ontario/Issues/Aggregate_Caledon/Caledon%20Overview.htm