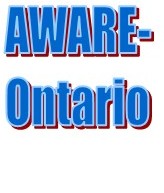 Farming in Other Countries
Other countries are going through the same struggles as Ontario:
- a growing population
- pressures to develop farmland
- reduction in skilled farmer labour
- environmental changes (climate change politics, chemical-use, pollution, new technology)
- a need to ensure future food security
Do Ontarians or Canadians want to rely on other countries for food security? #localfood
FARMING NEWS – Other Countries (latest first)
Return to AWARE-Ontario.ca Home Page
List of Ontario's Issues
Disclaimer: This information has been compiled through private amateur research for the purpose of allowing the reader to make an informed and educated decision. However, while the information is believed to be reliable, accuracy cannot be guaranteed.
APPENDICES
https://awareontario.nfshost.com/AWARE-Ontario/Issues/Soc_Farming/Farming_Other_Countries.htm