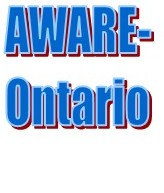 Aggregate News
Fowler Construction, Fleming Quarry Expansion Proposal
Location: eastern shores of Lake Couchiching adjacent to the community of Floral Park on Rama Road.
The quarry has been active for over 50 years, and is licenced under the Aggregate Resources Act (ARA).  The quarry's licence boundary is 17.4 ha (43 acres) with permission to extract 12.4 ha (30 acres).  Annual tonnage is 300,000 tonnes.  Truck traffic typically travels north on Rama Road to Highway 169.  Almost all material extracted from the quarry is used in the production of asphalt for road construction (specialty skid-resistant surfacing i.e  400 series highway).
Proposal:  Fowler purchased the 8.7ha (21 acre) property adjacent to the north and is proposing to eliminate the setback and continue extraction into 6.9 ha (17 acres).  The Proponent also proposes to deepen the entire quarry from 196 metres above sea level to 181 metres above sea level and increase the extraction area of the existing quarry through setback reductions.  There is no change to the annual tonnage, entrance/exit, amount of truck traffic or existing haul route currently requested.  The proponent notes that the quarry plays an important role in the local economy providing specialty product and jobs, and that the life of the quarry would be extended by an estimated 30 years.
The rehabilitation plan is to let the final hole fill with water to create a 19.4 ha (48 acre) lake, a 1 ha (2.5 acres) wetland, and 5.7 ha (14 acres of terrestrial habitat enhancing the ecological diversity of the site.
Opponents cite concerns about:  proximity to local residences (70 metres away) (source), consolidated impacts of local aggregate operations, affect on water quality, direct community impacts, healthcare, loss of long-term jobs, blasting impact (fly rock, accidents, property damage) and explosives transportation/storage (where used), heavy truck traffic, dust, loss of air quality, noise pollution, greenspace impact, wildlife impact, impact on fish, potential to take water, operational life cycle, rehabilitation plan, tax implications and future-use (planning vs reality).
UPDATE: At the Ramara Council meeting held on July 22, 2019, the Proponent was denied rezoning to expand its quarry operation.  Mayor Basil Clarke was quoted as saying 'You mined the rock you said you were going to mine. We've honoured that deal. Goodbye.' (source)  This denial forces the Proponent to appeal to the Province of Ontario and in doing so explain their determination to proceed without community support.
Approval Process:
Notice of Application / Public Meeting (July 11, 2019)
Notice of Complete & Received Application / Public Meeting
Township of Ramara Zoning By-law amendment (denied on July 22, 2019)
Township of Ramara Official Plan amendment
Ministry of Natural Resources and Forestry (MNRF) Aggregate Resources Act licence amendment
Ministry of Natural Resources and Forestry (MNRF) Aggregate Resources Act site plan amendment
Permit To Take Water
Sewage permit
Air permit
Timeline (chronological order)
| | |
| --- | --- |
| Date | Event |
| 2019-07-11 | Public Meeting in Ramara Township Council Chambers (.pdf) |
| | |
NEWS (reverse chronological order)
More Information:
Proponent's reports and information: www.fowler.ca/fleming-quarry/
Opponents:  Ramara Legacy Alliance
Return to AWARE-Ontario.ca Home Page
List of Ontario's Issues
Disclaimer: This information has been compiled through private amateur research for the purpose of allowing the reader to make an informed and educated decision. However, while the information is believed to be reliable, accuracy cannot be guaranteed.
APPENDICES
https://awareontario.nfshost.com/AWARE-Ontario/Issues/Aggregate_Ramara/Fowler%20Overview.htm