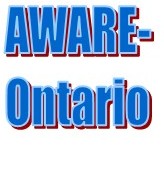 Pollinator News – Monarch Butterflies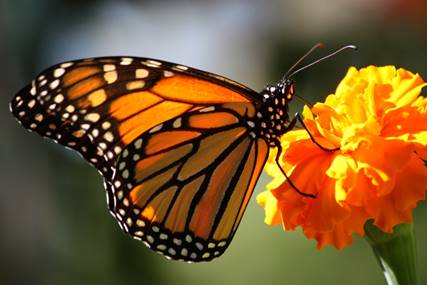 Rallying to Protect the North American Monarch Migration
Forty years ago, in 1970's southern Ontario it could be argued that butterflies, monarchs in particular, were the most populous of insects excluding ants.  Today that is not the case.  These days it is an unexpected pleasure to see a monarch butterfly. 
People have been asking: where did the monarchs go?
With a bit of research, it becomes obvious that today's farming and maintenance practices are so efficient that we have wiped out the monarchs' principal food source and habitat – milkweed plants.  In fact, for many decades milkweeds were considered noxious weeds so it was mandated by government to cut them down.  Today we pay the price.
Monsanto's Roundup and Roundup Ready seeds are part of that deadly efficiency.  Roundup kills all plants except for those genetically-modified to be Roundup tolerant.  Over the past decade Roundup has been extensively used by farmers effectively helping to decimate milkweed growth.
Monarchs* can live up to nine months and migrate between Canada, United States and Mexico.  The migration arrives in Mexico from late-October to March (article).
There are two north/south legs to the migration:  west coast (via California) and east coast.
* Note that there are monarchs in other countries so there is little risk of monarch extinction.  However, monarchs in the Caribbean for instance do not migrate.  The North American monarch migration is at risk.
News - Monarch Butterfly (most recent first)
More Information:  Bees & Other Pollinators News
Return to AWARE-Ontario.ca Home Page
List of Ontario's Issues
Disclaimer: This information has been compiled through private amateur research for the purpose of allowing the reader to make an informed and educated decision. However, while the information is believed to be reliable, accuracy cannot be guaranteed.
APPENDICES
https://awareontario.nfshost.com/AWARE-Ontario/News%20Pollinators_Monarchs.htm