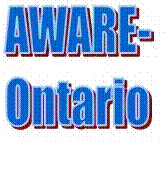 Oil & Gas News – Nova Scotia
The Nova Scotia government allowed test wells to be drilled in Kennetcook (2008?) and then put a moratorium in place pending the completion of the investigation by the Nova Scotia Hydraulic Fracturing Independent Review Panel.
SPECIFIC ISSUES:
Bay of Fundy (WIP)
Shubenacadie River – Alton Gas
Alton Gas has proposed storing natural gas in (3) three [up to possibly (20) twenty] underground salt caverns near Stewiacke, Nova Scotia 
Opponents cite environmental concerns re: the release of salty brine (resulting from drilling into the underground caverns) into the Shubenacadie River system, ultimately affecting Cobequid Bay, Minas Basin and Bay of Fundy.  The Alton Gas Application states that the total need for salt brine solution for Nova Scotia highways for an entire year amounts to one day of output. (facebook page)
First Nations state that they have not been adequately consulted.
As described by Sakura Saunders in a FundRazr campaign email, "Alton Gas has a hugely destructive plan to create salt caverns in which to store natural gas, by dumping the equivalent of 3,000 tons of hard salt into the Shubenacadie river every day. This massive 50-year project would seriously harm the river ecosystem and put the health, livelihoods and rights of the Mi'kmaq people at risk. It is also in contravention of the Fisheries Act, which prohibits the deposit of "deleterious substances" into water frequented by fish.  This project does not meet the minimal requirements of consultation of local Indigenous communities. In January 2017, the Nova Scotia Supreme Court ruled that Sipekne'katik First Nation was not properly consulted during the environmental assessment process."
Update (facebook Stop Alton Gas!)
The provincial Environment Department issued an industrial approval on Jan. 20, 2016, to Alton Gas, a subsidiary of AltaGas, to operate a brine storage pond at the Shubenacadie River estuary site near Fort Ellis, Colchester County. The approval provided for the company to lease submerged Crown land to complete a discharge channel and an agreement to construct a dike on Crown lands. Six groups, including the Sipekne'katik band, who primarily reside in nearby Indian Brook, appealed the permit decision.
The Environment Department denied all six appeals three months later. The Sipekne'katik First Nation then took the department's denial of the appeal to the Nova Scotia Supreme Court and in January 2017, Justice Suzanne Hood released a decision overturning the denial of the appeal.
More than two years later, then Environment Minister Margaret Miller in April again upheld the department's industrial approval for the Alton Gas project. "The consultations with Sipekne'katik on this industrial approval have been sufficient," Miller said in denying the band's appeal of the permit approval for the second time.  "The terms and conditions in the approval are sufficient to protect the environment."
The appeal will be heard Nov. 18-20, 2019 in the Supreme Court. 
"The whole case is quite an interesting case about the duty of the Crown to consult in a serious way with a First Nation when they are affected." Raymond Larkin, co-counsel for Sipekne'katik
News – Alton Gas
See also:
Louisiana sinkholes - resulting from engineering issues with salt caverns
News – Nova Scotia (General)
Date

Source

Title

Comment

2018-11-19

NSAdvocate.org

Newfoundland's offshore oil spill is a warning for Nova Scotia

Robert Devet

- Husky Energy spill

2018-06-26

CBC News

Mi'kmaq want answers from BP Canada after drilling mud spill off Nova Scotia coast

Nic Meloney

2018-06-22

Halifax Examiner

BREAKING: lubricant spill reported at BP's Scotia Shelf drill site

Tim Bousquet

2018-04-14

CBC News

Pieridae Energy files to build natural gas liquefaction plant in Goldboro

Paul Withers

"Pieridae wants to bring cheap shale gas from across North America for export, primarily to Europe."

2018-04-10

Desmog Canada

BP Offshore Rig Moves to Nova Scotia Coast Before Drill Permits Granted

James Wilt

2018-02-03

TheNarwhal.ca (formerly DeSmog Blog)

'We're Under Assault': Feds Quietly Approve Deepwater Oil Drilling Off Nova Scotia

James Wilt

2018-01-15

TheNarwhal.ca (formerly DeSmog Blog)

BP Wants to Drill Underwater Wells Twice the Depth of Deepwater Horizon in Canada

James Wilt

2017-12-20

Council of Canadians

Andrea Harden-Donahue

2015-08-31

CBC

Gas shortage in Nova Scotia leads to 'complete insanity' for station owners

2015-08-05

CBC

Shell given OK to take 21 days to cap a deep well oil blowout off N.S. coast

Zak Markan

2015-07-16

MetroNews.ca

2015-06-16

OntarioHerald.com / The Chronicle Herald

2015-03-22

SaveTheBayOfFundy.ca

Steve MacLellan

2014-12-23

Metro News

2014-12-10

CBC News

Carrying 90,000 tonnes of crude oil

2014-10-30

Chronicle Herald

Aaron Beswick Truro Bureau

abeswick@herald.ca / @CH_ABeswick

2014-10-30

CBC News

Dieppe is in New Brunswick

2014-10-28

Metro News

The Canadian Press

- 5 million litres (167 truckloads)

2014-10-23

Metro News

The Canadian Press

- 2 million litres

- evaporation is a viable means of disposal (used as coolant in kiln at Lafarge after filtering)

- where did the filtered radioactive residue go?

2014-09-09

Huffington Post

Mark Milke

2014-09-05

Chronicle Herald

Opinion: Taylor: Grits must make up for chill of fracking ban in Nova Scotia

Roger Taylor

2014-09-03

Global News

The Canadian Press

2014-09-03

MSN News

"The resources belong to the people of Nova Scotia and they get to decide how they are harnessed."  Andrew Younger, Nova Scotia's Energy Minister

2014-08-28

Nova Scotia Department of Energy

Independent review of the effects of hydraulic fracturing, led by Dr. David Wheeler, President of Cape Breton University

2014-08-06

Press

Irving Oil using Bay of Fundy as its refinery toxic waste dumping site.

Paul W. Kincaid

2014-08-03

Metro News

Michael MacDonald, The Canadian Press

2014-07-24

MSN News

Michael McDonald, The Canadian Press

2014-07-02

Metro News / The Canadian Press

Alison Auld

2014-06-27

Metro News / The Canadian Press

Impact of fracking on communities unclear, says Nova Scotia report

Michael McDonald, The Canadian Press

- Kennetcook experimental drilling in 2008

2014-06-17

Metro News / The Canadian Press

Michael McDonald, The Canadian Press

2014-06-04

Chronicle Herald

Mary Ellen MacIntyre

- Duncan Keppie

2014-06-03

News Ontario

Michael McDonald, The Canadian Press

2014-04-16

News Ontario

2014-04-16

Fracking and Health

2014-01-01

Cape Breton University / Nova Scotia Dept. of Energy

[Work in progress 28-Jun-2014]

2013-10-30

Cape Breton University

The Nova Scotia Dept. of Energy commissions the Verschuren Centre for Sustainability in Energy and the Environment to conduct an independent review and public consultation to explore the social, economic, environmental, and health implications of hydraulic fracturing practices and their associated wastewater streams. 

Dr. David Wheeler, President and Vice-Chancellor, Cape Breton University, will convene and Chair a Nova Scotia Expert Panel on Hydraulic Fracturing (Expert Panel) to oversee the process.

2013-06-06

Chronicle Herald

Ian Austen, NY Times

Petcoke
More Information:
Link to AWARE-Ontario Oil & Gas News
Return to AWARE-Ontario.ca Home Page
List of Ontario's Issues
Disclaimer: This information has been compiled through private amateur research for the purpose of allowing the reader to make an informed and educated decision. However, while the information is believed to be reliable, accuracy cannot be guaranteed.
APPENDICES
https://awareontario.nfshost.com/AWARE-Ontario/Issues/Oilgas_Provinces/Oilgas_Province_NovaScotia.htm