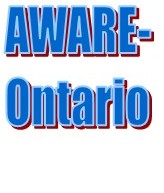 Green Spaces News
Every day Canadians are inundated with the impression that Canada is a vast pristine wilderness of endless and exploitable natural resources -- from the Hudson Bay Company history taught in public schools to the commercials shown on television; from postage stamps and coins to government ministries promoting industries, tourism and recreation.
Canadian culture has us believing that we are in tune with the natural environment; respecters of the planet; healthy, hardy and adaptable folk.  We run, bike, ski, climb mountains, horseback ride, swim, fish, hunt, canoe, kayak, camp -- you get the idea.   We are "outdoorsy", which means most of our recreational pastimes take us outside.
In truth Canada has a poor environmental record:
- Terrible mining reputation both abroad and at home (Imperial Canada Inc.)
- Largest contributor to deforestation worldwide (Huffington Post 2014)
- Alberta oil sands are Canada's fastest growing source of greenhouse gases (Ottawa Citizen 2016)
- Victoria, B.C. continues to discharge raw untreated sewage into the ocean (National Post 2016)
- Quebec City, Quebec recently discharged raw sewage into the St. Lawrence River (CBC 2016)
- Careless attitude re: human health – the Japanese visit Grassy Narrows in Canada to study the effects of mercury poisoning on people (CBC 2014)
- Sarnia, Ontario's "Chemical Valley" is recognized as being one of the most polluted places in Canada (Toronto Star 2017)
- Canadians do not have the legal right to a healthy environment. (Ecojustice)
It is encouraging to see that more and more Canadians are recognizing the inconsistency between how we see ourselves as nature lovers and how we are failing to protect our natural environment from over-exploitation.
Green Space News
Date

Source

Title

Comment

2019-03-21

TheNarwhal.ca

Canada clearcuts one million acres of boreal forest every year. A lot of it for toilet paper.

Tzeporah Berman

2019-02-26

TheNarwhal.ca

Why Canada's boreal forest is gaining international attention

Jimmy Thomson

- Canada's boreal forest

2019-02-21

EcoWatch

The Issue With Tissue and Toilet Paper: How the U.S. Is Flushing Forests Away

Natural Resources Defense Council

- Canada's boreal forest

2019-01-05

Ring of Fire (USA)

Trump Hands California Forests To Logging Industry, Increasing Risks Of Wildfires

Farron Cousins

Utility companies cause fires

2018-06-27

TheGuardian.com

One football pitch of forest lost every second in 2017, data reveals

Damian Carrington, Niko Kommenda, Pablo Gutiérrez and Cath Levett

2018-06-26

TheNarwhal.ca

Wood Buffalo: Canada's largest national park and its people in peril

Judith Lavoie

- Alberta

- UNESCO

2018-06-13

CBC News

Stu Mills

2018-03-19

Save the North Gwillimbury Forest / www.SaveNGForest.org

LSRCA Staff recommend that the DG Group be allowed to destroy the Paradise Beach-Island Grove Provincially Significant Wetland

Jack Gibbons

- Lake Simcoe Region Conservation Authority (LSRCA)

- DG Group/Metrus  development

2017-06-14

UNESCO

23 new sites added to UNESCO's World Network of Biosphere Reserves

- USA pulls 17 sites from UNESCO

2017-05-18

Government of Ontario / Ministry of Municipal Affairs and Housing

- includes links to the four plans

2017-03-10

Brandon Sun

Resolute loses bid to include 'vexatious' allegations in Greenpeace suit

Colin Perkel

2017-03-06

Nation Talk

Statement – Greenpeace Stands by its Claims Against Resolute Forest Products

2017-02-10

CBC News

Ministry recognized for Polar Bear Provincial Park radar site cleanup

Kris Ketonen

2016-07-28

CBC

Developers who cut down mature trees should receive 'very stiff fine,' Tory says

- Toronto

2016-06-08

EcoWatch / Katie Pohlman

Katie Pohlman

2016-02-26

TheObserver.ca

Difficult to calculate a tree's actual value, but there is a method

John DeGroot

2016-01-06

MillstoneNews.com

Theresa Peluso

- wild parsnips

- ClearView

2015-12-07

Niagara Escarpment Views

The Crombie Report: Planning for Health, Prosperity and Growth in the Greater Golden Horseshoe: 2015-2041

[note comment by John Bacher]

2015-09-08

Globe and Mail

Conservationist Lyn MacMillan led effort to save Niagara Escarpment

Susan Ferrier MacKay

2015-03-30

EcoWatch / Earthjustice (USA)

6,000 Acres of Old Growth Forests Slated for Logging, the Largest Sale in Decades

Earthjustice

- Tongass National Forest, Alaska

2014-09-05

Huffington Post

Canada Largest Contributor to Deforestation Worldwide: Study

2014-05-20

Toronto Star

John Spears
Other Specific Issues:
Save Farabout Peninsula, Eagle Lake
Save the North Gwillimbury Forest, Lake Simcoe
Save Strawberry Island, Lake Simcoe
Thundering Waters Forest, Niagara Falls
Return to AWARE-Ontario.ca Home Page
List of Ontario's Issues
Disclaimer: This information has been compiled through private amateur research for the purpose of allowing the reader to make an informed and educated decision. However, while the information is believed to be reliable, accuracy cannot be guaranteed.
APPENDICES
https://awareontario.nfshost.com/AWARE-Ontario/News%20Green%20Spaces.htm