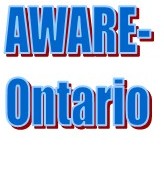 Conn Gravel Pit Expansion, Town of the Blue Mountains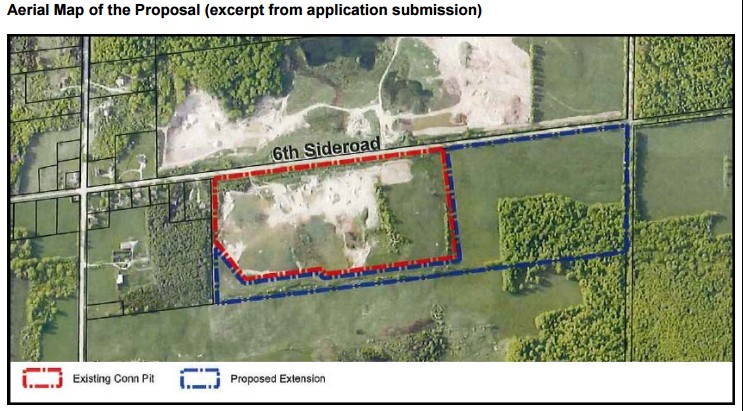 Location: Concession 3, North Part of Lot 6, RP 16R9097 Part 1, in the Town of the Blue Mountains
Proposed 10 ha below-the-watertable expansion to an existing pit.  The property is meters from the Pretty River Provincial Park. 
Proponent:  2223117 Ontario Inc.
Approval Process:
Notice of Complete & Received Application / Public Meeting
Town of the Blue Mountains Zoning By-law amendment
Town of the Blue Mountains Official Plan amendment
Grey County Official Plan amendment approval
Conservation Authority approval
MNRF Aggregate Resources Act licence – no EBR No. as at 9-Sep-2016
Permit To Take Water
Sewage permit
Air permit
Timeline (chronological order)
| | |
| --- | --- |
| Date | Event |
| 2016-05-16 | Town of the Blue Mountains public meeting re: official plan amendment and rezoning application (notice) |
| 2016 | |
| 2018-11-20 | Local Planning Appeal Tribunal (LPAT) due to Town of the Blue Mountains missing the deadlines |
News (most recent first)
Date

Source

Title

Comment

2018-05-08

Blue Mountain Watershed Trust

Don Avery

2018-04-05

Collingwoodtoday.ca

Erika Engel (.pdf)

2016-09-09

Enterprise Bulletin

JT McVeigh

- Conn Gravel Pit, Town of the Blue Mountains

2016-09-01

Thornbury Paper

2016-08-29

Simcoe.com / Collingwood Connection

John Edwards
More Information:
Friends of the Pretty River Valley:
www.noprettyriverquarry.ca / info@noprettyriverquarry.ca
www.noprettyriverpit.ca / info@noprettyriverpit.ca
Return to AWARE-Ontario.ca Home Page
List of Ontario's Issues
Disclaimer: This information has been compiled through private amateur research for the purpose of allowing the reader to make an informed and educated decision. However, while the information is believed to be reliable, accuracy cannot be guaranteed.
APPENDICES
https://awareontario.nfshost.com/AWARE-Ontario/Issues/Aggregate_Pretty%20River%20Valley/Conn%20Gravel%20Pit.htm