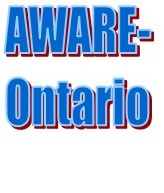 Ontario – Fighting Ourselves
Strategic Lawsuits Against Public Participation (SLAPP)
SLAPP suits – or Strategic Lawsuits Against Public Participation – are actions brought by persons subject to public criticism in an effort to silence or intimidate their critics (who are often of significantly lesser financial means).
NEWS – General: Fighting Ourselves
For more information:
Canadian Civil Liberties Association
Return to AWARE-Ontario.ca Home Page
List of Ontario's Issues
Disclaimer: This information has been compiled through private amateur research for the purpose of allowing the reader to make an informed and educated decision. However, while the information is believed to be reliable, accuracy cannot be guaranteed.
APPENDICES
https://awareontario.nfshost.com/AWARE-Ontario/Issues/Whistleblowers_General\SLAPP.htm