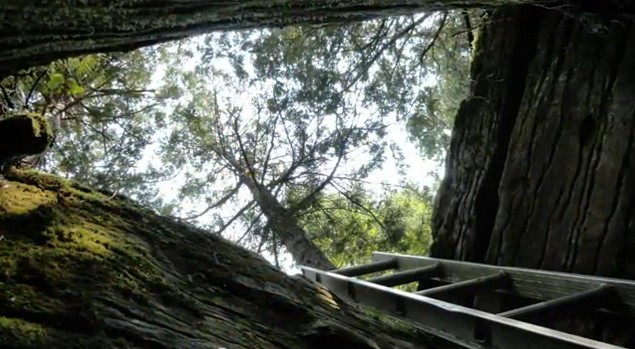 Dewdney Mountain Farms Ltd.,
Ledge Road, Peterborough Proposal
Location: Lot 28 and Part if Lots 29 and 30 concession 15, Harvey Ward – 15 kms northwest of Buckhorn
Near Bobcaygeon in the Municipality of Trent Lakes (formerly Galway-Cavendish Harvey Township), a new limestone quarry has been proposed by Mr. Paul Ritchie owner of Elmvale company, Dewdney Mountain Farms Ltd. The proposed quarry would be 175 ha (432 acres), class 'A' (>20,000 tonnes annually), above the water-table with unlimited annual tonnage. The proposal includes a cement plant.
Key Opponent Groups
- Citizens for Responsible Aggregate Development (www.CFRAD.com ) (article)
- Stop the Quarry (www.stopthisquarry.com)
- North Pigeon Lake Ratepayers' Association (www.nplra.ca)
Broad concerns are: loss of water quality, community impact, health impact, impact on Dewdney Caves, blasting impact, explosives transportation and storage, additional heavy traffic, dust, loss of air quality, noise pollution, environmental impact, wildlife impact, impact on Nogie's creek and on fish, rehabilitation and site after-use.
Opponents also realize that the potential for expansion in the future is great since the land is surrounded by thousands of acres of crown land.
Opponents ask the following questions:
? What would be the impact on the local caving system, Dewdney Caves, what spelunkers (cavers) have said is Ontario's number 2 system and 31st in Canada. The caving system is adjacent to the proposed quarry site.
? Bats hibernate in the caves. What would be the impact on bats in general and endangered species of bats in particular?
? What is the impact on the Twin Mountain's Snowmobile Club?
? Impact on historic local fish sanctuary in Nogie's creek? (100 acres away from extraction area)
"The cave is really quite remarkable in character and extent and is unique within Ontario. However, the cave has not yet been assessed by the MNR."
Marcus Buck, geologist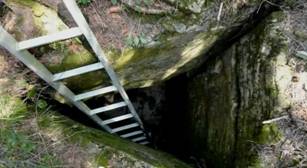 Steps
(application process):
- Official Plan Amendment – received from Township around 15-Jan-2013 – under appeal
- Zoning Amendment – received from Township (Trent Lakes) around 15-Jan-2013 – under appeal
- Official plan amendment to be considered by Peterborough County council –
- Township and developer to negotiate improvements to Ledge Road
- Aggregate licence – EBR #011-5886 dated 7-Mar-2012
- Emissions Discharge Approval – not requested yet
- Permit to Take Water - not requested yet
- Approval for Sewage Works (Discharge) – not requested yet
- Other approvals?
For more information:
See also:
Valterra Bobcaygeon Project proposal - could end up as one of the largest graphite mines in the world with a graphite seam that extends 90 square kilometers from Bass Lake, through Crystal Lake to Salerno Creek
"Our rush towards short-term profit and economic growth, at the expense of the natural world, cannot last forever. So let's start fixing it now. Let's improve our energy policies, bring nature into our cities, connect young people with nature and change our definition of what's "enough." Our own survival as a species depends on it."
David Suzuki (e-mail 13-Dec-2012)
Return to AWARE-Ontario.ca Home Page
List of Ontario's Issues
APPENDICES
https://awareontario.nfshost.com/AWARE-Ontario/Issues/Aggregate_Ledge%20Road/Bobcaygeon%20Ledge%20Road.htm